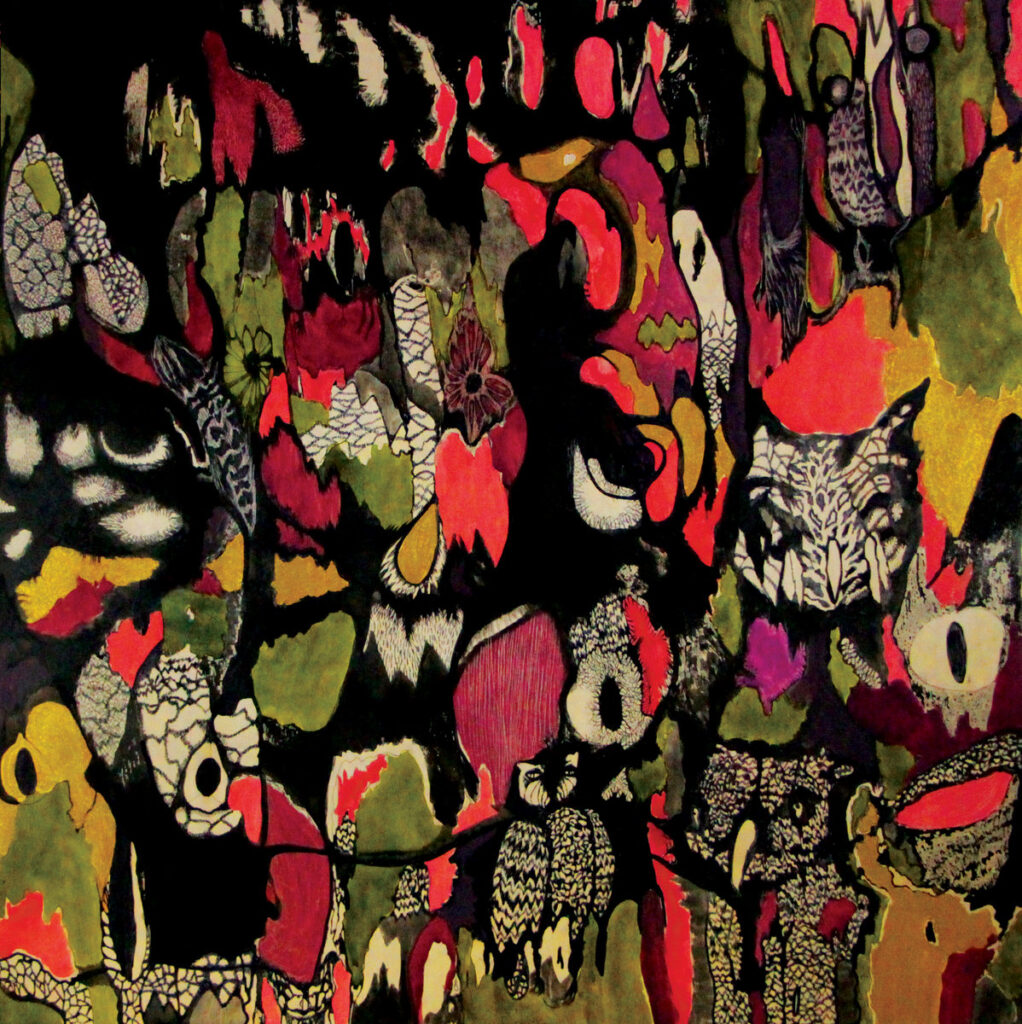 The Pink Noise's Mark Sauner has always sounded equal parts totally wired and terminally bored. Since the project's earliest releases on Sacred Bones, his boombox recordings have continually evolved in both ambition and fidelity. On their eighth lp, Economy of Love, released by zine/label Celluloid Lunch, Sauner is joined by a crew of hyper-talented accompanists including Gabby Smith on horns, Tara Desmond (The Submissives) on violin, and in-demand drummer Simone T.B. (Partner, U.S. Girls, The Highest Order).
Each musician adds signature flourishes to the recordings, but no collaborator has been more crucial to The Pink Noise's current phase than Graeme Langdon. As he explains via email, Economy of Love was "written by me, mostly on keyboard after I shattered my arm and couldn't play guitar for a year or so. As a result the songs are all very straightforward and simple. Mark was super depressed after our ill-fated Canadian tour, so I kept writing these ridiculously cheery major key songs to offset the increasing despair in his lyrics. So, great tension, like Television Personalities + Happy Mondays + The Fall (as per usual)."
As advertised, the album's first single "Out of Step" is a deadpan party jam gliding onto the dancefloor with burbling synths and Link-Wray-style distortion swells. Its video directed by artist Emily Pelstring spotlights Sauner and Langdon in neon-coloured highlights transforming into squiggly animated images that channel Keith Haring by way of The Edison Twins. They have rarely looked this stylish as they contort themselves on camera while decked out in business attire. When the going gets weird, the weird turn pro. | j locke
Excursions in sound. Dig this flavor of culture reportage? If so, support us through Patreon. Help us continue to produce mixtapes, podcasts, radio shows, a/v joints, interviews, features, and much more.