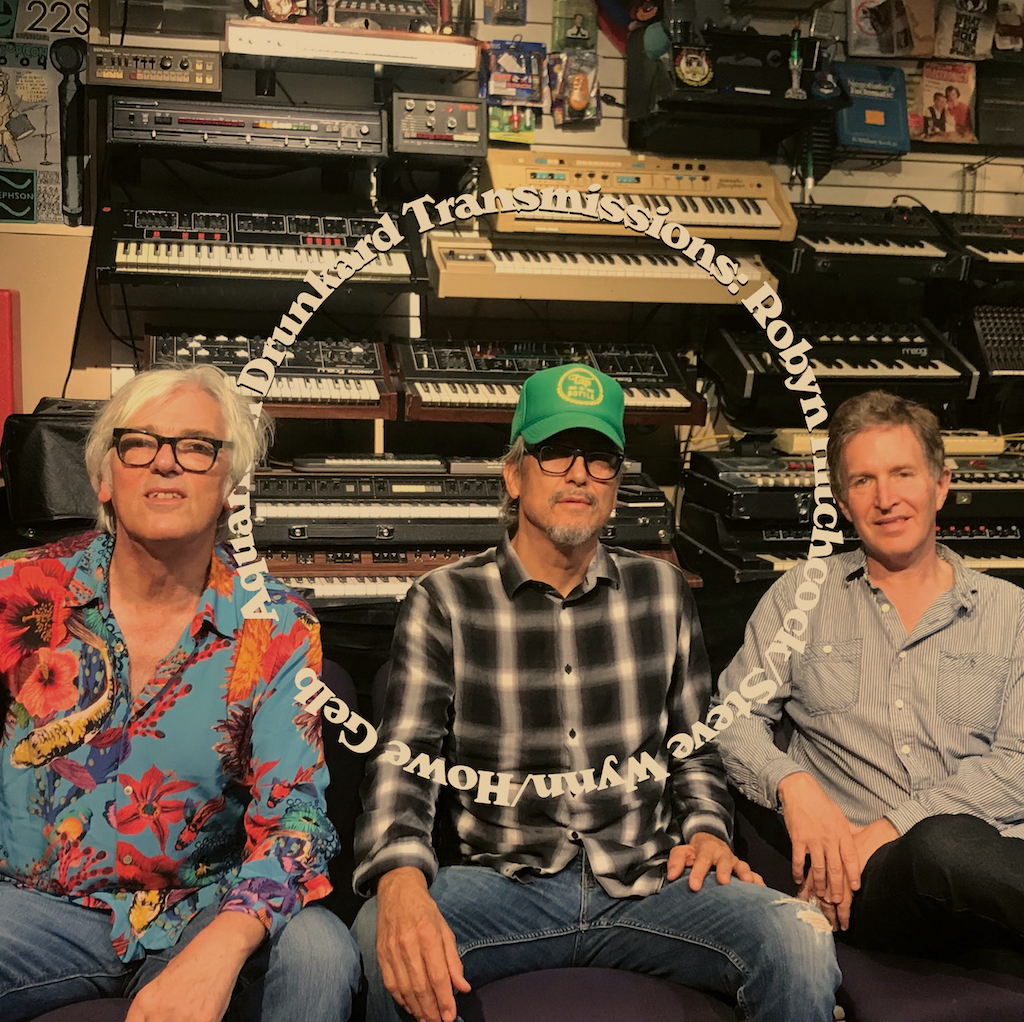 Hope you're enjoying the new season of Aquarium Drunkard's Transmissions. Here's a good one from the archives, a favorite of Timothy Showalter of Strand of Oaks a roundtable talk with three lifers: Howe Gelb, Robyn Hitchcock, and Steve Wynn.
Transmissions: Robyn Hitchcock/Steve Wynn/Howe Gelb
The three share similar paths through scenes and the industry, their paths are shared but divergent, and there's a spiritual unity at work even in their differences. With his band Giant Sand, Howe Gelb pens strange, dusty songs about love and the desert. Both solo and with his Paisley Underground pioneering band the Dream Syndicate, Wynn composes driving minimalist rock sagas (a recent 11-disc boxset documents much of his range) . And after emerging from the UK punk scene with the Soft Boys, Robyn Hitchcock has embarked on a career full of wry and funny songs that skewer pop conventions. We spoke in in August of 2018 when they performed at HOCO Fest in Tucson, Arizona, a place where they all share considerable history. This interview was recorded at the KXCI studio at the historic Hotel Congress. Please enjoy this one from the vault.
Episode playlist: Dream Syndicate, "The Regulator" ++ Robyn Hitchcock, "All Love and No Peace"
We hope you enjoy this conversation. If you do, consider sharing it with a friend. And if you need more, you can check out the archives, which feature dozens of talks with artists like Nels Cline, Beverly Glenn-Copeland, Swamp Dogg, and many more. You can hear Aquarium Drunkard Transmissions wherever podcasts are found, and it's always available for direct download here, and you can subscribe via our RSS feed. If you want to take your support a step further, you can leave us a review, check out our Patreon page, and email us your thoughts about the show.
Transmissions is hosted and produced by Jason P. Woodbury. Andrew Horton edits our audio. Jonathan Mark-Walls produces content for our social media and video outlets. Graphic design by Sarah Goldstein. Executive producer and Aquarium Drunkard founder, Justin Gage.
Excursions in sound. Dig this flavor of culture reportage? If so, support us through Patreon. Help us continue to produce mixtapes, podcasts, radio shows, a/v joints, interviews, features, and much more.