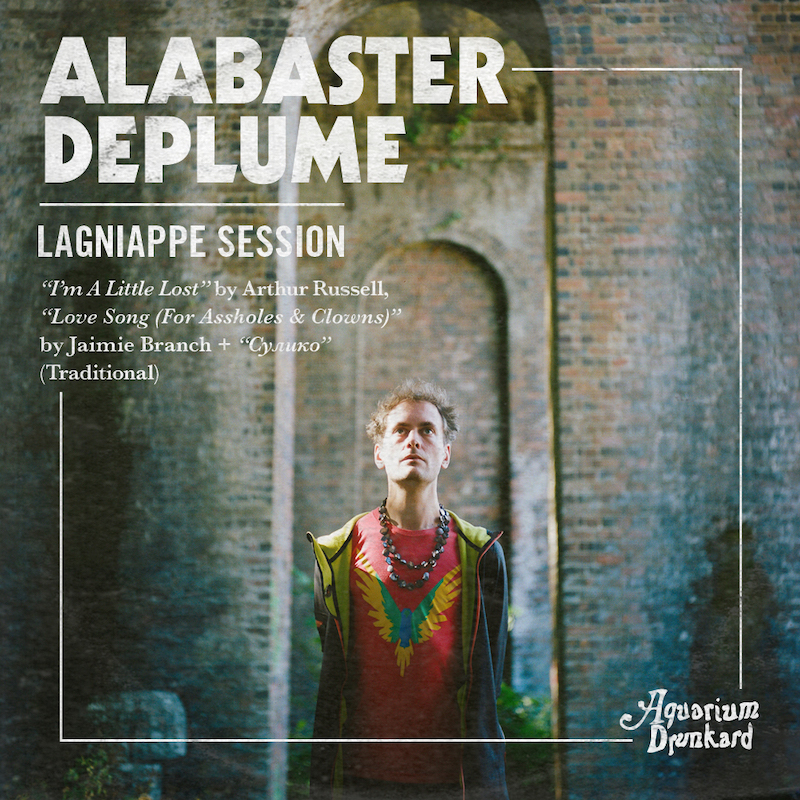 Lagniappe (la ·gniappe) noun 'lan-ˌyap,' — 1. An extra or unexpected gift or benefit. 2. Something given or obtained as a gratuity or bonus.
The Lagniappe Sessions blast off in 2021 with Alabaster dePlume–the man behind one of our favorite lps of last year. The following three covers find the artist paying tribute to friend and contemporary, Jaimie Branch, a traditional Russian love song, and the incomparable Arthur Russell.
Alabaster dePlume :: A Little Lost (Arthur Russell)
When I work with someone (and I do love working with people) I automatically appreciate them – you never know when you might be doing the opposite, right? And the people of this world could do with feeling more seen. One of my favourite ways to appreciate someone is to celebrate their choices. So, naturally, when Justin at Aquarium Drunkard invited me to sing a song to you, I asked him who he'd like to hear me do a cover of? Believe it or not this was my first introduction to Arthur Russell's sublime work. I hadn't heard him before. (There's a lot of things I don't know). It might seem rude of me, to have changed the music and some of the words to his song. I offer you my word that it comes from a place of humble appreciation, and a wish to humbly offer a part of myself to the tune.
Alabaster dePlume :: Love Song (Jaimie Branch)
One of the things I regularly say about the Total Refreshment Centre (the studio here in London where we work on our music) is that "the best thing about it is the people." One of those deep heroes that this life-changing place has collided me with, is the siren of hope Jaimie Branch. She was visiting one night, from the states. I remember the shouting. I remember the authentic depth of feeling. I offer her audience a laugh, with any luck, when I bring to you such a soppy languid version of her unreachable raucous & authentic anthem. 
Alabaster dePlume :: Souliko (Traditional)
It would've taken a long time for me to do justice to the Russian pronunciation of this traditional Georgian song, that I love, as arranged by the Alexandrov Ensemble (aka the Red Army Choir). So, I just hummed the melody for you, and invited my colleague and friend Conrad Singh to play slide guitar. In the lyrics to this beautiful piece, the singer is "searching for my sweetheart's grave", and says "I went to all places – pouring out bitter tears I said, where are you, my sweetheart?… In a roses' bush, something shone like noon. I asked, it is you, my sweetheart? The bird chirped tenderly, so I asked again, tell me sweet creature, are you my beloved one? And the nightingale titled its head, and chirped loudly, as if to say, you found me! It's me!"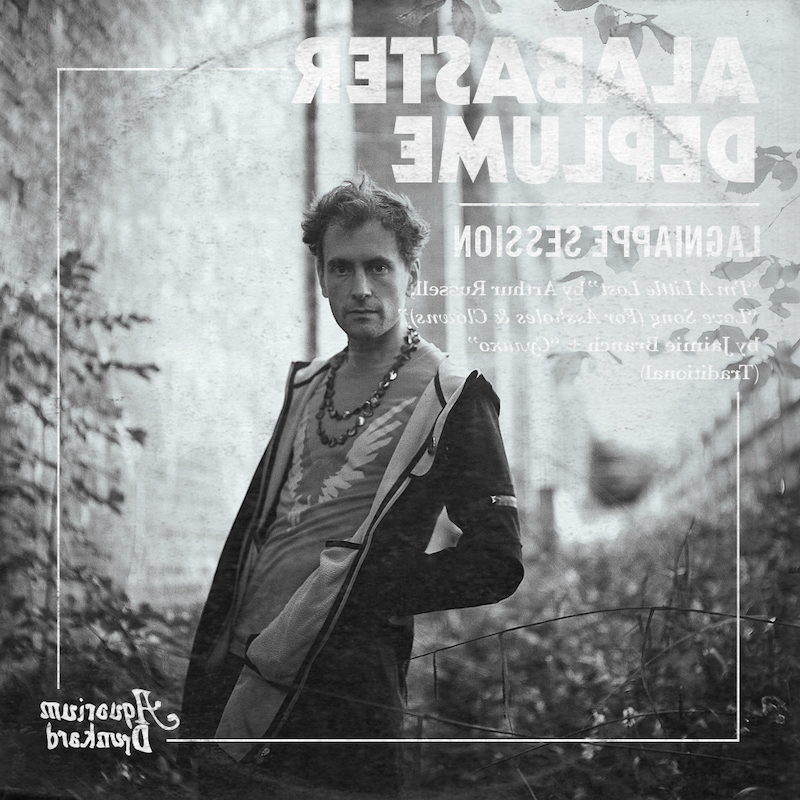 Lagniappe Sessions Archives / imagery via d norsen
For heads, by heads. Aquarium Drunkard is powered by its patrons. Keep the servers humming and help us continue doing it by pledging your support via our Patreon page.