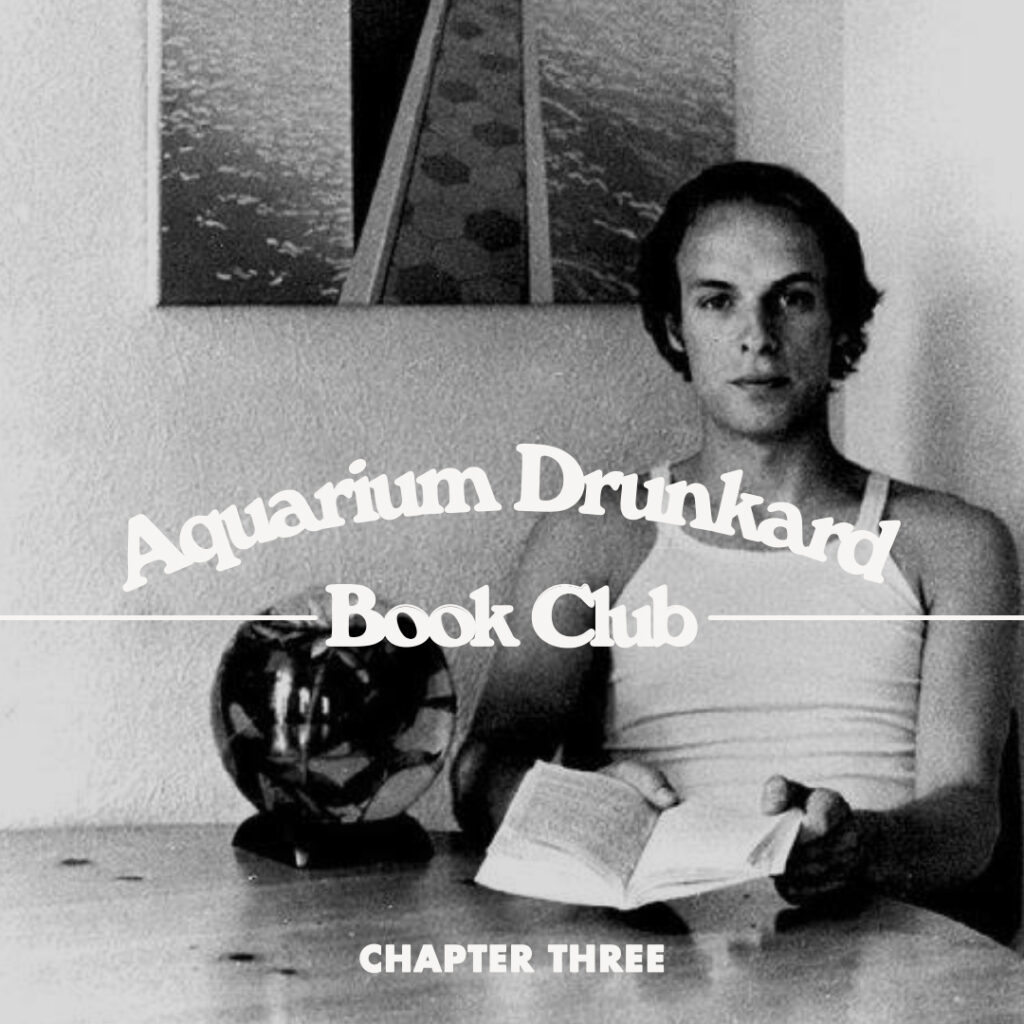 Welcome back to the stacks. It's Aquarium Drunkard's Book Club, our monthly gathering of recent (or not so recent) recommended reading. Your librarians this month are Justin Gage, Tyler Wilcox, Kyle Fortinsky, and Jason P. Woodbury.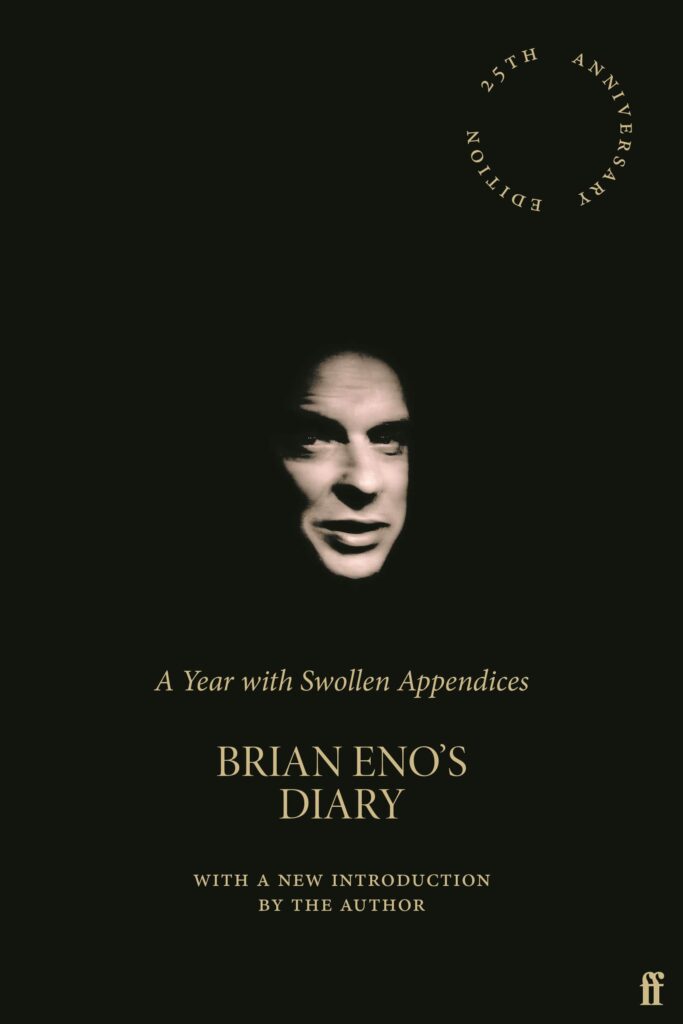 A Year With Swollen Appendices (25th Anniversary Edition), Brian Eno: Heading into 1995, Brian Eno decided to keep a diary. His year of missives and notes—sometimes short, sometimes expansive—form the core of A Year With Swollen Appendices, where they are supplemented by the titular appendices, in which Eno expounds on his creative theories and practices, correspondences with Stewart Brand of Whole Earth Catalog fame, and, for this newly released 25th anniversary edition, a 2020 introduction by the author in which he ponders evolutions in language and the breakdown of consensus reality. Given its unorthodox fashioning, A Year With Swollen Appendices doesn't make for a straightforward read. But Eno's jokes, rambles, gripes, complex internal arguments, visits with friends, and descriptions of meals, conversations, travel, and pornography consumption build up to a sum much greater than their parts. Crucially, it offers intimate glimpses of studio work with David Bowie (working on 1995's Outside), U2 (working on the Passengers album), James, and Jah Wobble, in which we get a sense of what makes Eno a "drifting clarifier," to borrow Brand's description. "Generally, my feeling is towards less: less eating, less drinking, less wasting, less playing by the rules and recipes. All of that that I want in favor of more thinking on the feet, more improvising, more surprises, more laughs," Eno writes on January 10. It's a good summation of what the book provides: in its abundance of autobiographical detail, it nonetheless provides a big picture view, light on its feet and open to seemingly endless possibilities and ways to uncover them.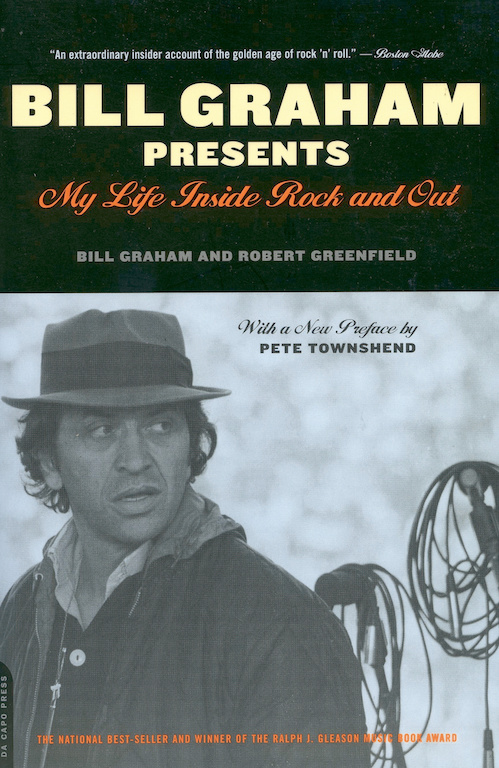 Bill Graham Presents: My Life Inside Rock and Out, Bill Graham, Robert Greenfield: Bill Graham's legacy is a what's what and who's who of rock music history: The Fillmore, Winterland, The Last Waltz, Jefferson Airplane, "Ladies and gentlemen, the Grateful Dead." Bill Graham's life, though, is a story all its own. The 600 page Bill Graham Presents: My Life Inside Rock and Out presents an oral history stretching from his birth in Berlin to his untimely death in 1991. Graham fled Europe during Kristallnacht to the United States, spent his teenage years on the New York City streets, and got his first taste for the power of money while waiting tables (and running poker tournaments) at elite Catskill Mountain resorts. Graham describes these years in vivid detail, offering see-it-to-believe-it stories and flashing signs of a business acumen that would prove invaluable once he landed in California. We're then treated to fantastic insight into what it took to run Graham's venues, promote his concerts, and execute his countless business deals. Tales of Graham's legendary temper, first-class attention to detail, and tireless drive and work ethic are told by everyone from Jerry Garcia, Grace Slick, and Keith Richards, to Graham's own sisters (four of whom survived the Holocaust), step-brother, childhood friends, and ex-wife Bonnie MacLean. These various points of view offer fascinating tales and input, helping to illustrate a true rags to riches story and confirm the larger than life image of a man revered, feared, and terrified of failure.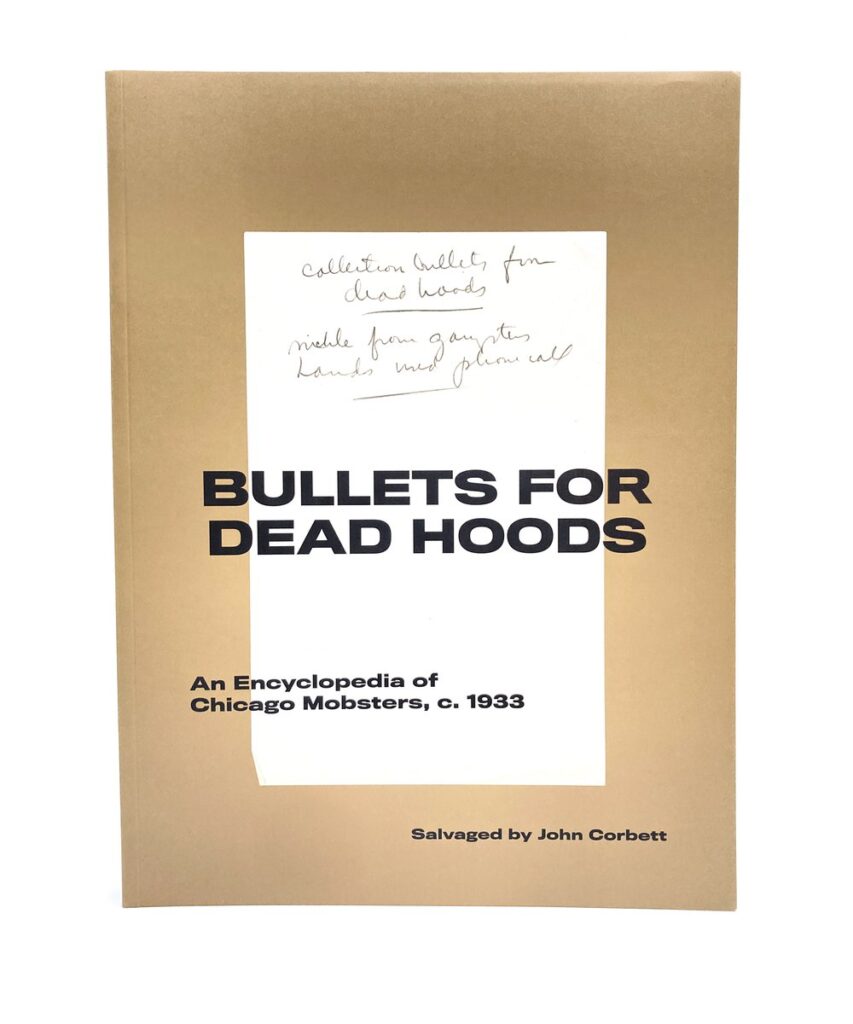 Bullets for Dead Hoods: An Encyclopedia of Chicago Mobsters, c. 1933, John Corbett: Salvaged by writer/curator John Corbett in a going-out-of-business junk store, Bullets for Dead Hoods is a previously unpublished journey into prohibition-era Chicago's darkest corners. Whether the anonymous 1930s author (likely either a vice cop or a crime beat reporter) is writing about big names like Al Capone or also-rans like Dapper Dan McCarthy, each alphabetized entry is a hard-boiled Dashiell Hammett tale in miniature. At turns terrifying, funny, and lurid, it's a fascinatingly weird time capsule, a guided—if dimly lit—tour of the underground.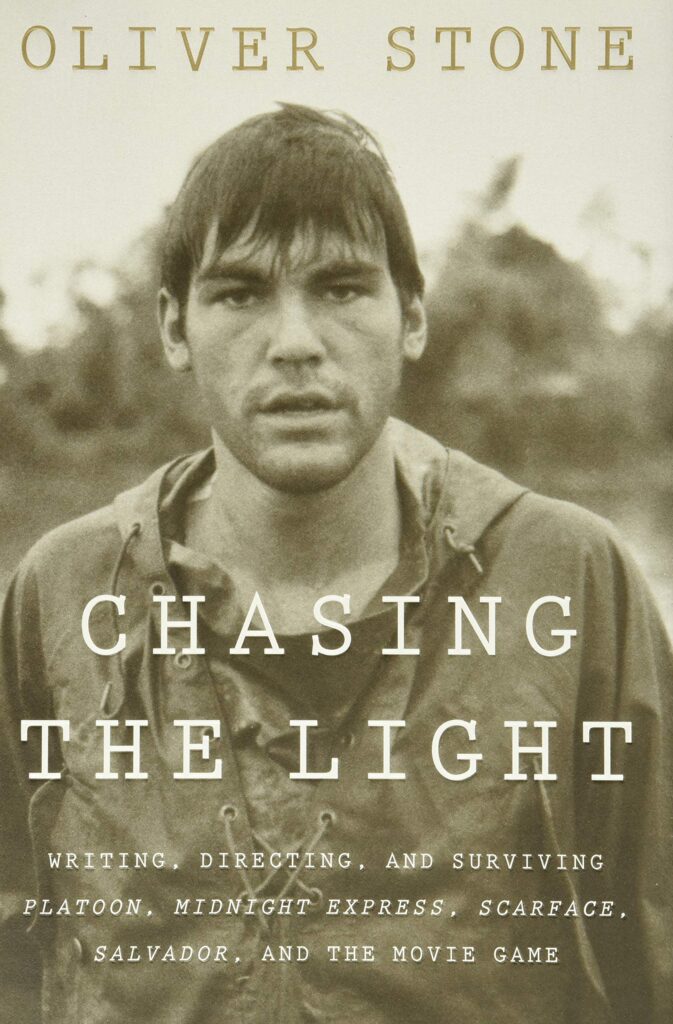 Chasing the Light: Writing, Directing, and Surviving Platoon, Midnight Express, Scarface, Salvador, and the Movie Game, Oliver Stone: Iconoclast, raconteur, provocateur. Filmmaker Oliver Stone released the first volume of his memoirs last year, entitled Chasing The Light: Writing, Directing, and Surviving Platoon, Midnight Express, Scarface, Salvador, and the Movie Game. The autobiography leans into the first 40 years of Stone's life and career, quickly picking up steam following Stone's dropping out of Yale to volunteer in the Vietnam war—its horrors forever shaping his worldview. As a look into Stone's career, Chasing provides an intimate look into the early, scrappy, nature of the creative works that called to the auteur, and in some cases nearly broke him.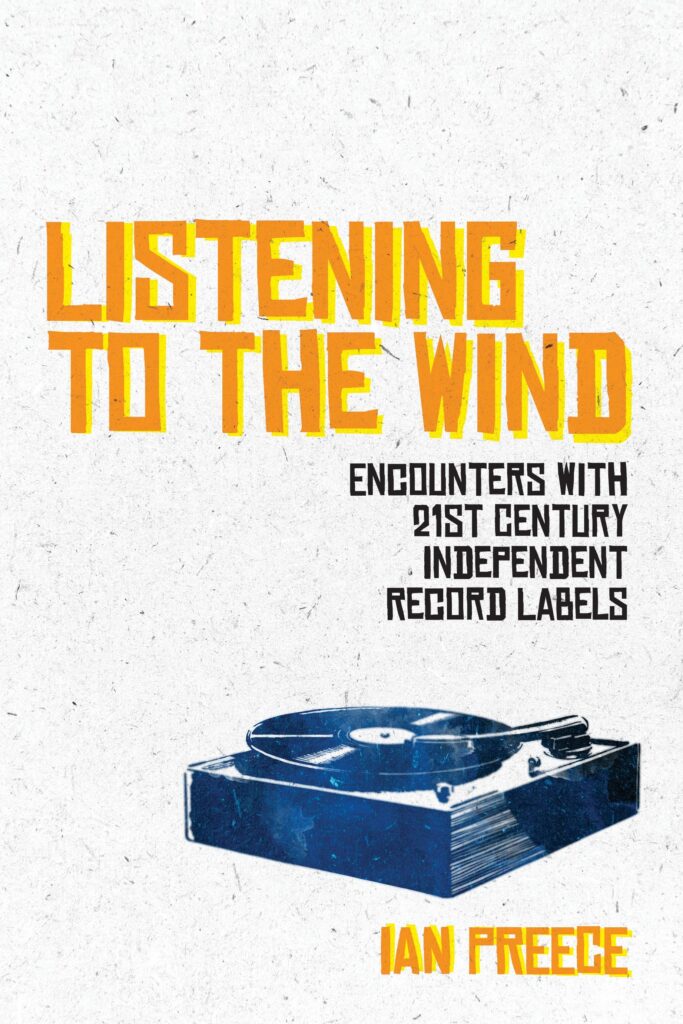 Listening to the Wind: Encounters with 21st Century Independent Record Labels, Ian Preece: Thick as a brick—we're talking more than 700 pages!—Ian Preece's Listening to the Wind documents a road trip around the world, across the United States, the UK, Japan, Africa, and many other locales, that found Preece sitting down with representatives from labels like Superior Viaduct, Paradise of Bachelors, International Anthem, Analog Africa, and dozens more, to explore the technology, passion, and perseverance required to champion independent music in the digital age. What compels these people to labor in service of obscure sounds and unknown figures? Like a true music head, Preece explores, leading the reader deeper and deeper into varied worlds world of sound, highlighting not only those who conjure it up, but those who seek to preserve it.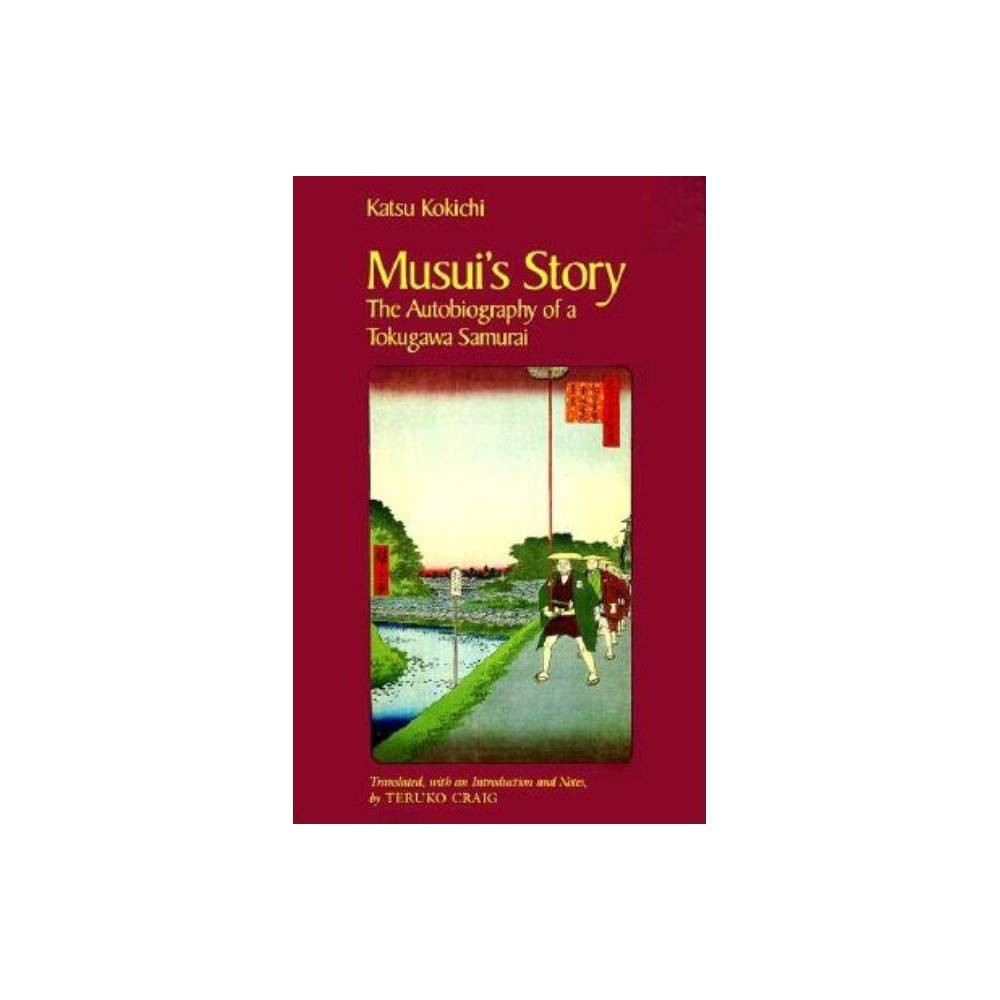 Musui's Story, translated by Teruko Craig: A rare first-hand account of 19th century Japan told through the unfiltered eyes and voice of real-life, proletariat samurai Katsu Kokichi. Here Kokichi (who gives himself the name Musui in his elder years) shares tales of an adolescence filled with hard luck and misdemeanor, and an adulthood spent using street smarts to provide for his family—including "protection" services offered to local merchants and dealing for a time in swords. Despite this, Kokichi narrates his hardscrabble story with general positivity and an honest matter-of-factness. He manages to enjoy himself much of the time, understanding the years of vagrancy brought with it a survival of the fittest mentality. For us, the pre-programed vision of a Japanese samurai Kokichi is not. Many with the moniker, we learn, lived on the fringe: without colorful clothing, government appointed opportunities, or the assets (rice, rice, and more rice) to woo a desirable partner. Through it all, Musui's Story shines an intriguing light on the class systems, feudal presence, and societal rules of a historical era that remained mysterious to, and uninterrupted by, much of the outside world.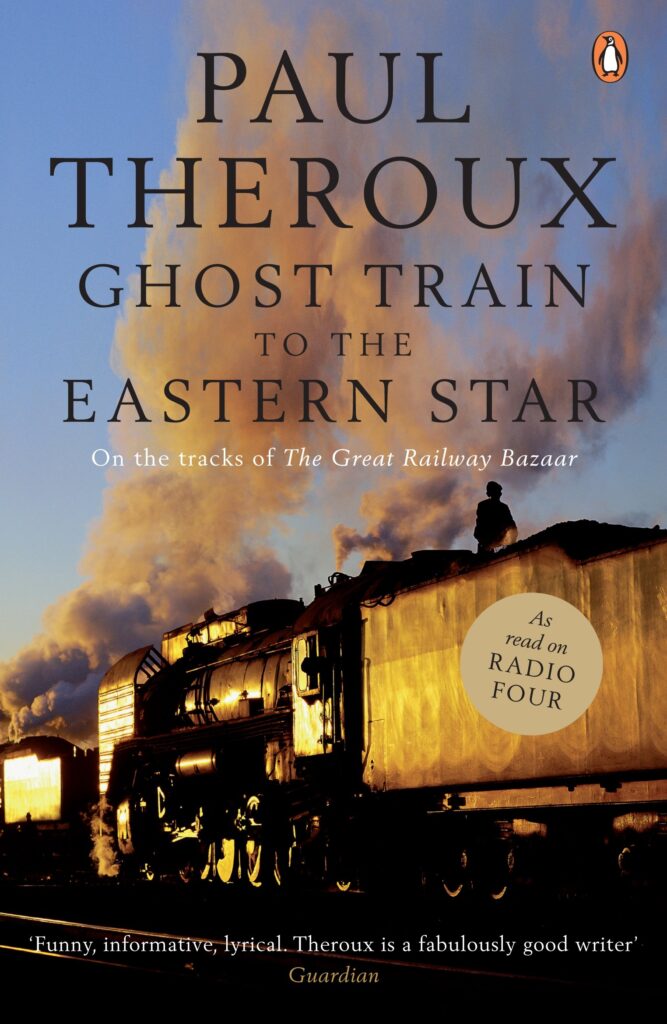 Ghost Train to the Eastern Star, Paul Theroux: With travel in short supply, we've doubled down on our reading over the past 11 months, largely ingesting traveling narratives set abroad—specifically the works of Paul Theroux. While he famously penned the novel The Mosquito Coast, Theroux is most widely known for his transformative travel writing. Witty, wry, erudite, and poetic, Theroux has carved out a unique space in the genre over the past four decades, traversing the globe multiple times over with an innate bullshit detector. We recently finished 2008's Ghost Train to the Eastern Star, a book that finds the author retracing his steps from the four-month journey that provided the setting for his breakthrough work, 1975's The Great Railway Bazaar. From London through Europe, to the Middle East, Indian subcontinent and Southeast Asia, Eastern Star finds Theroux older, yet sharper than ever in his observations.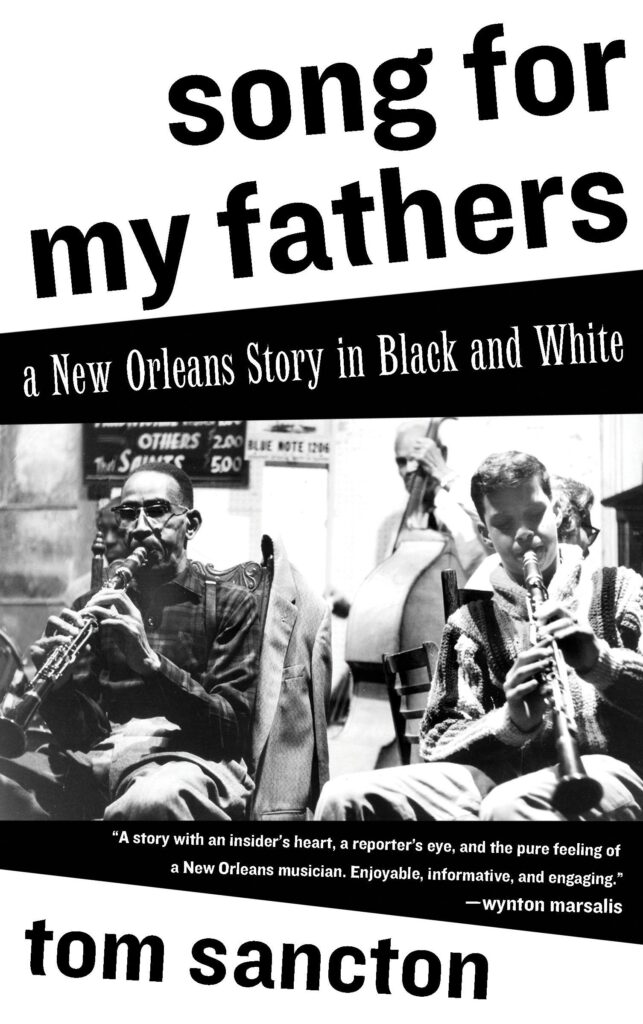 Song For My Fathers, Tom Sancton: "To be swept by sheer luck and accident into the second-line of a New Orleans brass band is an experience that can fill the heart with a sense of joy forever," writes Tom Sancton's father, Thomas Sr., in the liner notes of a 1962 Eureka Brass Band live album. "The surging power of the music…the unrehearsed, backstreet freedom of the whole parade and all the neighbors, the feathery gamecock wildness of the dancing." Two years later, in 1964, Sancton would find himself (barely 16 years old) performing in his father's imagery: a soft-spoken white kid suddenly playing clarinet in Harold Dejan's iconic Olympia Brass Band, marching in all day parades through the Crescent City streets. Sancton's road up to that moment, and subsequent decades of music and life discovery, are summarized beautifully in his 2010 memoir Song For My Fathers. In a racially divided New Orleans of the 1950s and '60s, Sancton's father (then a writer for the New Orleans Item) was an outspoken advocate for equality and spent a lot of his time around local black musicians—a point of view he promoted to his children, and a circle that eventually led him to Preservation Hall. Sancton would tag along with his dad to the Hall, and what followed was an enveloping, multi-year musical education provided to him by the "the mens" (the Black musicians who played there), specifically clarinetist George Lewis. Sancton lovingly recounts his relationships with Lewis and others around the Hall, including their invaluable patience and wisdom while he learned the clarinet under their tutorship. A fine coming of age tale wrapped in an important history lesson. "This was more than music," Sancton writes. "This was life."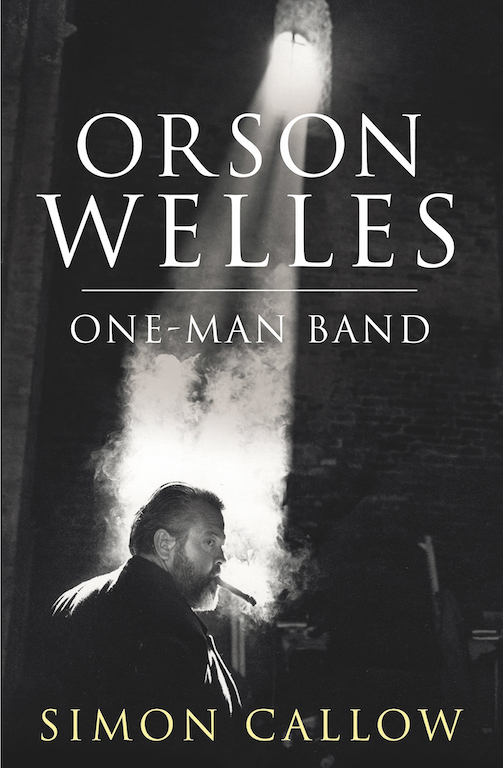 Orson Welles, Volume 3: One Man Band, Simon Callow: In which Orson Welles, banished temporarily from Hollywood, attempts to conquer Europe—and mostly fails. But as with pretty much everything the multi-talented writer/actor/director did, he failed spectacularly. As the third entry in Callow's very ambitious Welles series, One Man Band is maybe the most entertaining volume yet as we follow Orson through awful exploitation flicks, box-office bombs, complete fuck-ups and—occasionally—moments of sheer brilliance. Amidst the wreckage, this is the time-period in which Welles made Touch of Evil and Chimes at Midnight, two of his undisputed masterpieces. An empathetic but critical biographer, Callow loves it all, and he's a skilled enough writer to make the rest of us love it all, too.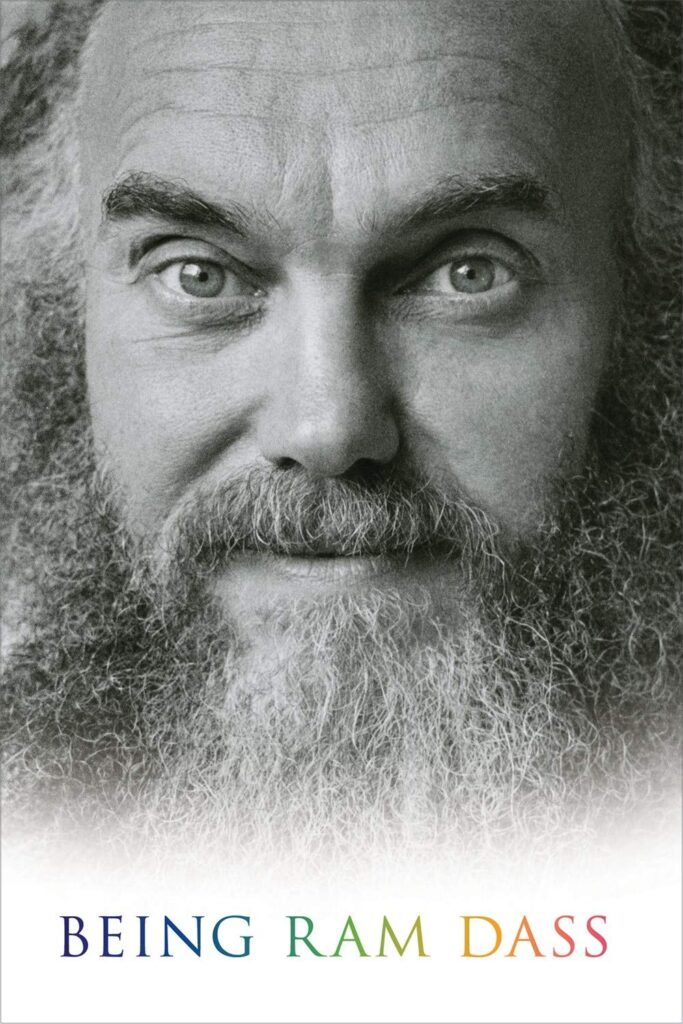 Being Ram Dass, Ram Dass, Rameshwar Das: "I've always loved things that go fast," the late Ram Dass writes at the start of his biography. It sets an exhilarated tone for the spiritual adventures that populate this book, written in collaboration with Rameshwar Das, who pushed his friend and spiritual guide to begin writing a memoir in 2010. Born Richard Alpert, Dass made his name as a Harvard psychologist and researcher who, alongside Timothy Leary, initiated the psychedelic age. Still, he was driven by the sense that there was more to know, which led him to India in 1967, where he encountered and became a disciple of Neem Karoli Baba, also known as Maharaj ji. In this compelling and direct book, Dass humbly probes at his own psyche and past, exploring how ego, sexuality, and most of all, curiosity, led him to a place of enlightenment. Rife with counter culture history and gentle humor, Being Ram Dass tells the "story of awakening toward living in oneness and love. "
For heads, by heads. Aquarium Drunkard is powered by its patrons. Keep the servers humming and help us continue doing it by pledging your support via our Patreon page.