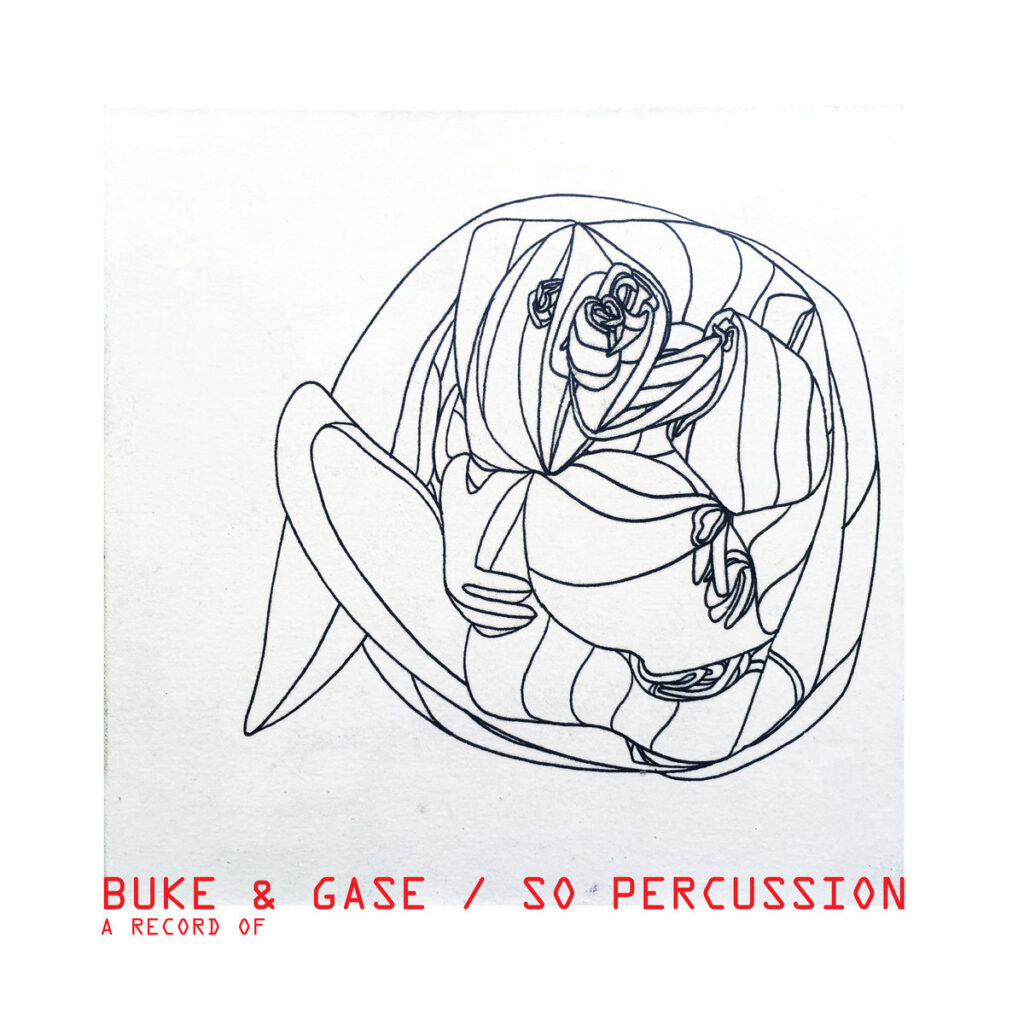 As Buke & Gase, the Brooklyn-based duo of  Arone Dyer and Aron Sanchez have made a name for themselves fashioning genre-shifting music built with handmade instruments. On the recently released A Record Of, they team with the NYC quartet So Percussion—known for its work with Steve Reich, Bryce Dessner, Vijay Iyer, and many more—for a collaboration that finds the two groups assembling their sounds together in strange and novel fashions.
While A Record Of certainly draws from experimental electronic music, fuzzed-out noise rock, and modern classical modes, it defies easy categorization. Dyer's pristine vocals give the sessions an almost operatic feel, but that doesn't stop the band from charging ahead with more direct rock songs either, like the "Wake For Yourself." While So Percussion isn't featured on every song, the most transcendent moments of the album occur when both entities are found working in tandem. Album opener "Diazepam" instantly demonstrates the album's successes with its woozy blend of serene vibraphones and reverb-drenched guitar hybrids and "Ancient Tool Gadget" finds the percussive elements and string compositions seamlessly weaving in and out of unison like a structural Caduceus. 
Here's hoping this first outing is a sign of more collaboration to come. While A Record Of functions mostly as a Buke & Gase album featuring So Percussion, the rhythmic and textural possibilities presented here beg to be further explored and refined on even deeper levels. A fortuitous first meeting, and hopefully an indication of future outings to come. | a henry smith
By heads for heads. Aquarium Drunkard is powered by its patrons. Keep the servers humming and help us continue doing it by pledging your support via our Patreon page.