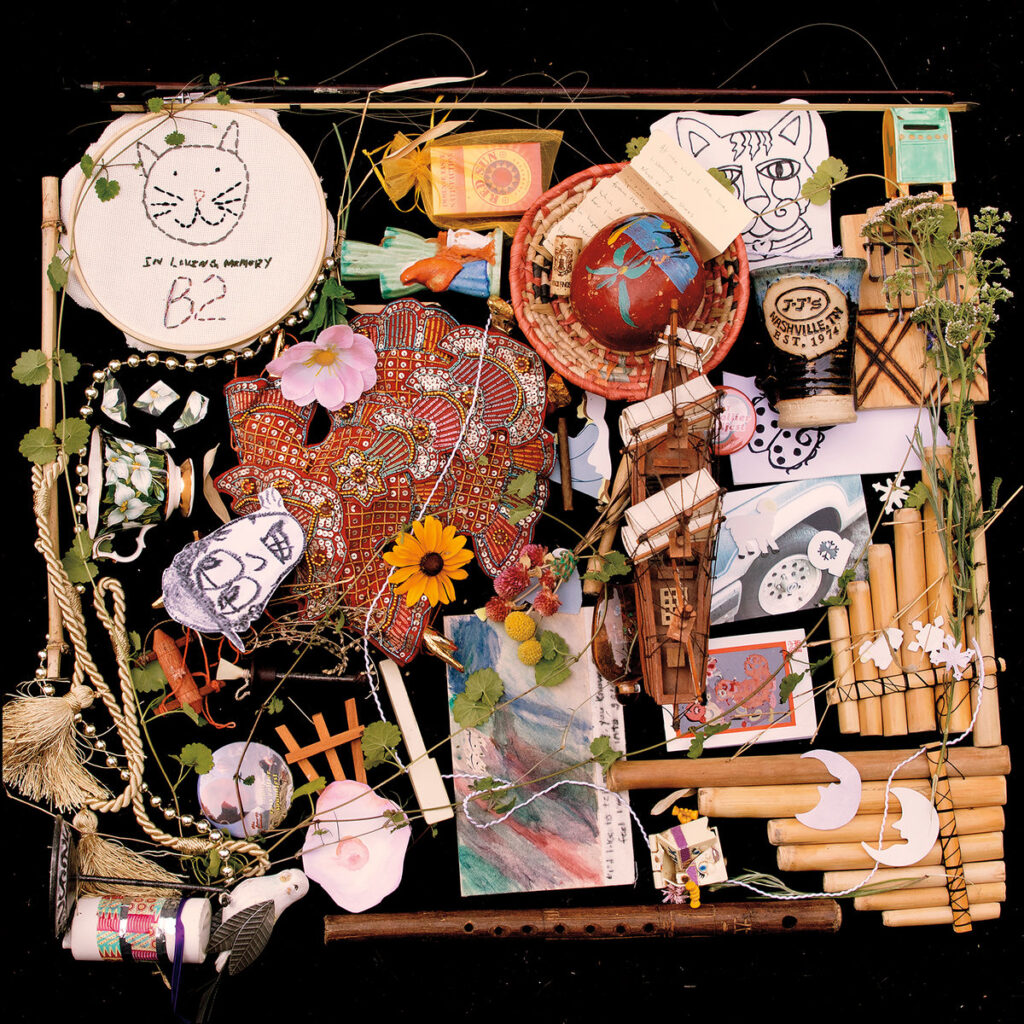 The self-titled debut from Nashville's Styrofoam Winos kicks off with "Stuck In A Museum," a highly caffeinated tune that channels both the Feelies and Wire. It's a strong start—but the LP seems to gather strength as it progresses. By the end, you'll be ready to flip back to the A-side to begin again, eager to catch what you missed the first time around. Styrofoam Winos doesn't actually rely purely on energy for its considerable appeal, however; it's a pleasingly eclectic collection that jumps from dusky ballads to easy-going boogies, with Joe Kenkel, Trevor Nikrant and Lou Turner trading vocals and instruments throughout.
You might recognize Turner's name from her excellent Songs For John Venn, which was a sleeper favorite from 2020. But this is a fully collaborative affair. In his Bandcamp blurb, songwriter Simon Joyner compares the Winos to Yo La Tengo, and he's very much on the money. There's a warm and welcoming thing happening here, but always with an undercurrent of restless curiosity and youthful melancholy that ensures things don't get too cozy. The album ends with the drift of "Wrong Season's Length," a song shaped like a beautiful question mark, a simple piano line floating over a sorrowful vocal and a steady guitar chug. Lovely, bittersweet and slowly moving forward. | t wilcox
Only the good shit. Aquarium Drunkard is powered by its patrons. Keep the servers humming and help us continue doing it by pledging your support via our Patreon page.