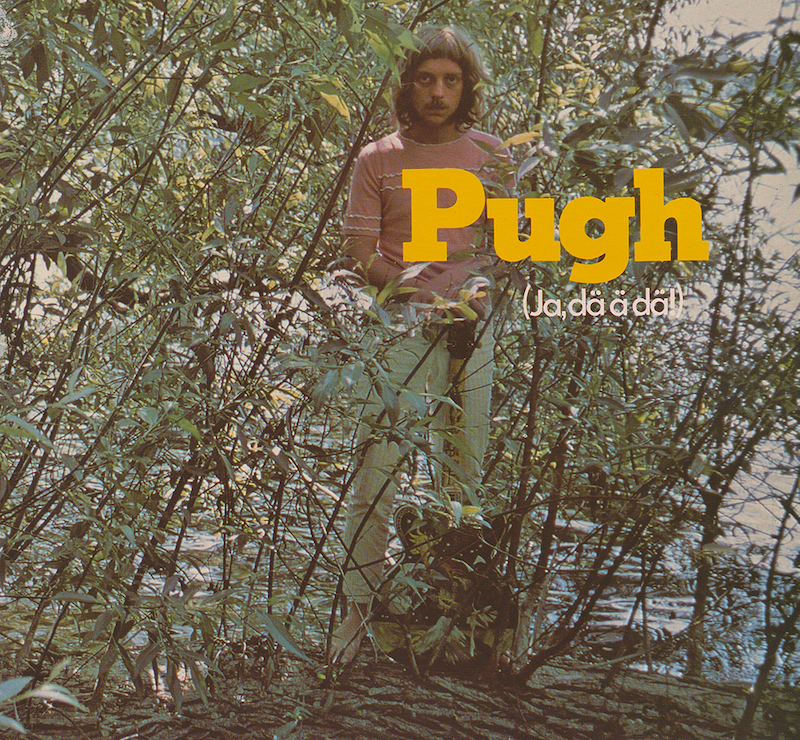 Cool Swede Pugh Rogefeldt dropped his debut full-length Ja, Dä Ä Dä! in 1969. Some 35 years later it became one of our go-to summer driving records (season's coming, y'all–try it). In a word, dynamic. Kicking off with an absolutely filthy drum break ("Love, Love, Love"), the record finds Rogefeldt transmuting all manner of rock, pop, raga, folk and soul. Sung in his native Swedish, the 10 track record is seamlessly duct taped together by Rogefeldt's percussive vocals and syncopated howls, grunts and exaltations. Oh yeah, things get real funky, too.
Pugh Rogefeldt :: Love, Love, Love
Only the good shit. Aquarium Drunkard is powered by its patrons. Keep the servers humming and help us continue doing it by pledging your support via our Patreon page.