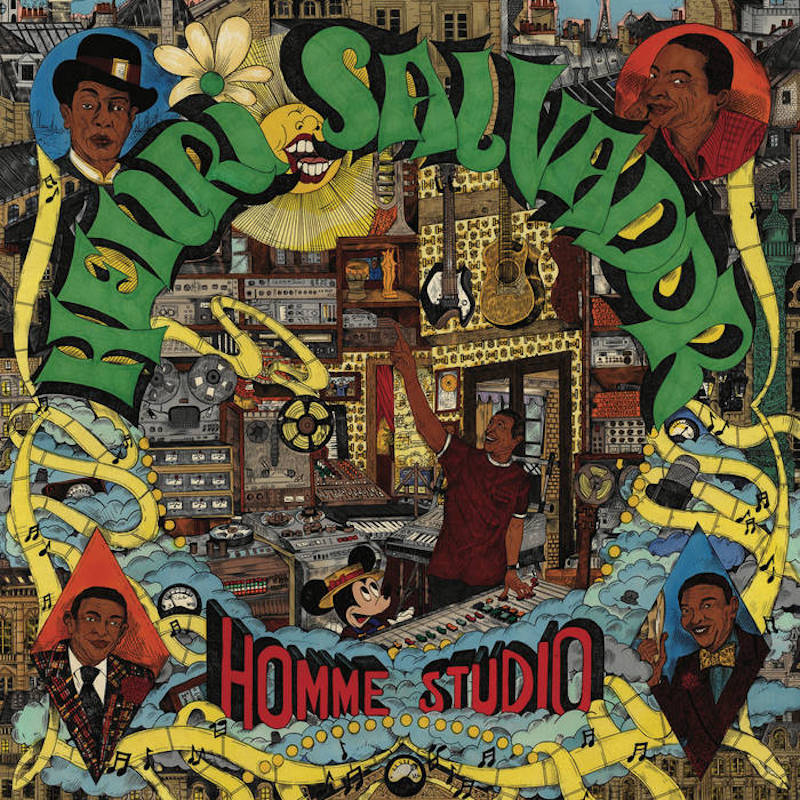 A late career re-birth at fifty, following his break from the showbiz world, Henri Salvador found himself in self-imposed exile with his wife, working from his living room, self producing. Marginalized but free, these homespun efforts have finally been comped on Homme Studio 1969-1978, via the Paris based Born Bad Records.
Showcasing Salvador's synthesis of sonic collage, embracing drum machines, multi-tracks, and processed vocals, the 16 track set is further testament to DIY.
For heads, by heads. Aquarium Drunkard is powered by its patrons. Keep the servers humming and help us continue doing it by pledging your support via our Patreon page.