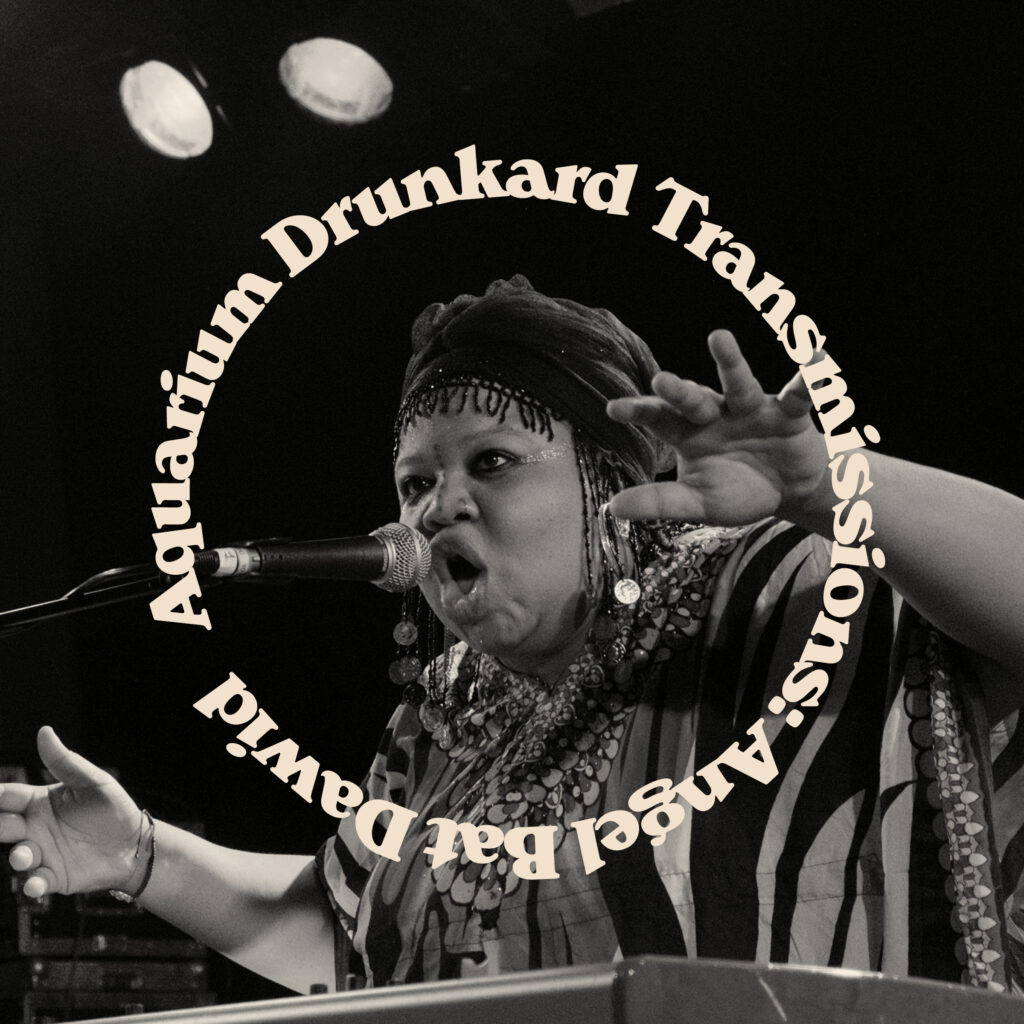 This week on the show, Chicago's Angel Bat Dawid. A composer, clarinetist, poet, and vocalist, she's one of the shining stars of the International Anthem label, where she's issued some incredible records like Live, with her band Tha Brothahood and Oracle. She also plays with other groups, like Damon Locks Black Monument Ensemble—she's featured prominently on their incredible new album, NOW, which blends free jazz and hypnotic R&B. Angel joined us to discuss record collecting, the influence of Sun Ra, her history with music and religion, her creative practice, race, and much more.
Transmissions :: Angel Bat Dawid
Episode playlist: Angel Bat Dawid, "Black Family" ++ Angel Bat Dawid & Tha Brotherhood, "We Are Starzz"
Transmissions is written, hosted, and produced by Jason Woodbury. Audio is edited by Andrew Horton. Sarah Goldstein and Johnathan Mark Walls do design for the program. Our executive producer and top of the show announcer is Aquarium Drunkard founder Justin Gage.
Dig this flavor of culture reportage? If so, support us through Patreon. Help us continue to produce mixtapes, podcasts, radio shows, a/v joints, interviews, features, and much more.