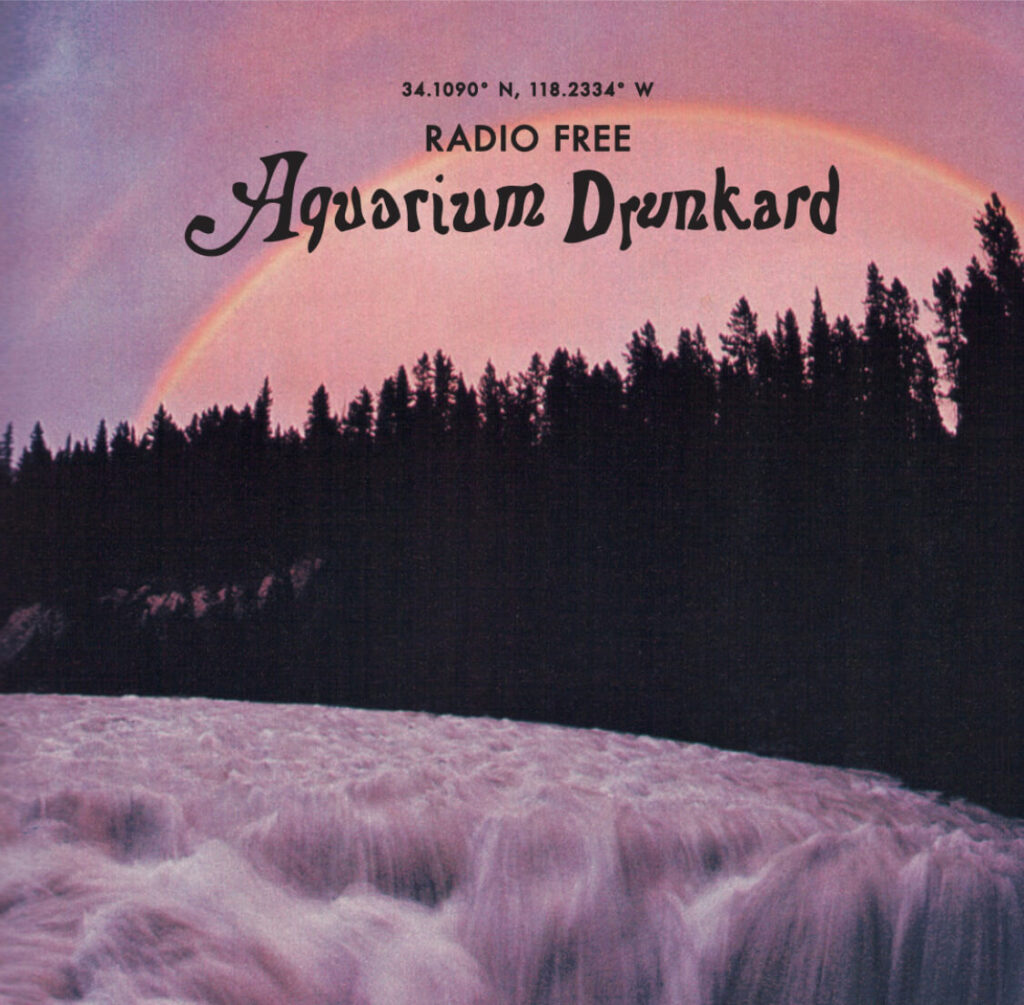 Freeform transmissions from Radio Free Aquarium Drunkard on dublab. Airing as a four-hour block every third Sunday of the month, RFAD features regular shows, friends, and collaborators. The April broadcast features new episodes of your regular programming Range and Basin and Doom and Gloom from the Tomb, and special guests Tyler Hale's Tumbleweed and Uncle Tio's Feathered Serpent. Tune into Dublab April 18th from 4—8 PM Pacific time for this month's presentation. Individual shows are available for Aquarium Drunkard Patreon supporters.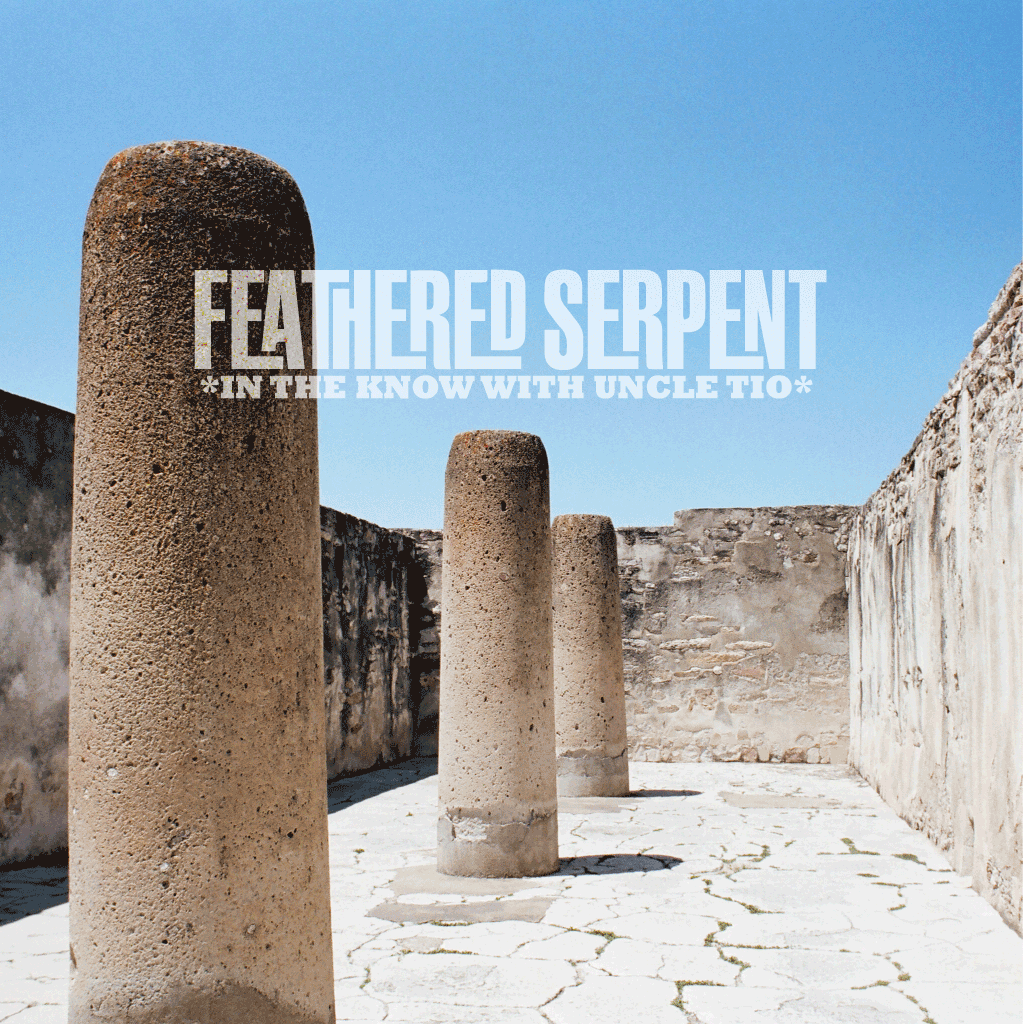 In hour one: Tyler Hale guides you on a sleek radio journey, spinning a freeform set of drifting sound and mystique. In hour two, Jason P. Woodbury's Range and Basin, featuring special guests Bill MacKay and Nathan Bowles, who stop by to discuss their new Drag City collaboration Keys. In hour three, Tyler Wilcox's Doom and Gloom from the Tomb, featuring Kendra Smith sampler—Dream Syndicate, Opal, solo, etc. To close things out, Featured Serpent with Uncle Tio, featuring a deep dive of Latin psychedelic pop. Show notes and more at Aquarium Drunkard.
Tumbleweed with Tyler Hale: John Andrews & The Yawns, "New California Blue" ++ Bobbi Humphrey, "Sunset Burgundy" ++ Black Heat, "Send My Lover Back" ++ Real Estate, "Half a Human" ++ The Avalanches w/ Kurt Vile, "Gold Sky" ++ Carlos Nino & Friends, "Pleasewakeupalittlefaster please" ++ Donald Byrd, "Dominoes" ++ Eddie Chacon x Cola Boyy , "Trouble" ++ Darkside, "Liberty Bell" ++ John Carroll Kirby, "Blueberry Beads" ++ Wau Wau Collectif, "Yaral Sa Doom II" ++ Cymande, "Willy's Headache" ++ Helado Negro, "I Fell In Love" ++ Madlib, "The New Normal"
Range and Basin with Jason P. Woodbury: Michael Krassner & the Basineers, "Theme From Range and Basin" ++ Molly Lewis, "Oceanic Feeling" ++ Jeffrey Silverstein, "Caught Behind the Hours" ++ Ronettes, "Do I Love You" (Take 3 & 4) ++ Trees Speak, "Hidden Machine" ++ Mike Cooper, "Running Naked" ++ Rod Serling, Dick Cavett, Arthur C. Clarke on "Bad Dreams" ++ Bob & Jerry, "Ghost Satellite" ++ Ben Seretan, "3pm Rainstorm" ++ Michael Krassner, "Was This a Gift or Did You Leave it Behind" ++ Bill MacKay and Nathan Bowles, "Dry Rations II" ++ "Dowsing" ++ "Umbra" (Live at the Hideout, September 13, 2019) ++ Henry Mancini, "Experiment in Terror" ++ Sarah Louise, "Jewel of the Blueridge (Single Version)" ++ Lama Lobsang Palden & Jim Becker, "Oneness" ++ Michael Krassner, "In the Shack" ++ Lee Hazlewood, "Your Sweet Love" 
Doom and Gloom from the Tomb with Tyler Wilcox: Kendra Smith, "Alles Morgens Parties" ++ Dream Syndicate, "Too Little Too Late" ++ Rainy Day, "Flying On The Ground Is Wrong" ++ Opal, "Hear The Wind Blow" ++ Opal, "Grains of Sand" ++ Opal, "Happy Nightmare Baby" ++ Opal, "She's A Diamond" ++ Kendra Smith and the Guild of Temporal Adventurers, "Iridescence 31" ++ Kendra Smith and the Guild of Temporal Adventurers, "Stars Are In Your Eyes" ++ Kendra Smith, "Aurelia" ++ Kendra Smith, "In Your Head" ++ Dream Syndicate, "Kendra's Dream" ++ Kendra Smith, "Moon Boat"
Feathered Serpent with Uncle Tio: Los Socios Del Ritmo, "Tu Amor Maldito" ++ Los Strwck, "Pobre Reyna" ++ Monica Ygual, "Tu Boca Dice No" ++ Los Sobrinos Del Juez, "Glorioso San Antonio" ++ Dug Dug's, "Breathe" ++ La Revolución De Emiliano Zapata, "Ciudad Perdida" ++ Los Barbaros, "Escucha Y Muere" ++ Los Solitarios, "Que Vivimos" ++ Grupo Irakere, "Bacalao Con Pan" ++ Perez Prado, "Imperfect" ++ Apache, "Bailemos Hustle" ++ Rigo Tovar, "Fiesta En La Playa" ++ Los Aragon, "Capri C'est Fini" ++ Myrza, "Que Voy A Hacer Sin Ti?" ++ Grupo Monumental, "Ya Se Acabaron Las Penas La Nada, Nada Inspira. He Venido" ++ Los Angeles Negros, "De Otra Brazo" ++ Peace And Love, "Memories For Those Who Are Gone" ++ Kaleidoscope, "Once Upon A Time There Was A World"
Excursions in sound. Dig this flavor of culture reportage? If so, support us through Patreon. Help us continue to produce mixtapes, podcasts, radio shows, a/v joints, interviews, features, and much more.