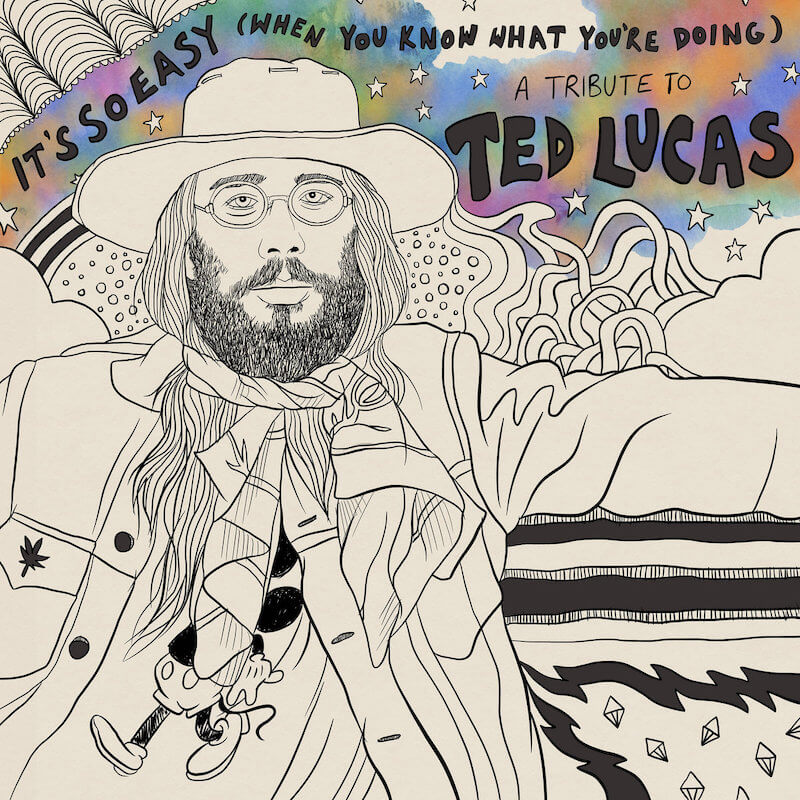 As far as 70s private-press albums go, Ted Lucas' sole self-titled long player sits high atop the summit. A truly eccentric outing, the music has proven timeless, healing, and beloved, and NJ-based label Perpetual Doom honors it with It's So Easy (When You Know What You're Doing): A Tribute to Ted Lucas, featuring covers of the album's nine tracks from artists such as William Tyler, Julianna Barwick, Anna St. Louis, Shannon Lay, and more.
On steady repeat, has been Amelia Courthouse's interpretation of "Robin's Ride," the first and the bluesiest of the tracks on Ted Lucas' largely instrumental side B. While Lucas' original goes into a deep percussive zone of fingerpicking guitar, Amelia Courthouse—the "hymnambient" alter-ego of Leah Toth—widens the soundscape considerably, sending what sounds like a sample of the original way into the background, leaving it to echo out in repass as she zooms out with motorik menace. No groovy ganja workout here—this interpretation is out looking for trouble, the ride having gone down the road less traveled. | c depasquale
Excursions in sound. Dig this flavor of culture reportage? If so, support us through Patreon. Help us continue to produce mixtapes, podcasts, radio shows, a/v joints, interviews, features, and much more.