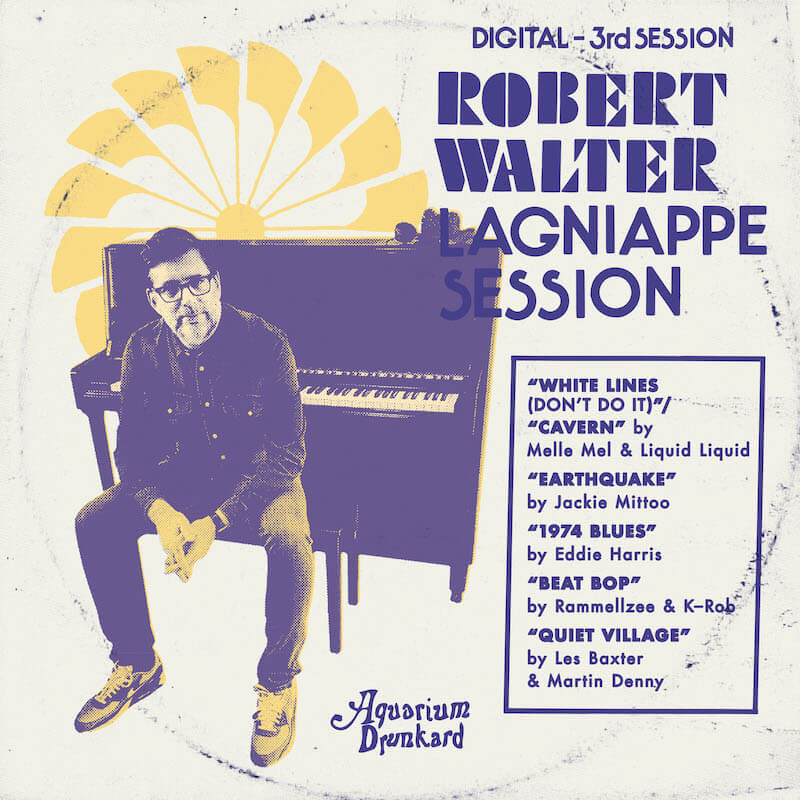 Lagniappe (la ·gniappe) noun 'lan-ˌyap,' — 1. An extra or unexpected gift or benefit. 2. Something given or obtained as a gratuity or bonus.
Spirit Of '70, Robert Walter's 1996 solo debut–and collaboration with sax legend, Gary Bartz–was issued on vinyl for the first time this month. To commemorate, Walter steps up for his third Lagniappe Session in eight years (you can, and should, cop the first and second installments). Inspired as ever, this third round finds the artist dipping into exotica, reggae, nascent rap and the jazz of Silver Cycles. Walter on his selections, below.
---
Robert Walter :: White Lines (Don't Do It)/Cavern (Melle Mel & Liquid Liquid)
I have always been fascinated by the intersection of punk and rap music in late 1970s' New York. This groove, originally by downtown no wave band Liquid Liquid, was used as the basis for Melle Mel's anti-cocaine dance floor anthem "White Lines." I borrowed from both for this version. I remember this sounding both irresistible and subversive when I first heard it as a kid. Something about the past year of no gigs made me want to make some dance music.
Robert Walter :: Earthquake (Jackie Mittoo)
I was overjoyed when I discovered Jackie Mittoo's music. It combines two things I love: dub reggae and organ instrumentals. His music is so deeply funky, it's like The Meters in Jamaica. This is really just a tribute to one of the all time greats.
Robert Walter :: 1974 Blues (Eddie Harris)
I have been playing this tune in various bands for years. Eddie Harris had an amazing way of using high concepts (like the odd time signature here) in a way that was never academic or cold. His playing and writing always had a heavy groove and connection to blues even on the craziest chord changes or sonic experiments. The use of a drum machine/synth on my version is a nod to his later records like "Is It In?" This is a fun challenge to improvise on.
Robert Walter :: Beat Bop (Rammellzee & K-Rob)
Another great record out of Early '80s NYC. This is maybe the greatest example of the influence of hip-hop on the downtown art scene and vice versa. The original was financed and features cover art by Jean-Michel Basquiat. It's a 10-minute avant-garde rap battle with all kinds of crazy sounds. It's both super weird and somehow grounded and danceable. I tried to keep the chaotic vibe of the original by improvising on multiple tracks without a clear division of roles or discernible solos. There's been a lot made of the parallels between freestyle rhymes and jazz improvisation and I think it applies here. This has got a futuristic, kitchen sink aesthetic that reminds me of the 1980s.
Robert Walter :: Quiet Village (Les Baxter & Martin Denny)
Something about being stuck in the house for a year made me embrace this escapist fantasy music. Originally composed by Les Baxter and then made famous by Martin Denny, this tune is a classic example of mid-century exoticism. It's like a sonic Aloha shirt. Despite the sometimes problematic faux Polynesian marketing (often featuring alluring white models on some imaginary faraway beach), there is quite a bit of great music to be found on these records. I added some electronic flourishes to my take.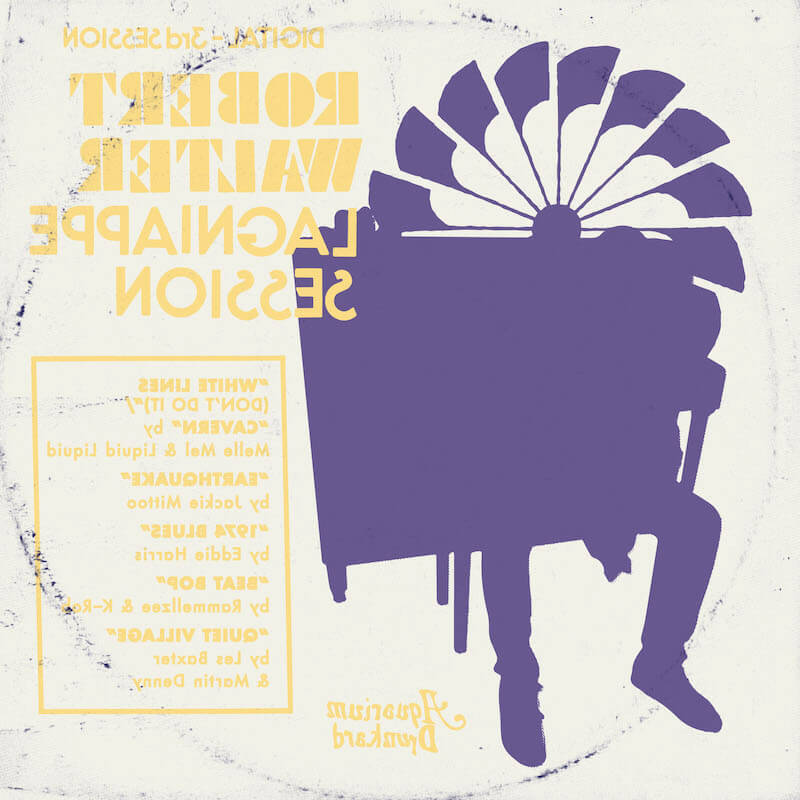 Lagniappe Sessions Archives / imagery via d norsen
Only the good shit. Aquarium Drunkard is powered by its patrons. Keep the servers humming and help us continue doing it by pledging your support via our Patreon page.