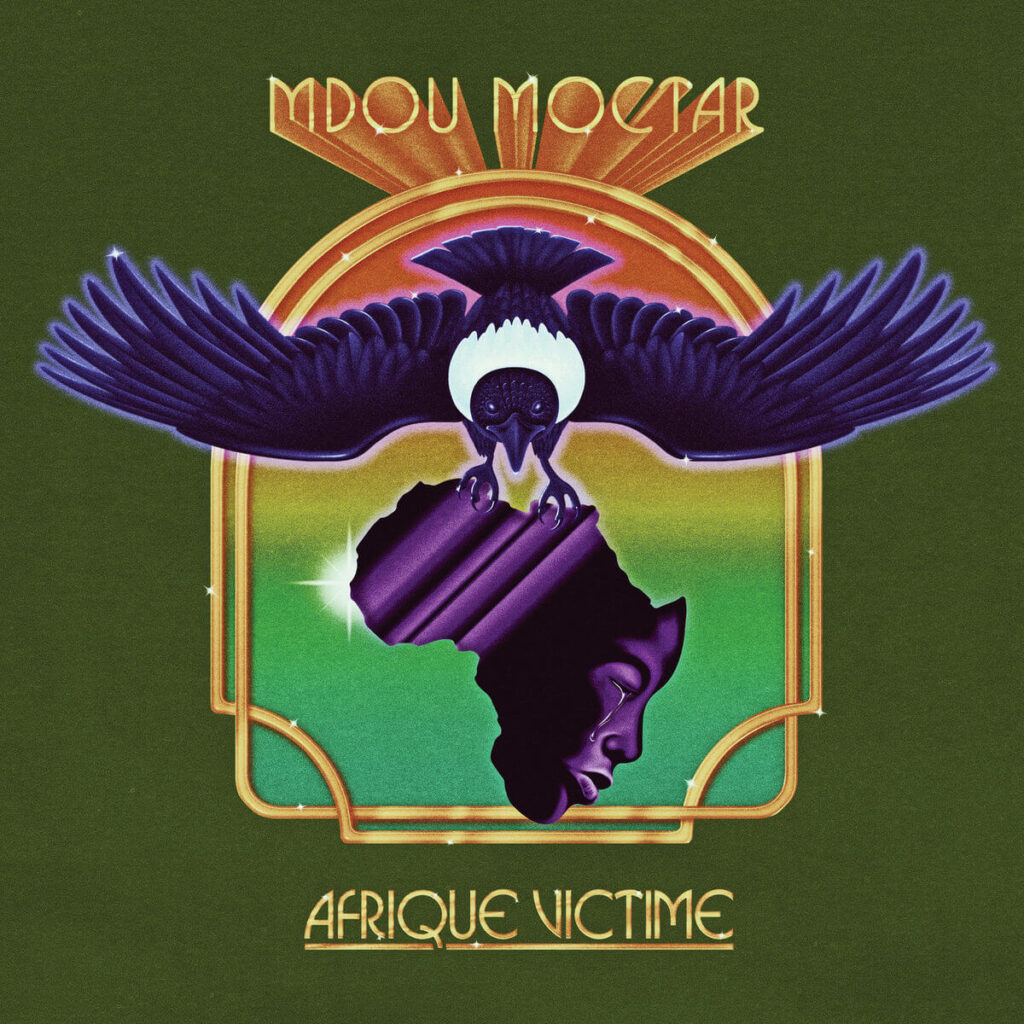 Almost anything you read about Mdou Moctar is going to refer to him as a "guitar hero." And make no mistake, the Tuareg musician's recordings and live shows are packed with dazzling six-string fireworks, as he masterfully fuses Western African styles with Eddie Van Halen-esque eruptions and Prince-worthy sleekness. That hasn't changed on Afrique Victime, Moctar's latest lp. But you're likely going to come away from it raving as much about his skills as a singer, songwriter, and bandleader.
That last one, in particular. Moctar's band—drummer Souleymane Ibrahim, guitarist Ahmoudou Madassane, and bassist Mikey Coltun—toured the world extensively before Covid hit. And you can hear their razor-sharp interplay in full effect on Afrique Victime's nine tracks. This is a group that is deeply zoned into one another's nervous systems, grooving hard, moving as one. Shredding is fine. Moctar knows he needs a killer band to take him to a higher plane.
This is Mdou's first album for Matador and it's definitely a bit slicker than his previous efforts. But that extra polish isn't a problem. Moctar's various tones glisten like dewdrops in the sun and his voice sounds better than ever (he's singing in Tamasheq, but translations of his politically tinged lyrics are worth seeking out). There are plenty of ecstatic rave-ups on Afrique Victime, but it might be the mellower moments that impress the most. "Tala Tannam" is ridiculously gorgeous, with interlocking acoustics, murmured vocals, and a subtle electric solo that rises out of the mix like an omen. This guitar hero has much more than one trick up his sleeve. | t wilcox
Aquarium Drunkard is powered by our patrons. Keep the servers humming and help us continue doing it by pledging your support via our Patreon page. For heads, by heads.