There are plenty of moments of sticky and smokey R&B grit on Steve Cropper's Fire It Up, a collaboration between the 79-year-old MGs guitarist, producer Jon Tiven, and vocalist Roger C. Reale. But it's the album's lone instrumental, "Bush Hog," that most clearly demonstrates the attack and grace of Cropper as a player. Absent anyone at the microphone, Cropper's tremolo-laden guitar serves as a focal point over a stirring, Stat-Style groove.
Over the last 60 years, Cropper's assembled a beyond loaded CV—"The Colonel"'s backed up Otis Redding (that's him practically playing garage rock at Monterey Pop), Sam and Dave, Neil Young, Roy Orbison, Carla Thomas, and many more, appeared on screen with the Blues Brothers, and had multiple random hits to his name. But he considers Fire It Up only his second solo album. And while his published discography challenges this fact, he insists it's less about technical details and more about feeling.
"I've made a few and been a part of some," he says of his solo efforts. Many of the songs were originally intended for a collaboration with producer Felix Cavaliere, "but none of the songs made it. I really forgot about most of them." Tiven got his hands on the tracks and began working on them at his home studio. "Basically, I was hearing the songs for the first time. It's the first album that I've actually done where all the songs were written with grooves and riffs that were in my head." Cropper joins us for a discussion about his history and the key to creating a great soul instro. | j woodbury
Aquarium Drunkard: You've worked with so many legendary vocalists over your career, people like Otis Redding, Mavis Staples, Albert King…
Steve Cropper: Very luckily, I have. [Laughs]
AD: How different is the experience of taking your own songs and bringing them to life versus coming into the studio with an artist?
Steve Cropper: Every project starts with a good song. It's OK to have a great artist singing, but you already know that if you don't have the right song, that project is going to bust. If you can get the right performance out of a singer on the right song, you've won the game.
AD: How do you feel when it's the right performance?
Steve Cropper: You're either born with it or you're not born with it. You just have a feeling for it. I don't know how to describe that. In my career, I have been very lucky. If I knew what made it I would bottle it and give it to everybody, but I can't.
AD: I think about the work you did with Booker T. and The M.G.'s and Otis Redding in the Stax days. You had, at that point, not just great songs, but truly dynamic performers as well. Do you generally have a sense of whether or not a song will work right away?
Steve Cropper: To be a good producer, you have to know when an artist is giving you the best performance they are going to give. You have to feel it or know it. You have to hear a song finished. It may be presented to you raw, just piano or guitar or something simple, [but] you have to hear the whole thing orchestrated and embellished.
I had been asked many times before where I get my ideas from. I didn't know. I just channeled stuff. It just pops into your head and you just go with it. Everything is a little different. I don't remember a day when I thought, "Yeah guys, I don't feel it today, I'll see you tomorrow." I've always had some ideas stored or something happens and somebody comes up with an idea.
AD: Would you say that collaboration is at the heart of your interest in music?
Steve Cropper: I take off with collaboration with another person. When they say, "Yeah, that is great" or, "That's a great lick," I get inspired right on the spot with it. If that energy is secured through the recording, it's all going to bubble to the top.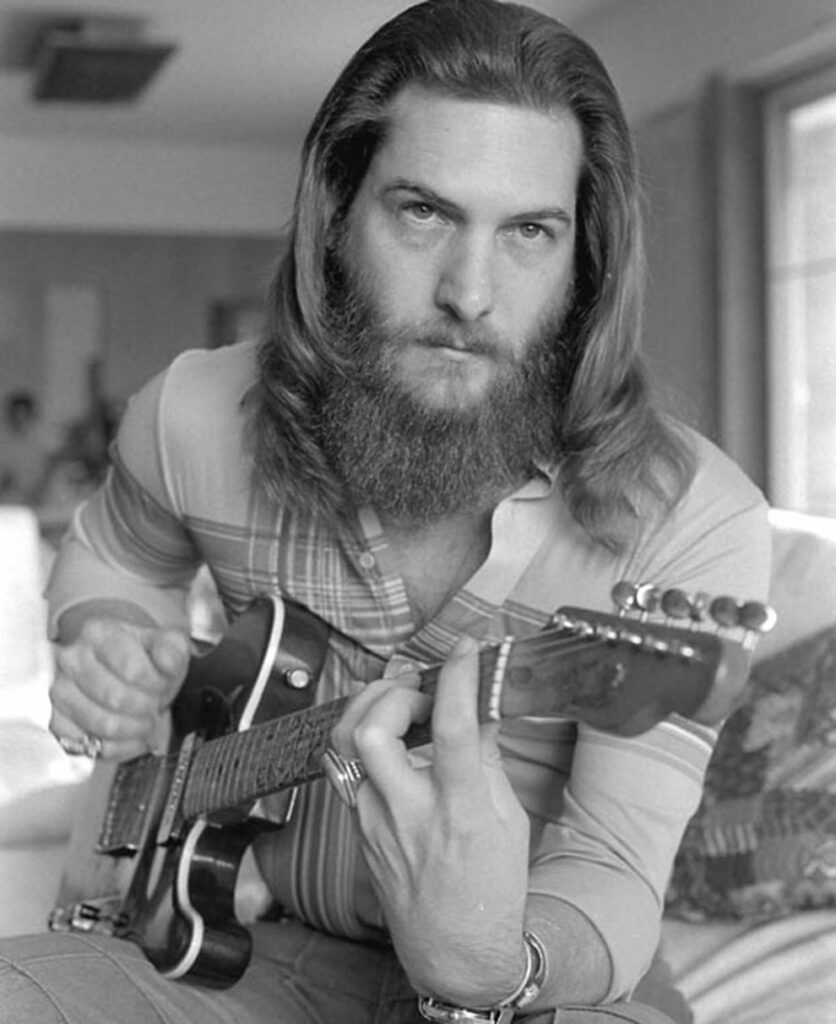 AD: You have worked with so many people like Bob Dylan and Neil Young—artists who have a real specific thing in their mind. Do you enjoy when somebody is really trying to get something specific out of you?
Steve Cropper: With the greatest artists in the world, you kind of know that you're going to get a good performance out of someone who is really honest with you, because they have been successful before. That doesn't mean they are going to be successful this time. But if you have been in the past, why not go with that? I don't pay any special attention to somebody who is noted or worldly renowned that somebody who is a first timer. The process is sort of the same. Where they fall you pick them up. If you're working with an ace performer—like some of the names you named—you don't have to do that because it's automatic.
AD: Your long-time collaborator Donald "Duck" Dunn passed away in 2012. He's not on the record, but you can still hear his influence baked into it.
Steve Cropper: His, Al Jackson's, and Booker T. Jones', influence. You better believe they're all in there. There's not an hour that goes by that I don't think about Duck Dunn.
AD: What do you think is an element of his bass playing that people miss?
Steve Cropper: He always put his stamp on things. And I do that whenever I am around. And Booker does it too. It is what it is.
AD: What's it like playing with Booker?
Steve Cropper: He is the greatest musician that I have ever worked with and I've worked with the best of the best of the best. I just think that Booker is phenomenal at every aspect of this business. He can create, write, make you feel good, complement you when you play. It doesn't matter of it's something simple or complicated, he's always going to complement the other guy.
AD: What you have accomplished on the record offers a cool way to look at where you're at right now but also hint at your history and allude to the work that you have done. When you were coming up in the Stax scene, it was at a time when a lot of the country was racially divided. That wasn't the case musically for you all.
Steve Cropper: Not at Stax.
AD: At that time do you think you were aware of the risk you were taking working across the color line?
Steve Cropper: I don't think I was. I didn't know about it. We just accepted things. If we couldn't stay in a hotel downtown and we had to go out to the outskirts of town to get in a motel somewhere, then we just did it. We never thought about it. I didn't think about it. The other guys might have been thinking that way, but I wasn't. I just went along for the ride.
AD: If somebody gave you a time machine and you could go and tell your younger self that you were still going to be making records in 2021, would you have believed that?
Steve Cropper: I've never looked at it that way but I guess there has been a few times where I look back and wonder what I was thinking then. I don't think that we could do it the same way as we did now. It was different. I made good records along the way and the confidence in one always spurred on the next project. I remember back in the '70s, I said I would never make a disco record. Well, I had a number one disco record in Miami—but it didn't make me do 100 more. I said, "That's it." That was for Colombia with Marilyn McCoo and Billy Davis Jr., a song called "Shine On Silver Moon." That was one of the original disco records and it was a big time hit. But I didn't force getting it played or ask to get it played. I remember we had a hit in the '70s in Memphis, one of the few times a Memphis radio stations played our music. It was the #1 requested record of the year [with Washrag and the song "Bang"]. The three of us got in the studio and did it. Ron Capone, David Mayo, and myself. Nobody else knew about it. I laugh about it to this day.
AD: What's the key for an R&B/pop instrumental to connect with a listener?
Steve Cropper: I think to some extent I have always made dance music. If it doesn't make you dance and feel good, it ain't worth it as far as I'm concerned. An even balance too. It'll make you dance but it's got the right tempo and the right thing going. That's what it's all about. Something to get your mind off your daily chores. Let your mind get away for a little bit.
Any major dude with tell you. Aquarium Drunkard is powered by our patrons. Keep the servers humming and help us continue doing it by pledging your support via our Patreon page.