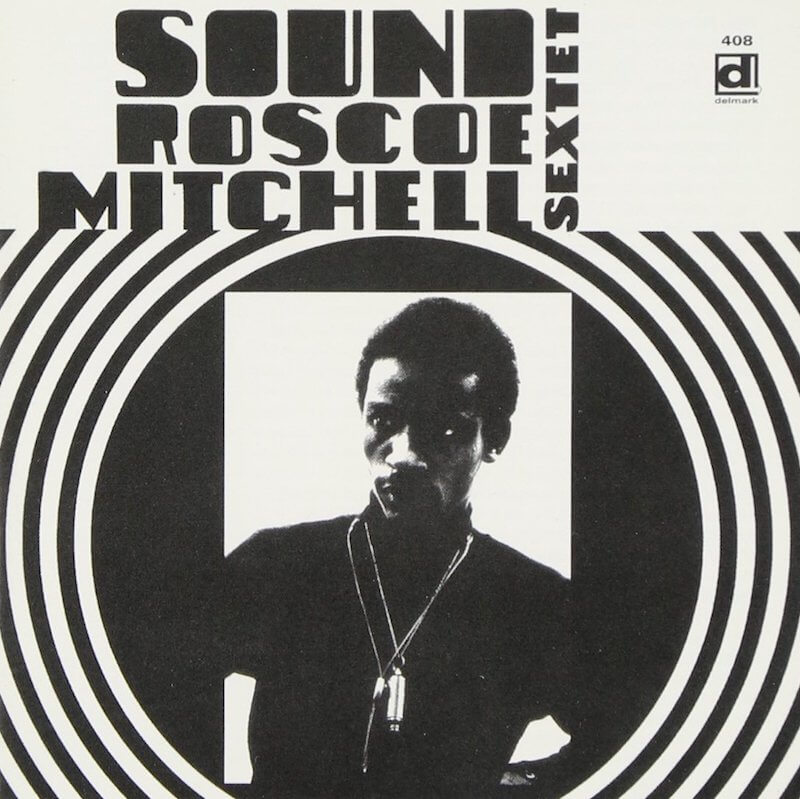 The harmonica is arguably the most underused tool in Jazz. Maybe underutilized is a better word, and maybe Jazz is the wrong word. Enter Roscoe Mitchell's 1966 debut Sound on the Chicago-based Delmark label. Recorded entirely live at Sound Studios in Chicago (in one room to three-track tape), the record features a sextet of free-jazz multi-instrumentalists from the Association for the Advancement of Creative Musicians (the AACM), several of which later formed The Art Ensemble of Chicago, a pioneering free-jazz group. In short, this was a highly historic and prescient album.
The sounds of Sound are at once pastoral and irreverent. Moments of screeching sax are tempered by complete silence, cello plucking and found-object jangles. Lester Bowie's trumpet hurls beautiful expletives while simultaneously exuding tenderness and love. An orchestrational revolution of sorts, the work was composed for double bass, cello, drum set, saxophone, trumpet, and anything else the artists had with them that day. The result blends a field recording aura with a narrative that doesn't feel linear or climactic: more elliptical and post post-modern. It's still hard to describe this music, which speaks to a raw, vaporous, mystical quality that also packs a punch. See: A1: "Ornette", an exploration in extemporaneity and group harmony which—while titularly referential to the music coming from Mr. Coleman's downtown avant-garde scene in New York—sounds completely of its own ilk.
Roscoe Mitchell Sextett :: Ornette
Sound's impact can certainly be felt along a wide spectrum of contemporary sonic explorers: The saxophonists Chris Pitsiokos, Sam Gendel and Aaron Burnett, for instance; as well as in the works of the drummer/composer Tyshawn Sorey and his iconoclastic contemporaries Mary Halvorson and Jeremiah Cymerman; and not to mention the Folk-Jazz experimentalist Sam Amidon.
As live music starts to creep back into existence—with the Jazz community somewhat strengthened and resolute post-pandemic—work from the AACM-sphere, in that of Roscoe Mitchell, reminds us that music, in all its sundry forms, is a gift of sound first and foremost. After all, SILENT has the same letters as LISTEN. | t csatari
For heads, by heads. Aquarium Drunkard is powered by our patrons. Keep the servers humming and help us continue doing it by pledging your support via our Patreon page.