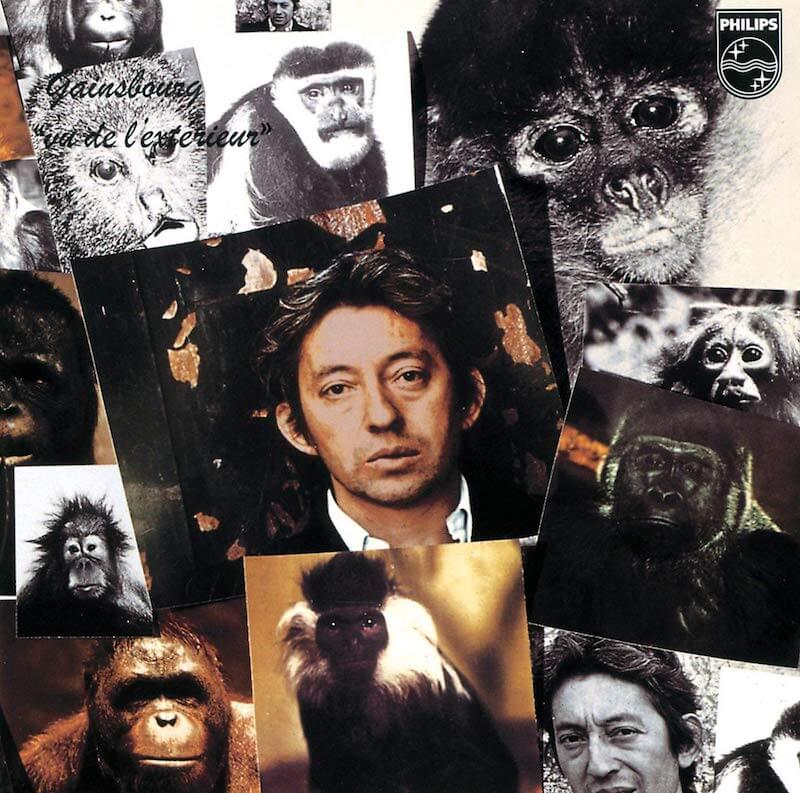 1973's Vu de l'extérieur: home to one of Serge Gainsbourg's biggest hits ("Je suis venu te dire que je m'en vais"), along with a host of lesser known gems. In true Gainsbourgian form, a large swath of the album's lyrics are equally lascivious and ridiculous, penned by the bon vivant in a fit of inspiration shortly after suffering his first heart attack at age 45. In contrast to his previous LP, the heavily orchestrated Histoire de Melody Nelson, this is a stripped down affair, its ten tracks arranged by Gainsbourg and produced by Peter Olliff.
We mentioned ridiculous, no? Good, as one of the record's best moments, "Panpan Cucul", is just that. But our French is merde, so just go with it. Here we find a funky Serge, back from the near-dead, with Alan Parker on chicken scratch, wah-wah guitar, KPM's Alan Hawkshaw on keys, Chris Karan on percussion and a rhythm section on lock. Vous ne parlez pas français? Parfait! Just ease back and slide into the buoyant groove, perfectly paired with Gainsbourg's Gitanes-cognac delivery.
Serge Gainsbourg :: Panpan Cucul
Only the good shit. Aquarium Drunkard is powered by our patrons. Keep the servers humming and help us continue doing it by pledging your support via our Patreon page.