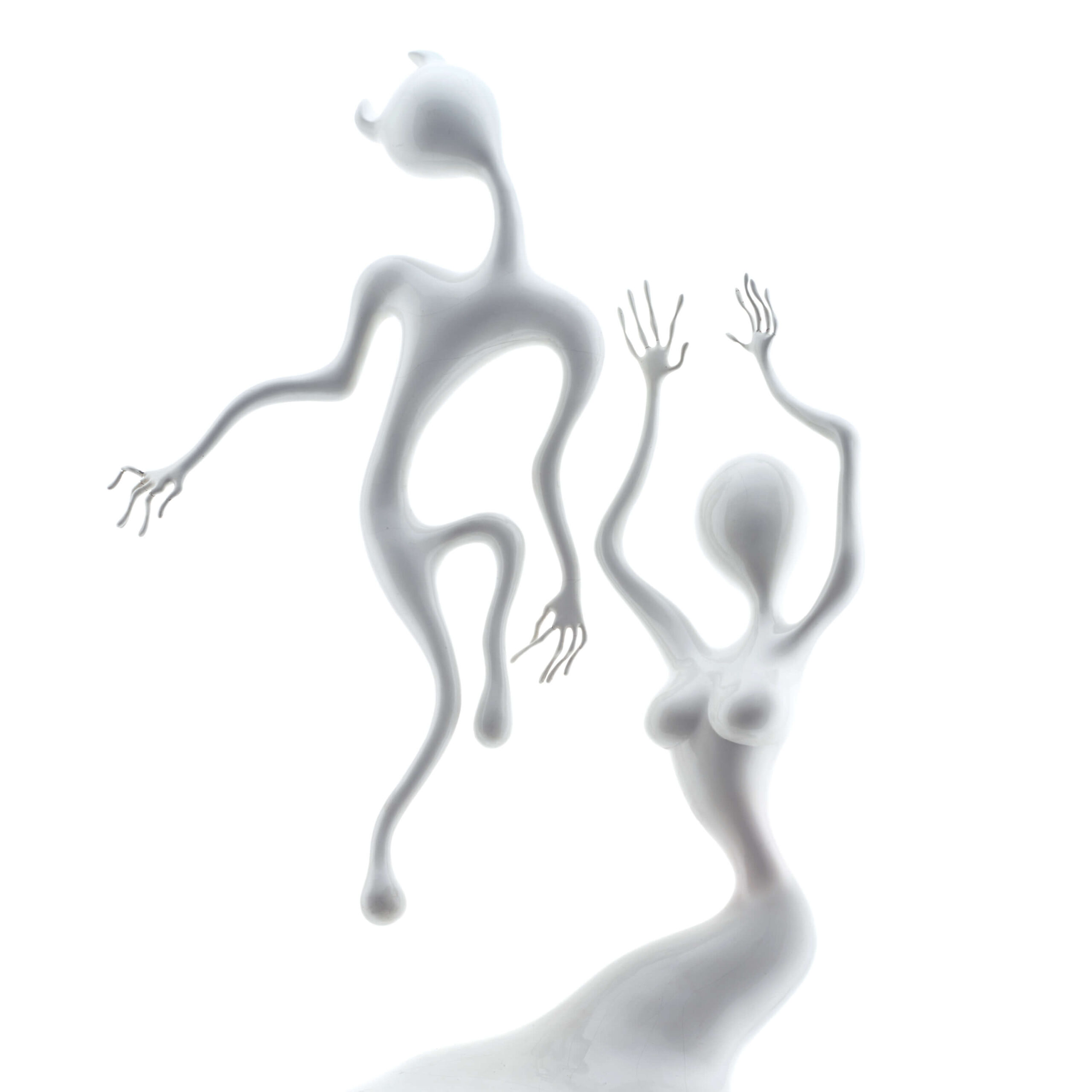 By the time Spaceman 3's near decade of droning and drugged out majesty wiped out, songwriters Jason Pierce and Peter Kember (aka Sonic Boom) had split. On bad terms and not sharing studio time together, the band's posthumous album Recurring was halved: Kember took side A, Pierce had side B. Being in charge suited Pierce, who commandeered Spacemen Mark Refoy, Will Carruthers, and Jonny Mattock for his new band as it became clear the other band was done for, adding keyboardist Steve Evans. With 1992's Lazer Guided Melodies, recently reissued by Fat Possum, Pierce was finally free to do exactly what he pleased. Consequently, the album's imbued with an overwhelming sense of freedom and relief. It not only pointed a way forward for Pierce, it laid out a path he's followed ever since.
Pierce wasn't done with the droning and motorik rhythms associated with Spacemen 3. The ambient passages of "Symphony Space" which echo Dreamweapon, and "I Want You" tightens up the art rock attempted on Recurring. Where Pierce truly broke from the Spacemen tradition is in the songwriting. Effects driven repetition often sat at the heart of a Spacemen 3 recording, but Lazer Guided Melodies takes this recursion and sucks the urgency and menace from it it. Cuts like "Run" and "Smile" are even allowed to fall into pleasant grooves.
Perhaps most exciting however is how much this album sounds like the future for Pierce. If the second half of Recurring was the blueprint for the chilled-out space rock/psych-pop that would make standards of future work, then this is that future coming to pass. Tracks like "You Know Its True" revise this Recurring-era work while "If I Were with Her Now" establish the formula that Pierce has been using as recently as 2018's And Nothing Hurt. Others such as "Shine A Light" unite Pierce's past with future to create an experience only found on this record. The biggest step forward however comes from the album's production. It's hard to believe that this came out just over a year after Recurring… it practically sounds like it was made in another decade. Everything sounds clearer and cleaner, yet somehow wider and more boundless.
Lazer Guided Melodies feels like the product of an artist finally reaching the sound they've been after since the beginning. All of the roughness, insecurity, and inexperience has been filed away and replaced with newfound vision and resolve. Because this wasn't a new chapter for Pierce, it was the start of a whole new book. And in this story, if you listen hard enough, sometimes it almost sounds like Jason Pierce is even having fun. | d smith
Aquarium Drunkard is powered by our patrons. Keep the servers humming and help us continue doing it by pledging your support via our Patreon page. For heads, by heads.