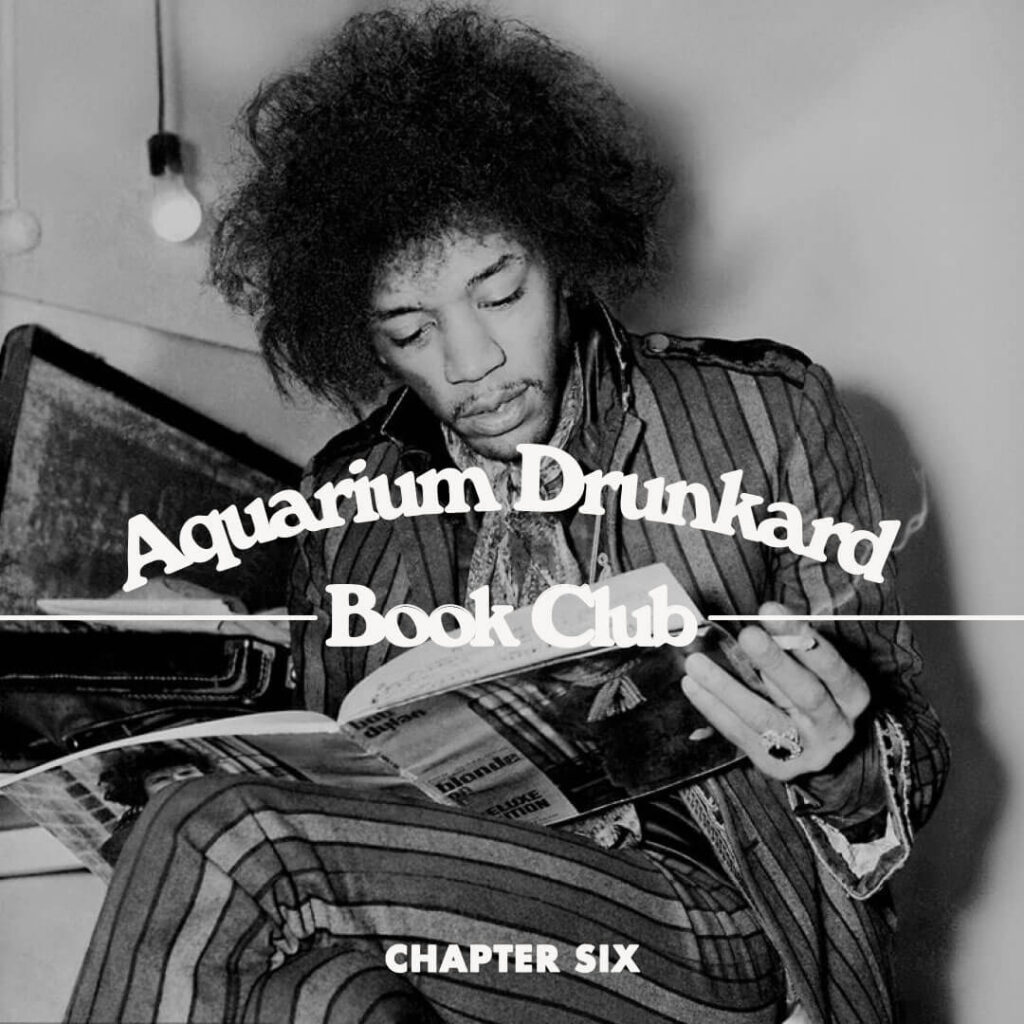 Welcome back to the stacks. It's Aquarium Drunkard's Book Club, our recurring column of recent (or not so recent) recommended reading. Your librarians this month are Justin Gage, Kyle Fortinsky, Ana Gavrilovska and Jason P. Woodbury.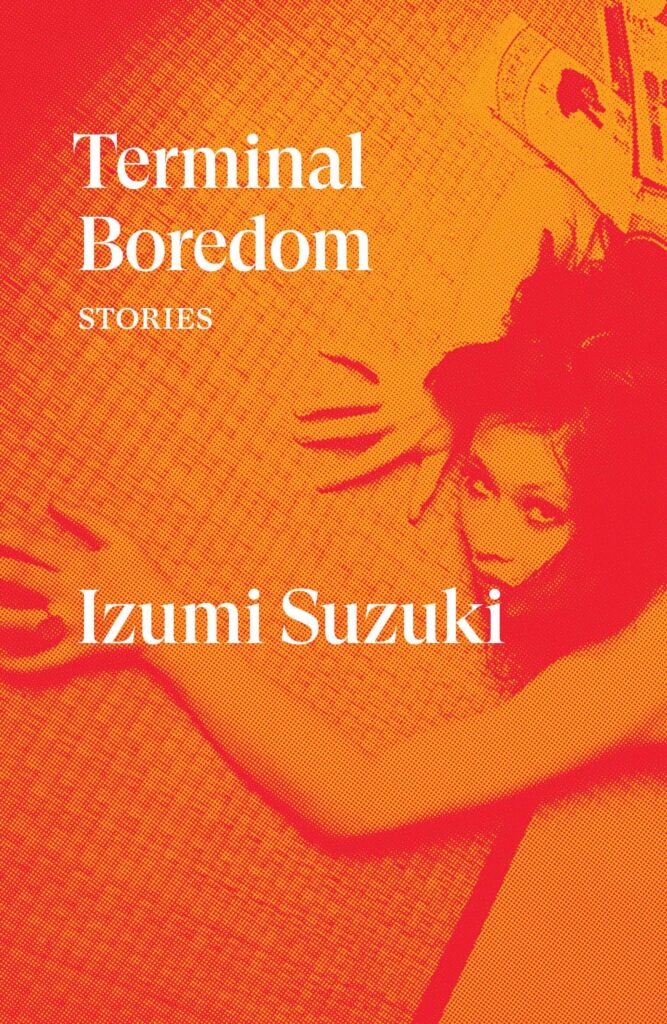 Terminal Boredom, Izumi Suzuki (Translated by Polly Barton, Sam Bett, David Boyd, Daniel Joseph, Aiko Masubuchi, and Helen O'Horan): Terminal Boredom is the first English collection by Japanese author Izumi Suzuki, who wrote tortured and imaginative science fiction primarily in the '70s and '80s, animated by punk energy at its most cynical and destructive. These are hauntingly prescient stories about memory and destiny, gender and relationship dynamics, space colonialism and strange government initiatives, drug use and attempts to change. Suzuki's life seeps into her work, with performance acting as a running theme, pointing to her background in both pink films and avant-garde theater. "I'm not used to scenes that aren't in a frame," the narrator of the titular story tells us. Suzuki was married to avant-garde saxophonist Kaoru Abe for a few years and had a child with him. Tellingly, musical references dot these stories too: Coltrane and Eric Dolphy records play at a jazz bar, Sun Ra blares on a spaceship radio, a character describing their favorite tape as "the one with all the vile, ear-splitting tracks." Suzuki writes great twists which swiftly and believably alter impressions. They are often nihilistic, but not in a gleeful way. There is a void here, a blackness that eats away at moments that might approach tenderness in someone else's hands. Her characters can't stop trading one ill for another, on an endless march toward anxieties new and old. How is one supposed to live in such places, other planets or not? Suzuki committed suicide in 1986 but the pulsing nerve of her life persists in these bleak, electric stories.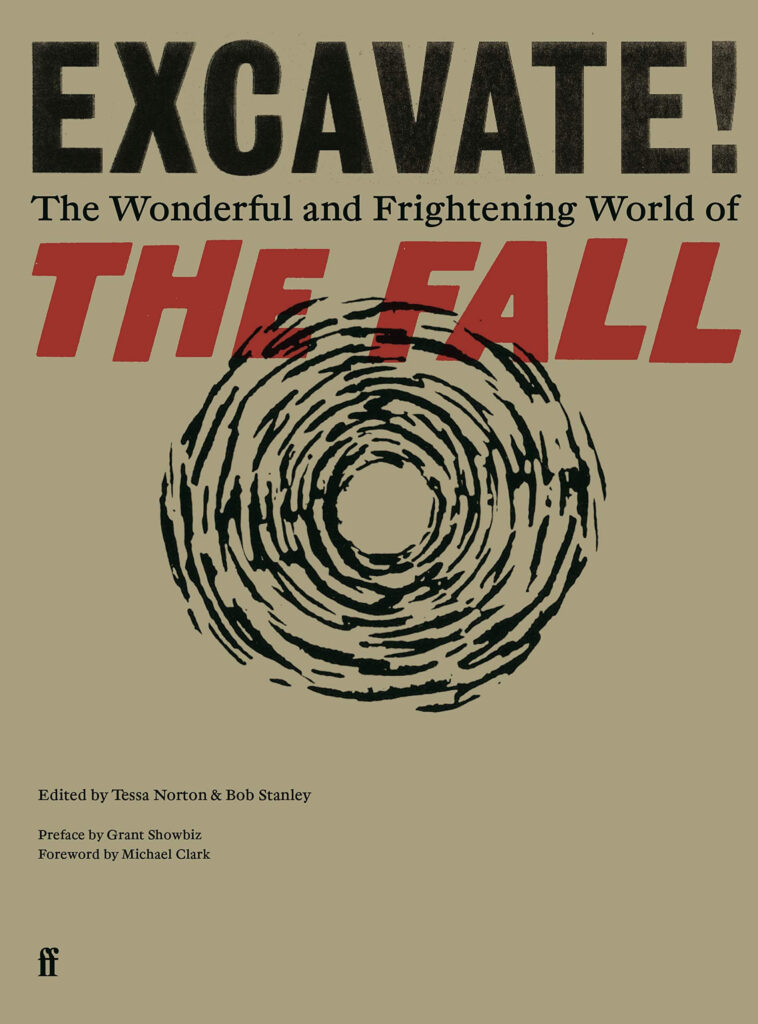 Excavate!: The Wonderful and Frightening World of The Fall, edited by Tessa Norton and Bob Stanley: "The world of the Fall is not just one of inky fingers thumbing through music weeklies, or of Peel Sessions, but of a dazzling city founded on speculative fiction, work ethics and northern architecture," write editors Tessa Norton and Bob Stanley in their introduction to the ultimate compendium to the British post punk-punk band, Excavate! The Wonderful and Frightening World of the Fall. Collecting hand-written notes, flyers, photos, zine pages, artwork, and interviews, the book forgoes a straight forward history or rock bio template in favor of presenting the full experience of the Fall over the course of its nearly 40 years—ever-mutating, "always different, always the same," to paraphrase John Peel—via artifacts and firsthand accounts and in-depth conversations. "The political implications and philosophical implications are clear: there is no world," the late Mark Fischer writes in his essay "Memorex for the Kraken. "What we call the world is a local-consensus hallucination, a shared dream." Excavate! offers a guide to that dizzying fantasy.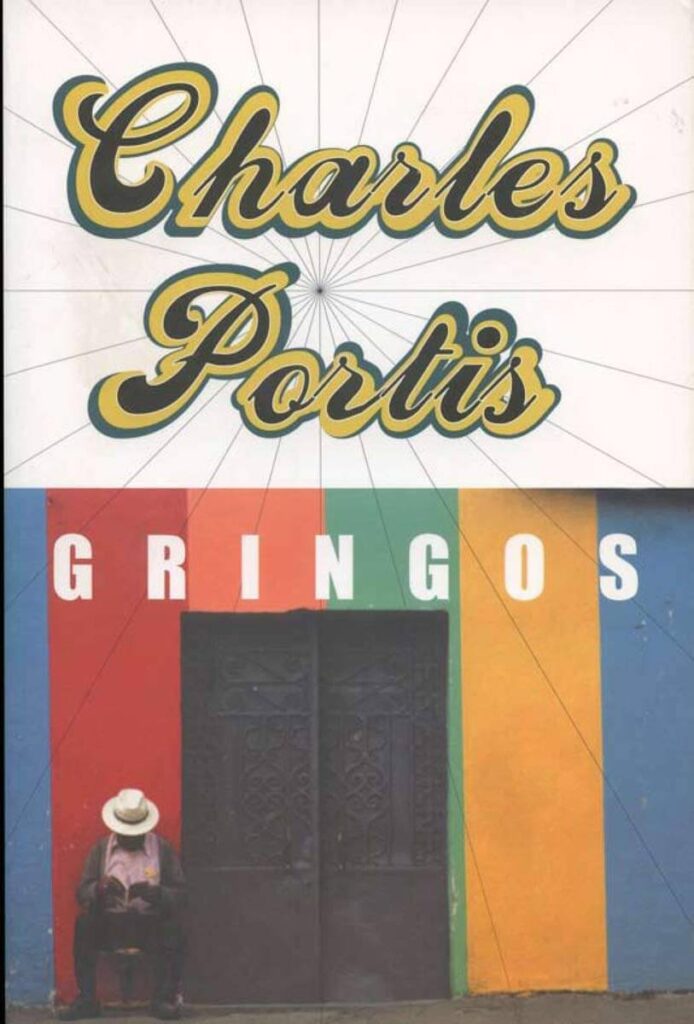 Gringos, Charles Portis: Perhaps best known for his 1968 novel (and its subsequent film adaptations), True Grit, Portis wrote four other equally witty, western-centric books before his death in early 2020. Here we highlight Gringos: the story of American expat Jimmy Burns and his exploits across the southern border in Mexico. An ex-marine, ex-(illegal)-antiques dealer with a bad knee, Burns spends much of his time idling in town with a who's who of malingerers and un savories. No maladroit himself, he's the man to see when "friends" find themselves in a bind. This unfortunate reliance leads us through Burns' primary quest into the jungle on a rescue mission, where he encounters everything from archaeologists wrongly excavating Mayan tombs to a roving band of hippie types searching for psychic truth to an odd couple's hopeless scouting for UFO proof. Portis writes Gringos through the intuitive and observant eyes of Burns, resulting often in chortle-inducing passages of skepticism and deadpan conclusions on humanity.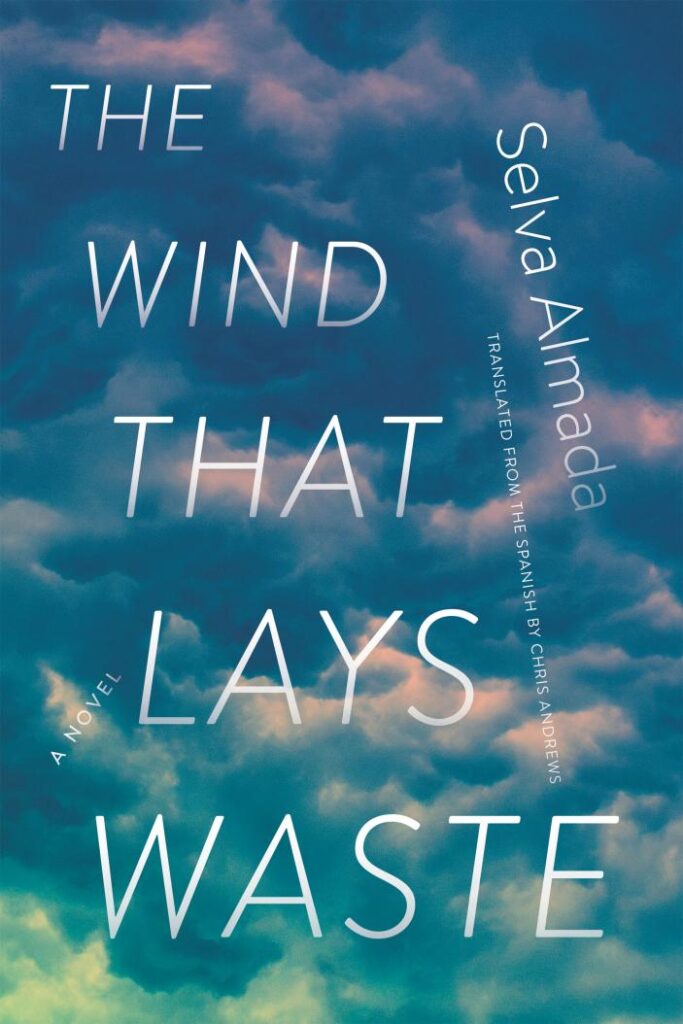 The Wind That Lays Waste, Selva Almada: Originally released in 2012, the Argentinian's debut novel received an English translated publication in 2019. The Wind That Lays Waste is the story of a reverend and his daughter proselytizing across rural Argentina when their car breaks down, leading them to seek help at the nearby home of mechanic Gringo Brauer. Brauer lives in relative country solitude, with only his dog and the young boy Tapioca as companions. The book takes place over one long day, and as Brauer works on the reverend's car, the two men traverse inevitable conflicting ideas and ideals between believer and naysayer. The reverend's daughter, Leni, is left to stew in her loathing of her father's cause, wishing to be anywhere else, as Tapioca continues to seek approval from Brauer while remaining cautiously curious of their interlopers. Almada's descriptive writing is direct and concise, her dialogue effective and real. What she packs into this slim volume lingers.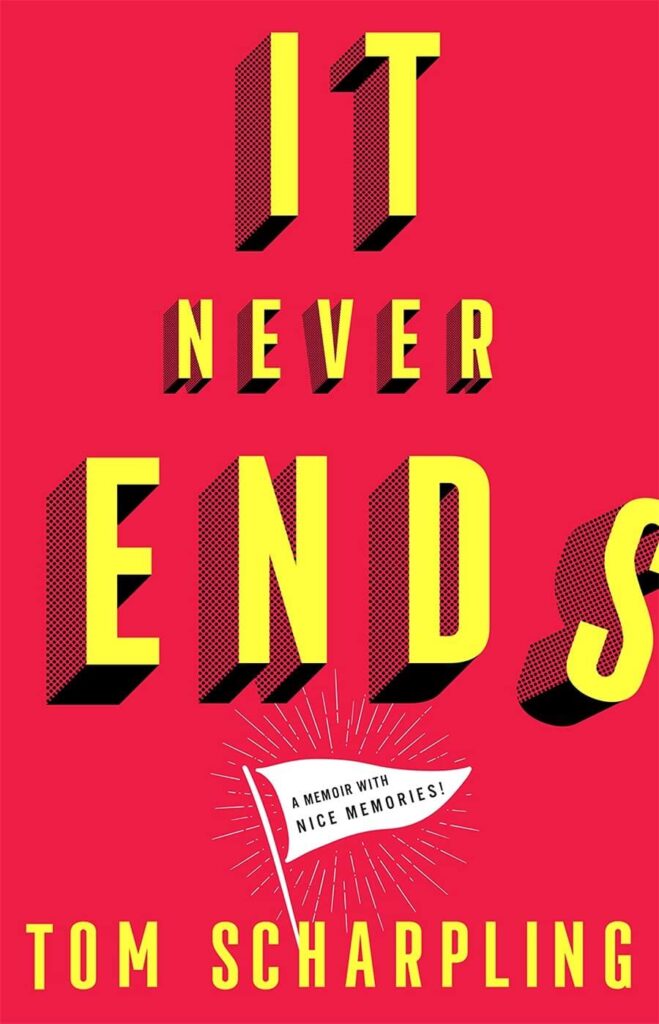 It Never Ends, Tom Scharpling: Spoiler alert: not all the memories included in this "memoir with nice memories" qualify as such. In his first book, out July 6th, Tom Scharpling of The Best Show unflinchingly opens up about, among other raw topics: his struggles with mental health, the traumas of electro-shock therapy, and a nearly fatal car accident the night of the 2016 presidential election. In chapter one, Scharpling lists out other potential titles he considered for the book—How I Stayed Alive When My Brain Was Trying to Kill Me is perhaps the most telling. All this makes clear the internal origin point of the awkward humanness that permeates Scharpling's comedy. And it is funny—riotously so, as Scharpling rips Billy Joel, auditions for the New Monkees, and recounts botched run-ins with Patti Smith and Adam Sandler. It's inspiring too, documenting his early days writing and producing a DIY fanzine, working his way into TV writing with Monk, and establishing a lifelong friendship and laff partnership with drummer Jon Wurster. Getting on the radio at New Jersey's WFMU helped Scharpling establish his voice, and his on-air style conveys across media—devoted listeners will be able to clearly "hear" him enunciating each line in their head. It Never Ends is the story of a blue collar guy pushing past self-doubt and learning to trust his creative instincts. Another spoiler: the book does end, but you'll wish it kept going.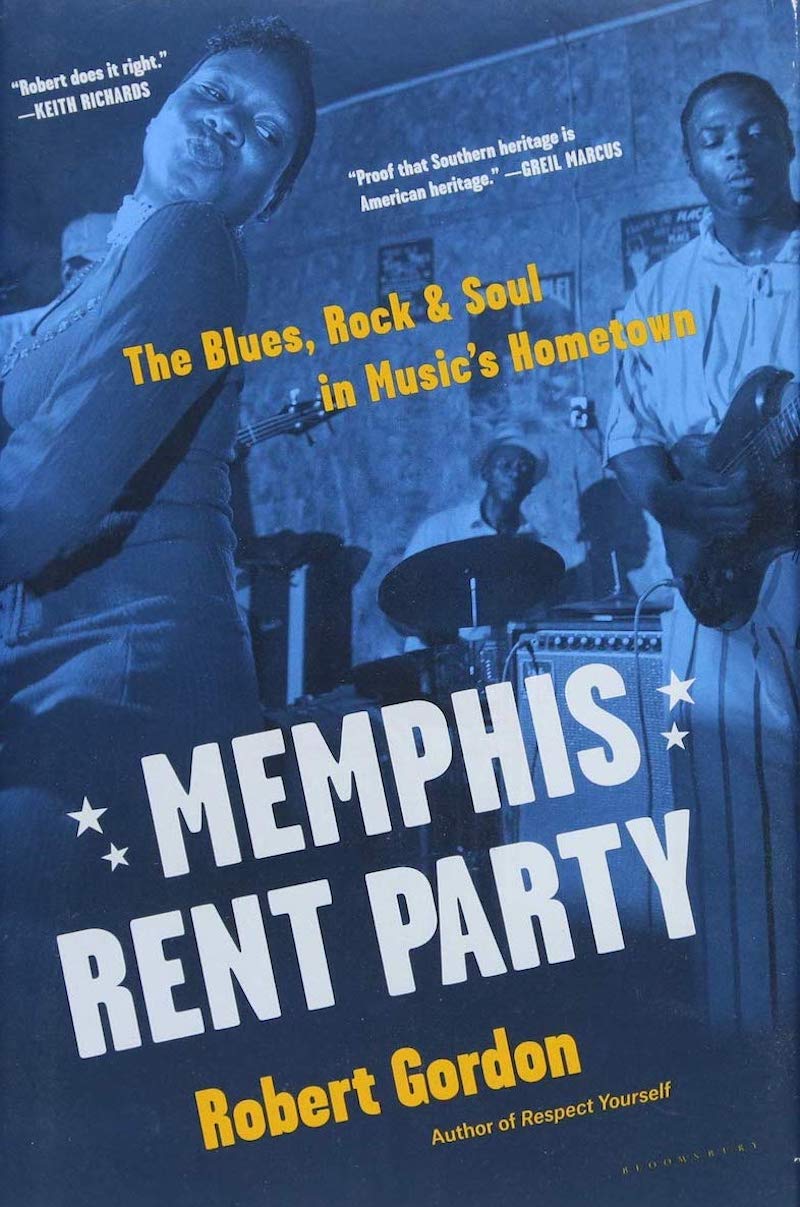 Memphis Rent Party, Robert Gordon: Sonic tales from the Bluff City. Published in 2018 (in conjunction with a companion soundtrack, courtesy of Fat Possum Records), Memphis-based writer/filmmaker Robert Gordon's Memphis Rent Party presents the music (and associated funky subculture) of his hometown over the course of 265 pages. A fly-on-the-wall collection of essays/interviews, the reader is treated to a candid look into the art and lives of those who have shaped both the city's local scene, and the music world writ large. From the famous to the obscure, expect appearances from Jim Dickinson, Junior Kimbrough, Alex Chilton, James Carr, Otha Turner, Tav Falco, Jeff Buckley, Jerry Lee Lewis and many more. Especially cool is the Digging Deeper for Different compendium, a further listening and reading index, tucked away at the book's tail end for those looking to continue the journey.
Keep reading. Aquarium Drunkard is powered by its patrons. Keep the servers humming and help us continue doing it by pledging your support via our Patreon page. For heads, by heads.