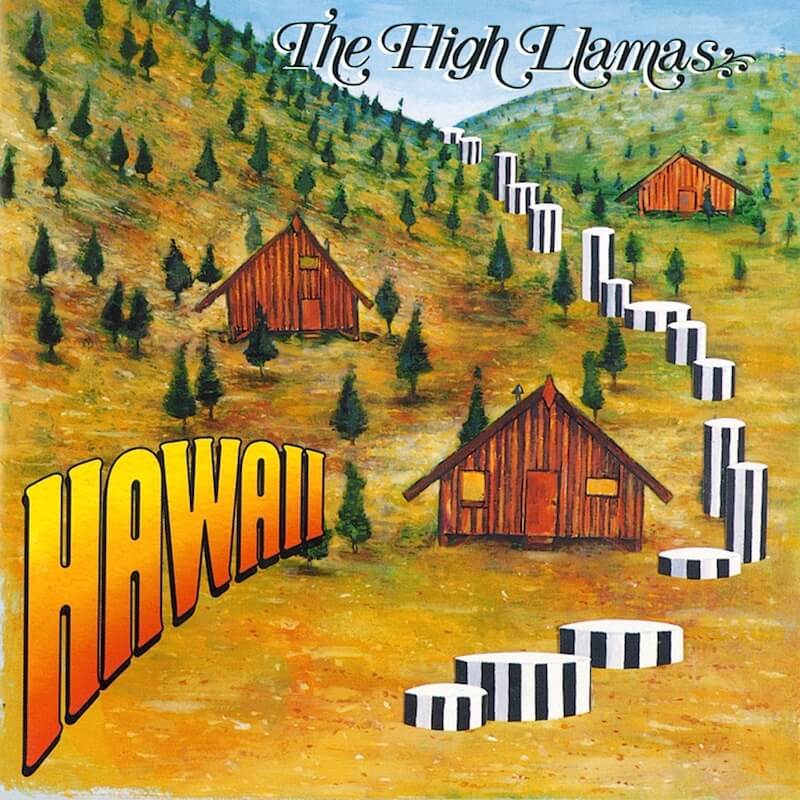 Now 25 years old, Hawaii shines as the masterpiece of Sean O'Hagan's avant-pop innovators, the High Llamas. Prior to finding a permanent home at Drag City, the group's early catalog had largely languished over the years, following an unfortunate copyrights acquisition which equated to very limited accessibility to the music. Long overdue, Hawaii, its predecessor Gideon Gaye, and the others have just landed across streaming platforms for the first time.
Loosely a concept album with themes of colonialism and early tourism (through an Anglo-Irish lens), the sounds of Hawaii were crafted with an arsenal of harpsichord, banjo, sleigh bells, string sections and myriad other instruments. The complex arrangements and production on songs like the lush, orchestral "Sparkle Up" sharply convey the spirit of lost West Coast studio works, nodding to the likes of Bacharach or the Pet Sounds/SMiLE sessions. Somewhat remarkably, the album and its limited American release even managed to reach the ears of Bruce Johnston and Brian Wilson. Johnston was so enamored by the record that meetings were held for a rejuvenated, O'Hagan-produced Beach Boys album in the nineties (a project that never came to fruition).
On the looping, vibraphone coda of "The Hot Revivalist", the signature Llamas sound is on full display at its most hypnotic. Over the LP's kaleidoscopic eighty minutes are an interconnected, winding chain of soundtrack-worthy interludes and fully realized chamber pop gems. Echoing influences drift as far as Mancini, bossa nova and Stockhausen – the latter's subtle electronic elements were expanded upon with the follow up Cold and Bouncy, and on O'Hagan's contributions with Stereolab. While the harmonies might be understated, consider the clever lyrical wordplay on tracks like "Theatreland", staying loyal to the overriding theme portraying facets of the early entertainment industry.
Perpetually just off the radar (O'Hagan himself speculated that perhaps the music was a little "too clever"), it's difficult not to recognize the influences ushered in by the Llamas, as well as then-contemporaries like Japan's Shibuya-kei movement and the Elephant 6 collective. The group drew inspiration from elements of the past when it was not fashionable, and simultaneously delivered original sounds that retrospectively seem very much ahead of their time. Highly recommended – hopefully in new physical formats in the near future. | m neeley
Only the good shit. Aquarium Drunkard is powered by our patrons. Keep the servers humming and help us continue doing it by pledging your support via our Patreon page. For heads, by heads.