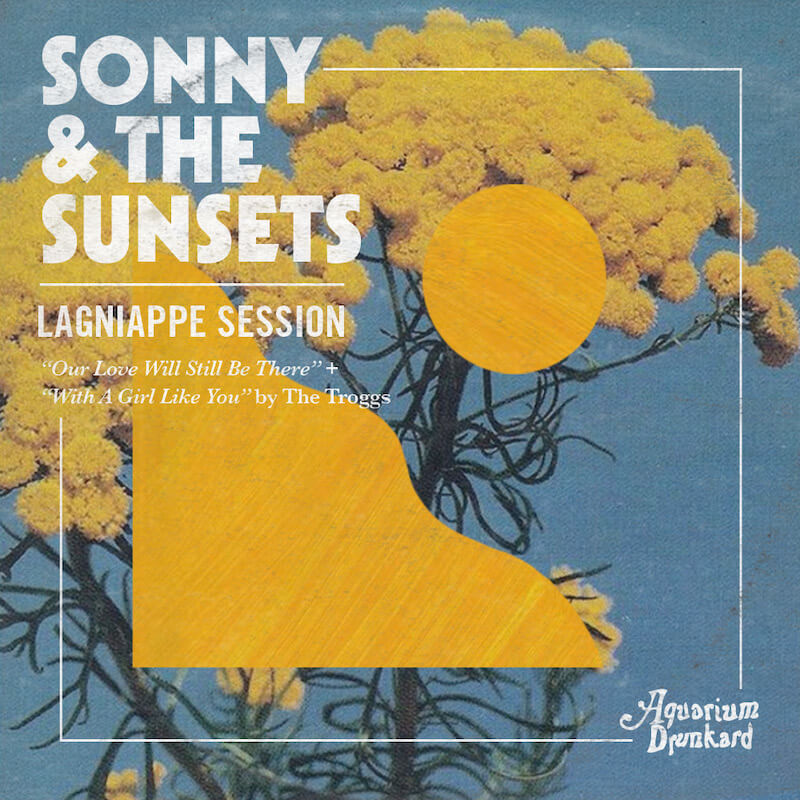 Lagniappe (la ·gniappe) noun 'lan-ˌyap,' — 1. An extra or unexpected gift or benefit. 2. Something given or obtained as a gratuity or bonus.
Following up their 2013 take on the VU and West Coast Pop Art Experimental Band, Sonny & The Sunsets return with their second Lagniappe Session, this time paying tribute to the mighty Troggs. Waxing on the band's longevity, Sonny attests "they always felt so mysterious, and now fifty years later they seem like unknown mystics from another time. It's the same feeling when you think about some old world mystic poet, Rasputin, or Rumi or something". Sonny on his choice of covers, below.
---
Sonny & The Sunsets :: Our Love Will Still Be There (The Troggs)
"Our Love Will Still Be There" is straight apocalyptic visioning, the end days, an after-the-complete-destruction-of-earth-and-humans love song. The Troggs give me spine tingly ancient seers energy. It's just a lovely post-punk type jam. Except it was ten years or so before punk so I think that makes it pre post-punk for the categorialists out there. Pre post-punk is an important genre, largely overlooked.

Sonny & The Sunsets :: With A Girl Like You (The Troggs)
"With A Girl Like You" is just one of my favorite songs ever, it's not too deep concept or anything. But in recording it we changed the ba ba ba's to doo doo doo's, and for a minute everybody in the studio felt kind of awkward, like we broke a skeleton at an architectural dig. It felt blasphemous, like we'd altered sacred text, but we just changed the ba ba ba's to doo doo doos! So, that song just feels kind of sacred–but, you know, sacred rules are made to be broken.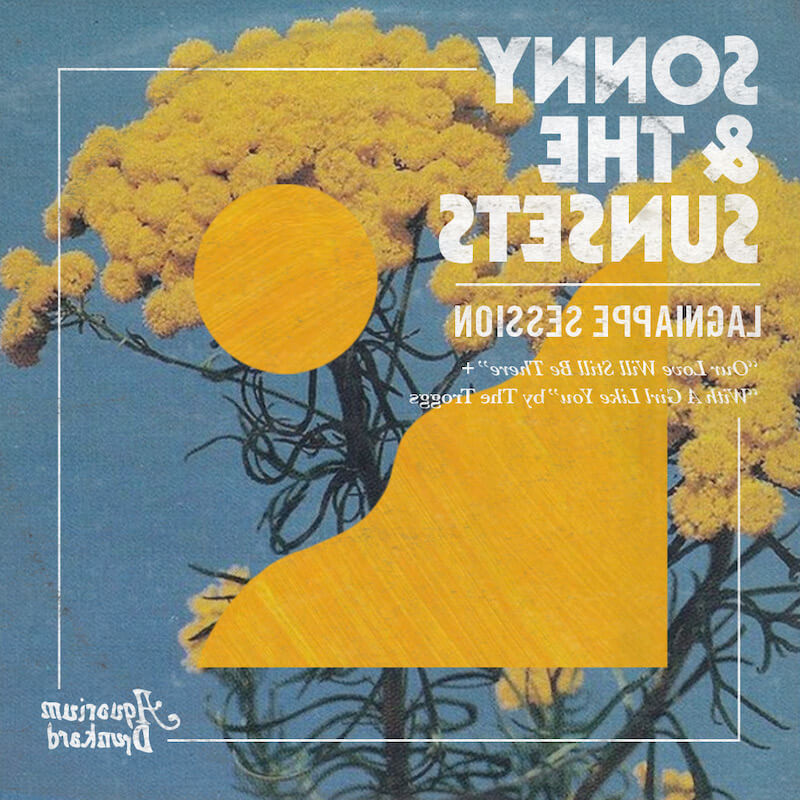 Lagniappe Sessions Archives / art d boudart / layout d norsen
For heads, by heads. Aquarium Drunkard is powered by its patrons. Keep the servers humming and help us continue doing it by pledging your support via our Patreon page.