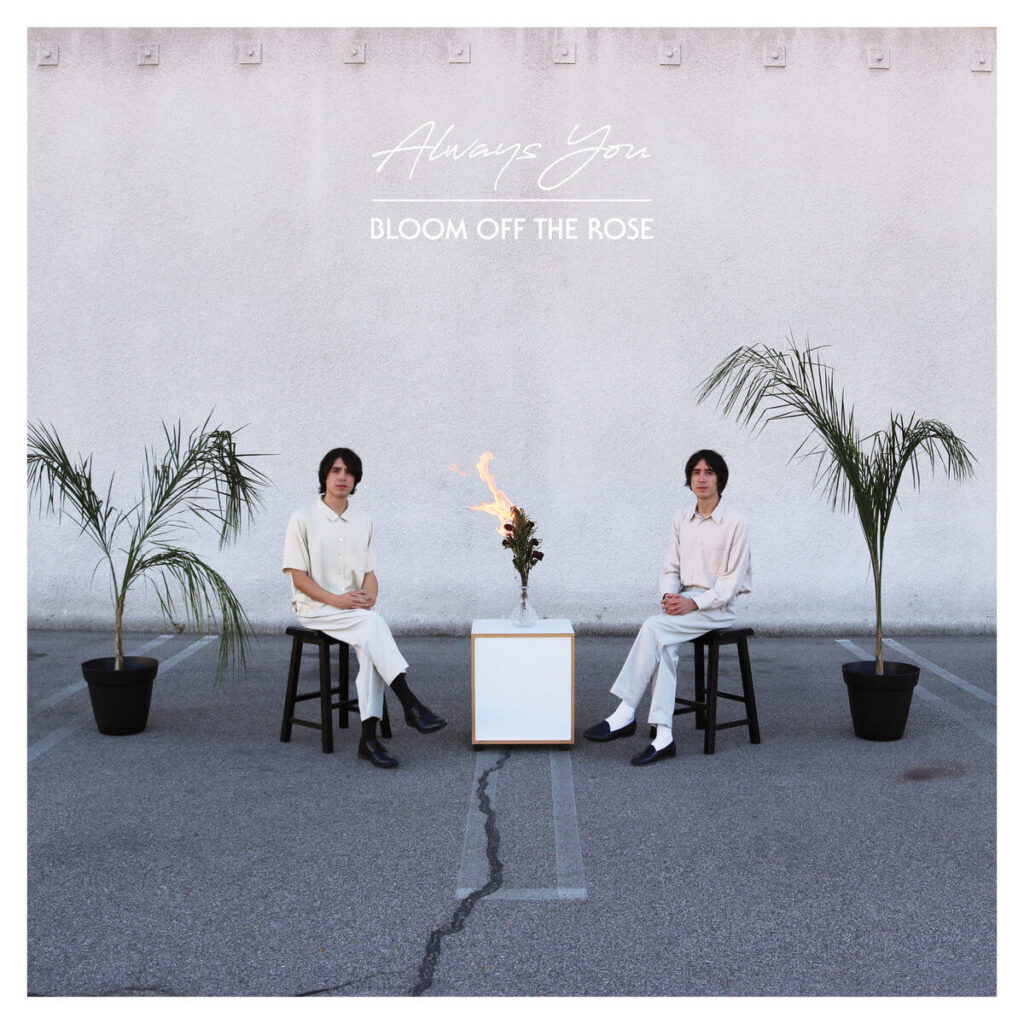 Twin brothers Anton and Christoph Hochheim have a lengthy musical resumé with bands including The Pains of Being Pure at Heart, Beach Fossils, and the raging Hit Bargain. On the sophomore album from their collaborative project Always You (formerly known as Ablebody), the debonair duo lean into their predilections for sophisti-pop. Prefab Sprout fans longing for their return will swoon for the elegant songcraft of Bloom Off The Rose.
With production assistance from pop joker Jerry Paper, "Have It Your Way" glides through a soft-focus arrangement of chiming synths and strutting sax breaks. It sounds tranquil on the surface, but the song describes the kind of difficult feelings bubbling below that can cause emotional ruptures if left unchecked. "The lyrics deal with guilt, shame and control, maybe of one's past (sexual and otherwise) that gets brought back to wreak havoc on a relationship, all through the guise of parental and religious shame," says Christoph. "It touches on co-dependency and the comforts as well as resentments that could bring."
The song's cinematic video by Saoli Nash depicts a series of ritualistic scenes evoking a séance that somehow involves recording a chicken. Using a metaphorical representation straight out of a '70s psychological horror film, the siblings attempt to contact a "spirit" (played by Bollywood actor Simran Jehani) that inhabits their home. "We wanted the video to be light-hearted and fun," explains Anton, "while touching on the heavier subjects of nostalgia, memory, failed love and the scars it leaves on our conscious and subconscious minds." | j locke
For heads, by heads. Aquarium Drunkard is powered by its patrons. Keep the servers humming and help us continue doing it by pledging your support via our Patreon page.