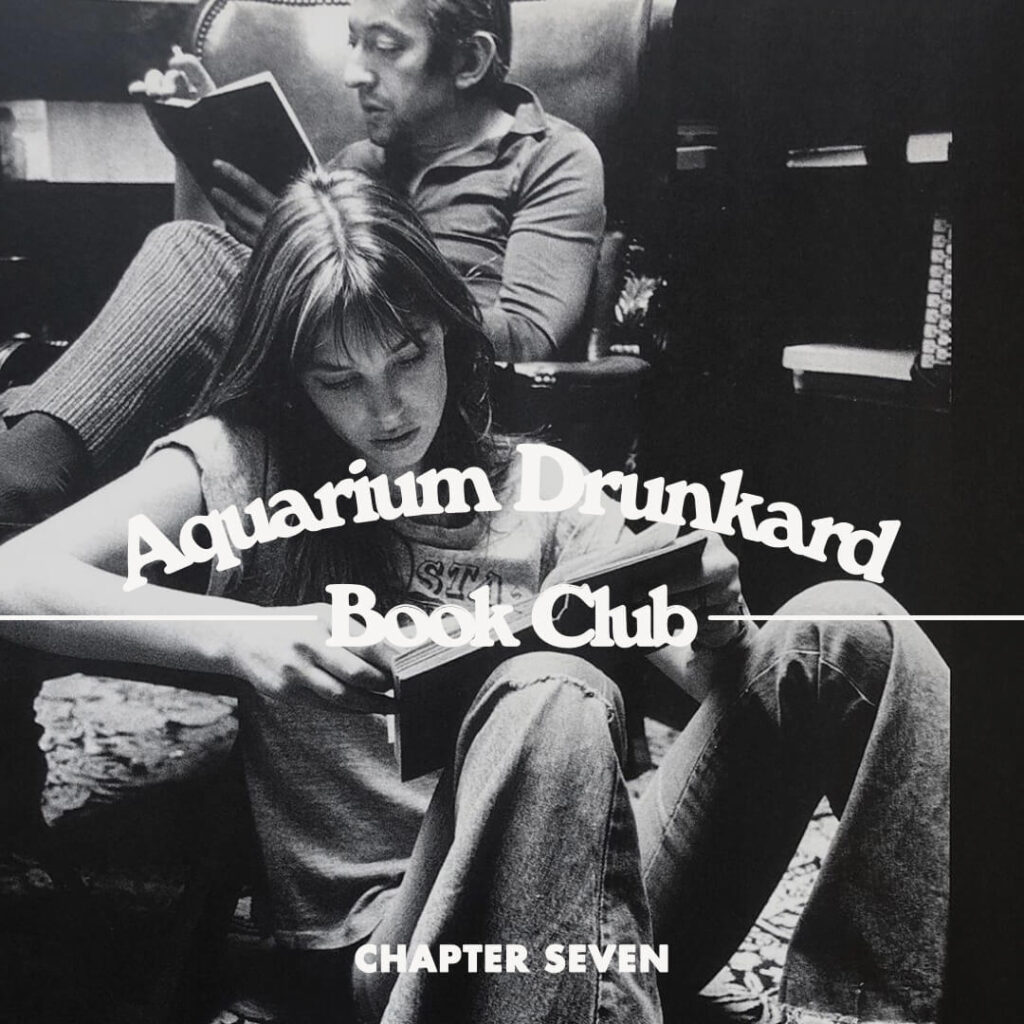 Welcome back to the stacks. It's Aquarium Drunkard's Book Club, our recurring column of recent (or not so recent) recommended reading. Your librarians this month are Tyler Wilcox, Daniel Burke, Roz Milner, and Jason P. Woodbury.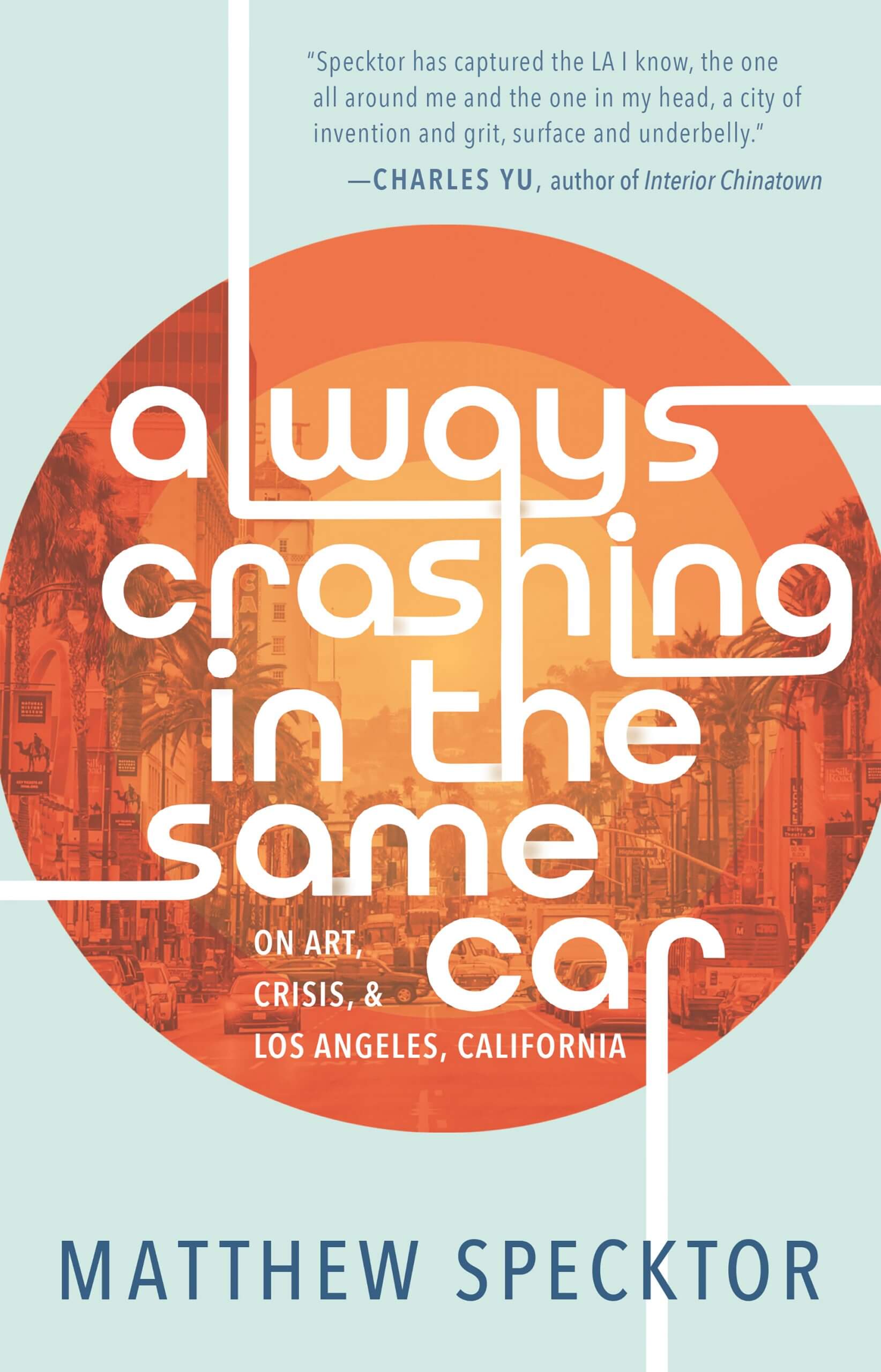 Always Crashing in the Same Car: On Art, Crisis, & Los Angeles, California, Matthew Specktor
A blend of absorbing autobiographical vignettes and incisive cultural deep dives, Matthew Specktor's Always Crashing in the Same Car paints a rich portrait of Los Angeles—a city that will certainly chew you up, but often forgets to spit you back out. Through meditations on well-known names (F. Scott Fitzgerald, Warren Zevon) and less-well-known names (Eleanor Perry, Carole Eastman), Specktor proves himself to be a masterful observer of the weird tragedies and creative blocks that regularly befall artists in L.A. Born and raised within the city's entertainment industry, he's an insider in the best sense of the term; he understands the heartbreak and loneliness that lurks beneath the shiny surfaces. When Specktor turns his focus back on himself, he's unflinching in depicting various failures, professional and personal. But Always Crashing never drifts into self-pity or naval gazing. Instead, Specktor writes, each of his book's chapters "might illuminate, in different ways, what it means to be a person: how to square one's desires, one's dreams and disappointments, with the act of being a citizen of the world."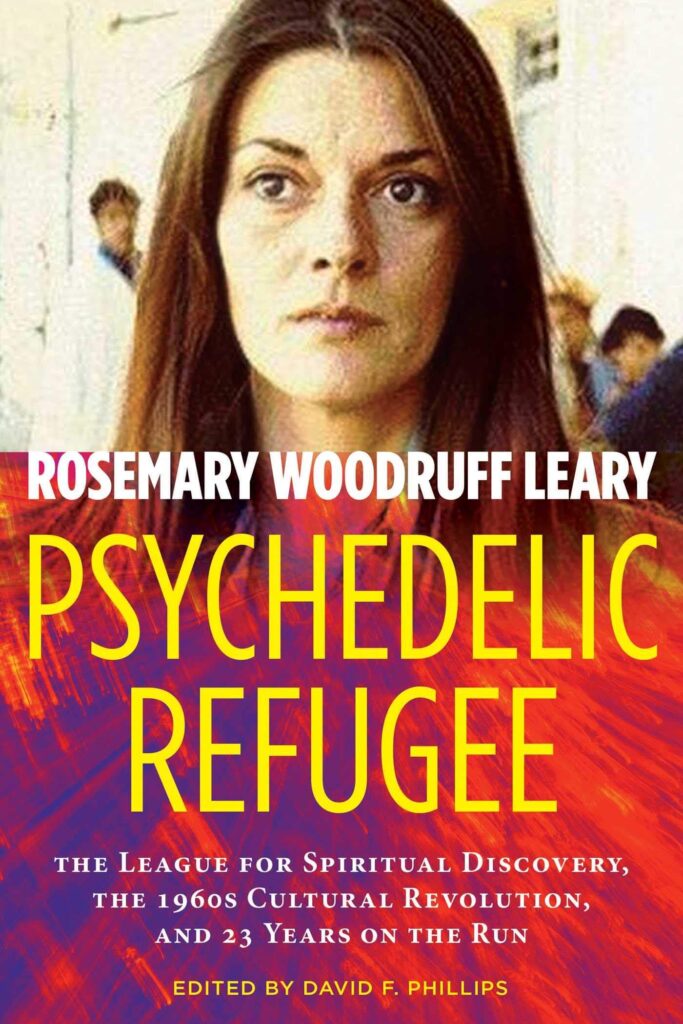 Psychedelic Refugee: The League for Spiritual Discovery, the 1960s Cultural Revolution, and 23 Years on the Run, Rosemary Leary
Rosemary Leary chaperoned the Millbrook commune with Ram Dass, tripped with Allen Ginsberg, and plotted with the Weather Underground to free her famous husband, Timothy Leary, from prison, only to be held captive in Algeria by the Black Panthers and the self-proclaimed High Priest of LSD's increasing megalomania. After escaping to Switzerland, Rosemary split and spent the next two decades on the run, sleeping with a passport under her pillow. She had good reason to be careful: Leary had turned state's evidence against the scene. But Rosemary Leary refused to rat, a sacrificial act that spared a number of people from prison, writes friend and artist Martina Hoffman in an introduction to Leary's posthumous memoirs, Psychedelic Refugee, published in March by Park Street Press. Leary, who died in 2002, didn't hold grudges, but she was a deft and wry observer and carefully attuned to the '60s casual misogyny. (The Weather Underground would only offer her a job as a secretary.) She was also a quiet but increasingly wary witness to Leary's guru-ificiation, as he grew obsessed with adulation. "I felt it was no longer possible to distinguish who was on my side," Leary writes, "to know who were the madmen and who were the saints. Perhaps there were only madmen."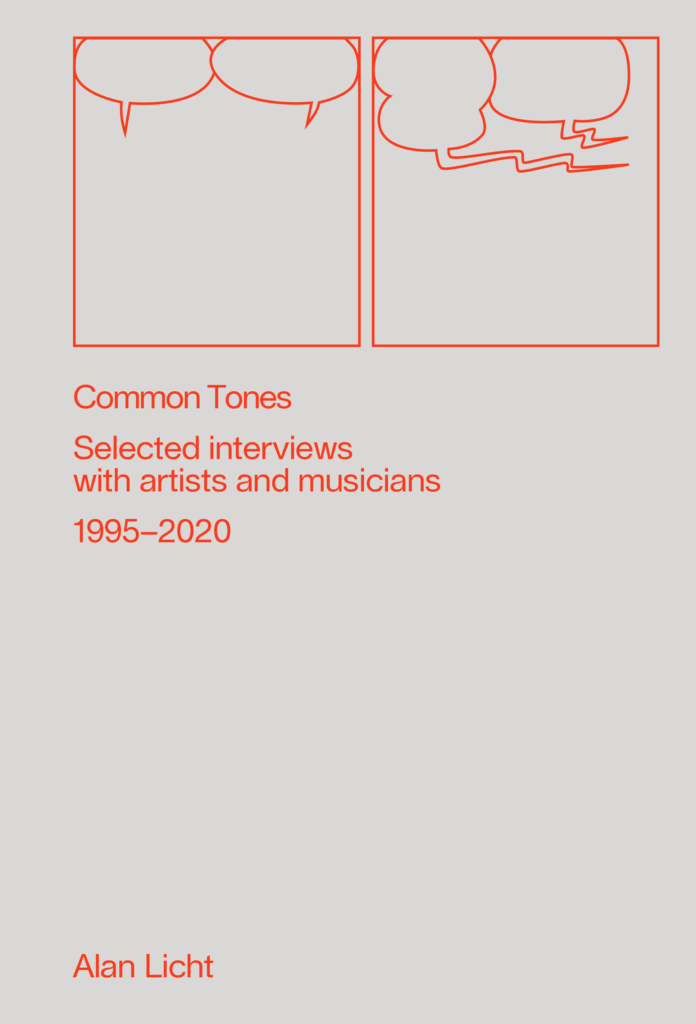 Common Tones: Selected interviews with artists and musicians, 1995-2020, Alan Licht
"This guy is very, very, very knowledgeable, more knowledgeable than almost any one of those guys, by light years," Lou Reed exclaims to his publicist at the end of a fascinating interview with Alan Licht. "I can't think of many people who'd even know what he's talking about." High praise from a guy who did not often (ever?) enjoy speaking with journalists. But that's a common thread running through Common Tones, a hefty, immensely enjoyable new collection from Blank Forms: artists ranging from Milford Graves to Matthew Barney, from Rudy Wurlitzer to ANOHNI, seem to love talking with Licht. Alan's status as a musician as well as a writer may have something to do with it—some of his subjects here are collaborators as well. His encyclopedic knowledge of virtually all realms of underground culture helps, too, of course. But Licht's primary strength is as a thoughtful conversationalist, casually leading his interviewees in unexpected directions and flowing naturally from topic to topic. As a result, the 600-page Common Tones flies by, each Q&A packed with valuable revelations and reminiscences from some of the most fascinating creative minds of the past 60 years.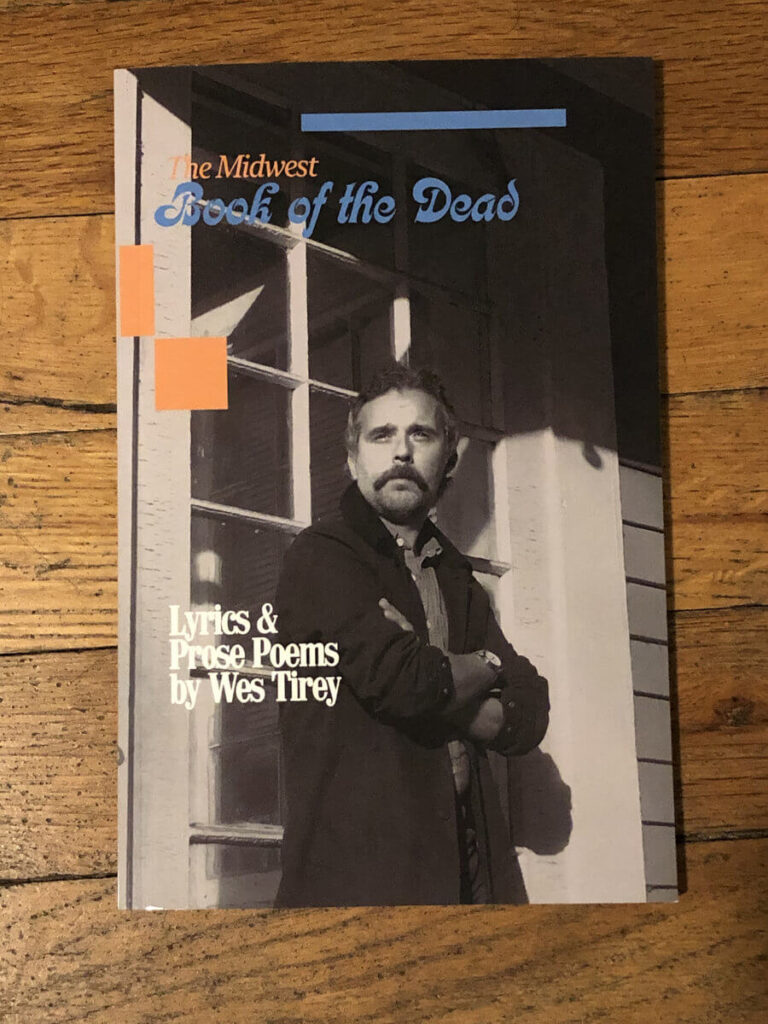 The Midwest Book of the Dead: Lyrics and Prose Poems, Wes Tirey
This slim but mighty chapbook accompanies Asheville songwriter Wes Tirey's haunting album of the same name. Many lyrics fail to manage much power removed from their rhythmic and melodic context, but Tirey's sit beautifully on the page, juxtaposing the middle American signifiers (Coca Cola, Camel lights) with moments of bracing transcendence. Tirey's songs are worn in but retain their mystery. His prose poems—intro'd here by a passage from proto-beat Kenneth Patchen—expand that duality out beyond the confines of verse. Whether rhapsodizing the bluesman-like qualities of Ohio MLB pitcher Cy Young, who "would have cursed God in his sleep but praised him in his song—singing with a sad Ohio drawl," feasting on St. James Day, or remembering the late Harry Dean Stanton, whose body and mind "stretched from Texas to Jerusalem," Tirey paints vivid murals on the back of gas stations and scarcely populated grocery stores, finding honor among the righteous and thieves alike.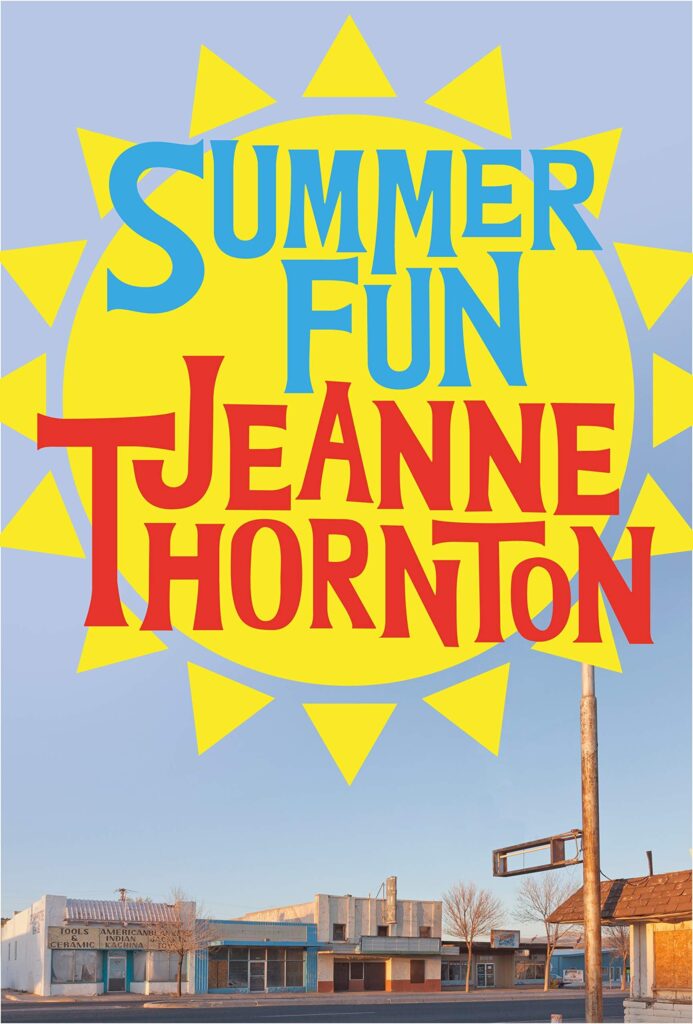 Summer Fun, Jeanne Thornton
A story of a fictional California pop band called The Get Happies, Jeanne Thornton's novel Summer Fun is a compelling portrait of fandom, trans identity, and the sheer power of music. Told as a series of letters from Gala, a Happies superfan and trans woman living in Truth or Consequences, New Mexico, to B—-, the mysterious, vanished leader of the band, Summer Fun follows the highs and lows of the group as told by Gala, whose encyclopedic knowledge of the band is bolstered by conjecture and rumor. Her letters get into B—-'s head and their complex emotions as they work on music. Meanwhile, Gala shares details of her life: attempts to summon the band from an altar in her trailer, a dead-end job at a hot springs, and Caroline, a rich-kid indie filmmaker who has ties to Mona Slinks, B—-'s vanished ex-wife and one-time muse. The rough outline might seem familiar at first glance for classic rock nerds, but Thornton twists and turns it as B— 's life enters a downward spiral and Gala's anxieties run out of control. Between chaotic recording sessions and manic episodes, B—- uses music to keep their demons at bay, pounding away at a piano all by their lonesome as they struggle through life. As the book progresses, one gets to see exactly why Gala identifies so much with this music. Her fandom is almost scary; it's not hard to see why she has so few friends and they mostly keep her at arms-length. But her anxieties, struggles, and unwavering devotion to music draw the reader in. The only drawback: you can't hear for yourself how their hit single "Psychic Attraction" sounds.
Aquarium Drunkard is powered by its patrons. Keep the servers humming and help us continue doing it by pledging your support via our Patreon page. For Heads, by heads.