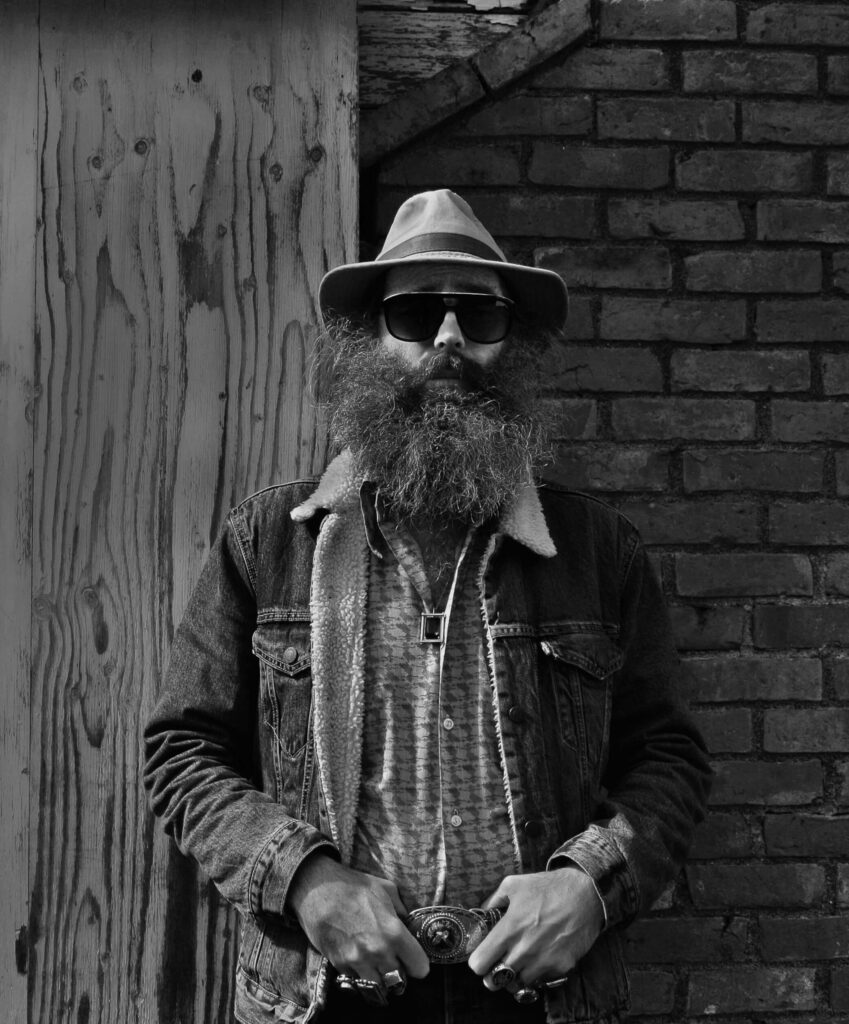 Diversions, a recurring feature on Aquarium Drunkard, catches up with our favorite artists as they wax on subjects other than recording and performing.
Ethan Miller says he intends his long-running rock & roll band Howlin Rain's forthcoming sixth album The Dharma Wheel, out October 8 on Silver Current Records, to offer a lens through which the listener can explore "big, fundamental concepts about our existence right down to the grease that rolls down the arm of a pulp novel killer as he eats a gas station hot dog in an old Dodge in an alleyway." As a creator, Miller has long brought a vividly literary sensibility to his projects, and The Dharma Wheel finds him reflecting on the mutated contours of the West Coast over triumphant boogies and rockers that call to mind prime AOR radio—all resplendent guitars and flooding waves of Hammond—but hint, out on the edges of the sound, at the fried wonkiness of Miller's previous band of psychedelic warriors, Comets on Fire. For his installment of Diversions, Miller shares a set of writers, musicians, and filmmakers whose work informed the expansive world of The Dharma Wheel.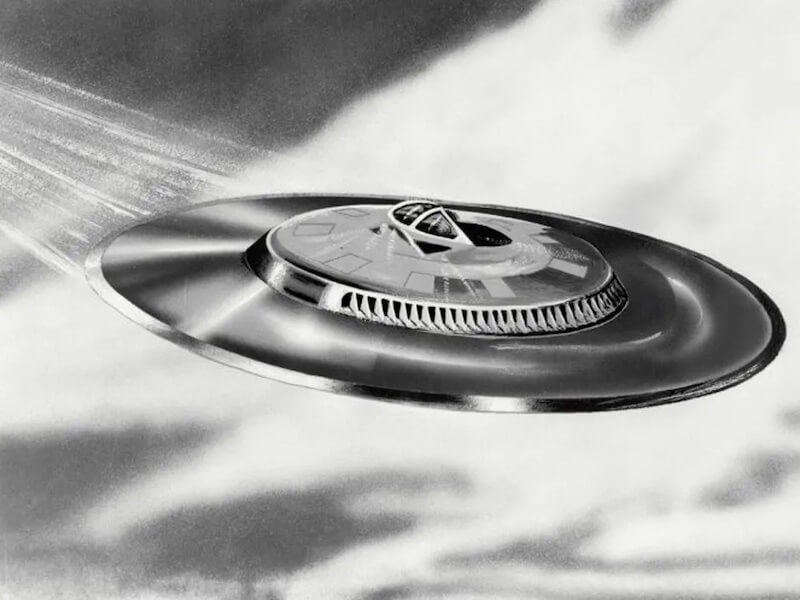 Homesick For Another World, Ottessa Moshfegh: In 2019-2020 most critics and book nuts were still talking about My Year of Rest and Relaxation, a book about a young, nihilistic, acerbic woman in NYC at the dawn of the new millennium who attempts to sleep (or perhaps more accurately black out and remain that way just this side of death from a constant cocktail of pharmaceuticals) for an entire year.
MYORAR is a killer book in its own right, and, like Didion or Renata Adler, it manages to capture the air conditioned chill of that place where marrow-deep sorrow meets bone-emptiness, and Moshfegh saddles it on the blackest kind of fetish plus gallows humor. A pretty rich triplicate-meds cocktail to say the least!
But my wife suggested I start with Homesick for Another World, her book of short stories, and it. fucking. floored. me. The dust jacket quote on the back suggests the book will "scorch you like a blowtorch," and despite sounding like the hype line from an 80's action-exploitation flick, yeah, that's about right and then some.
The characters of Homesick are so deeply lonely and estranged from broader connection to their own life and others, and yet they continue on, pushing the stories on in a page-turning momentum, entering into one fantastically transgressive act or event after another, propelled by obsession or whim, and in their hollowness they burn and leave us with the highly unsettling, thorny joy of reading their grey embers and small ashes like tea leaves.
Some artists hit a moment where they are laying it down with so much goddamn authority and vision and x-ray ability that they make it look easy. Even the way the little black letters look on the page when you squint your eyes and can't make out the words anymore, that you might try tracing the tiny skyline of their silhouettes in attempt at imitation and still feel it hum with the mystery and command of her prose. Masterful storytelling here.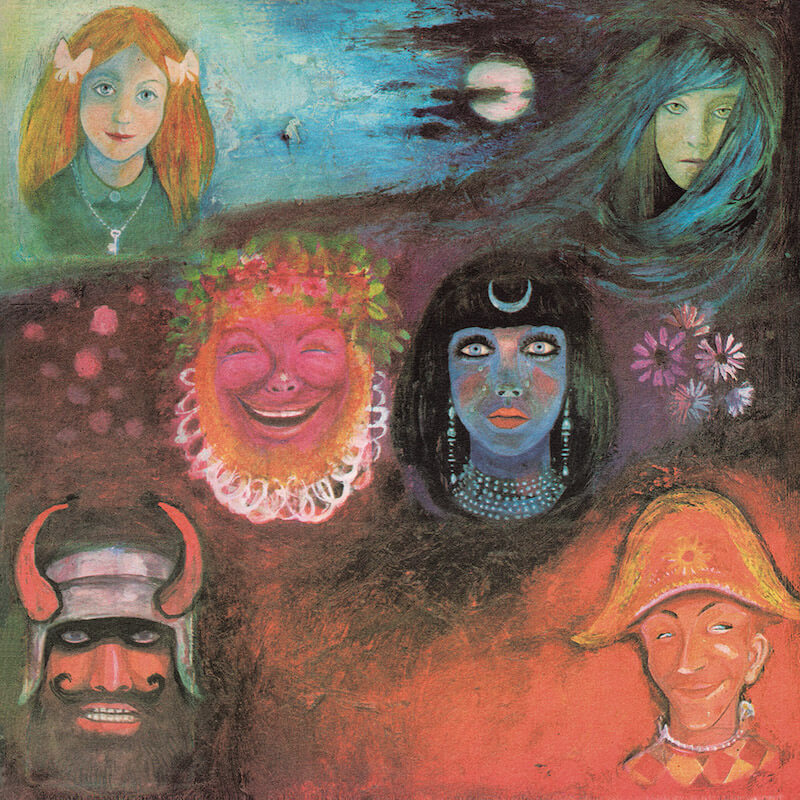 The World of… King Crimson: Believe it or not I'd made it all these decades as a fan of prog and experimental rock and never gone deep on King Crimson's catalog. I knew it was waiting out there for me, and I had many of the records in my collection even. I loved Robert Fripp's work with Eno and beyond, but sometimes when I know there's a big picture/ long range journey to be had I just save things up, for decades even. I did the same with Dylan's catalog between '67 and the mid '80s until a few years ago. And then one day I just dive so far in, hopelessly deep, absorbed completely by the world, investigating every crevice and spec of sand. What I found inside the world of King Crimson, beside the often stark, dark, adventurous and poignantly challenging beauty of the music itself was an incredible, multi-decade blue print of constant band regeneration that Fripp had developed as leader and caretaker of the rotating group. 
Fripp had filled the band so full of talent until it ran over or exploded back into nothing so many times, even the KC historians have lost count. And yet, King Crimson is so vital and daring and new at each point of regeneration all through the decades, and here they are, still out there pushing the margin, a monolith in heavy, experimental rock music. Yet the thing that casts such a long shadow is a kind of "spirit" of the band, something intangible that Fripp carefully nurtured to life in each carnation and saved from death in each demise. And as time went on he began to recognize his role as caretaker and focus more and more on how to harness the talent around him, let it be what it was in its own individuality and yet figure out where, how and when the sum of its parts would and could express the spirit of King Crimson most effectively. 
In the context of Howlin Rain this sounded very familiar to me, or at least where I found myself 17 years in, and there weren't very many places I'd seen the model used over a near life-long career like Fripp's. Now, I'm not as far down the road as Fripp but I'm far enough along with Howlin Rain to know that the group functions in the most interesting way when I'm engaged in that Fripp-kind of caretaking, walking the line between writing, but not writing too much, and directing, but only enough to be turned in the right direction and know the band itself is breathing as a single beast and now out of the hands of the leader.
With The Dharma Wheel band, King Crimson was something we all found fairly equally enamoring, and I think for different reasons and different kinds of appeal. It was a big station we all stopped at out on the cosmic music highway and each bought something different from the shop.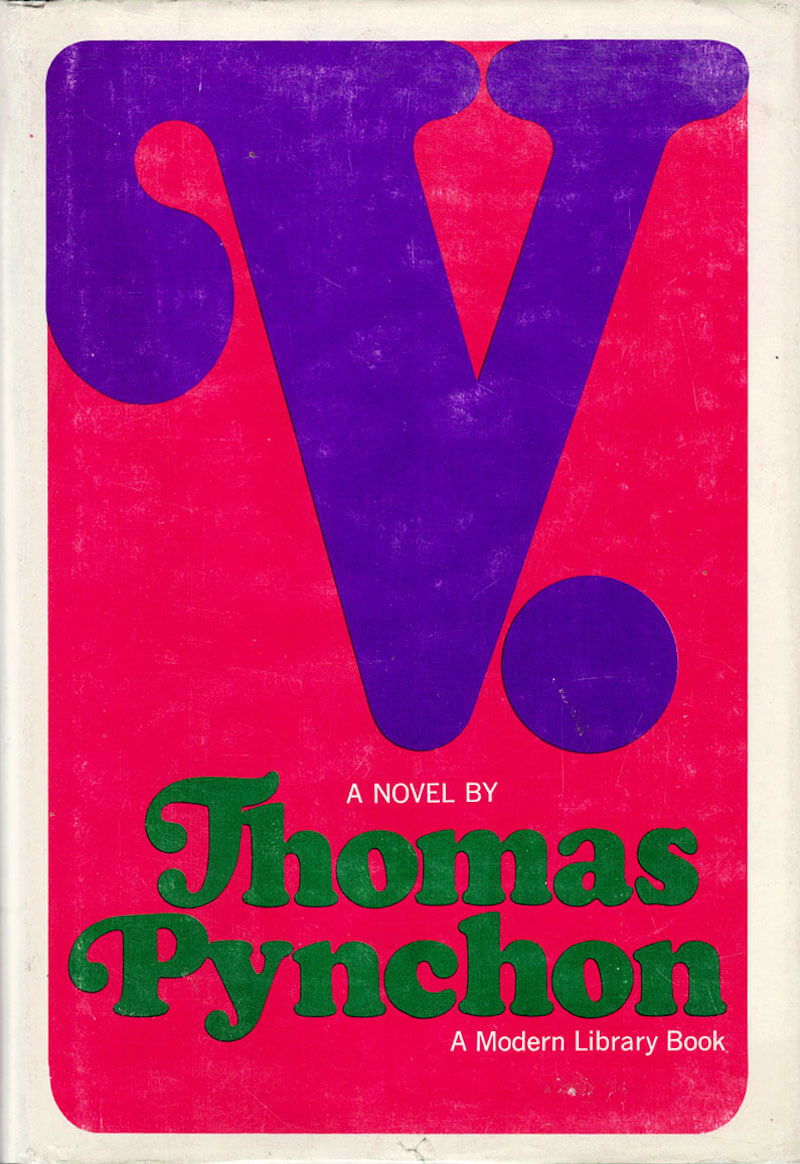 V, Thomas Pynchon: Since I first read it about ten years ago, I always thought of V as a lesser book by Pynchon, his first novel and one that I would recommend only if you've read about 4 or 5 of his others first and can't get enough. 
In his first attempts at something big, it's not quite all there. But there are elements and ideas and Pynchon trademarks (by trademarks I mean time machines hidden in mid-sentence, worm holes and thought transmogrifiers) that are as resonant as anything he's done. Certain elements of the book are more memorable and resonant to me than anything else he's done. So, in other words, Pynchon's lesser work is difficult and paradoxical because it's also one of his most resonant and memorable. Typical Pynchon bedevilment!
I love the character of V, the character to whom the title of the book refers, and I inserted her into the song Dharma Wheel to play the kind of role for my soldier that she does in Pynchon's book for his narrative; that is, ambiguous but propulsive to the story— is she muse? God? A ghost? A shapeshifter weaving in and out of a history where linear time doesn't exist? A literary mechanism bumped and tumbled from the author's creative subconscious into a half-state of tangible being within the narrative? What a beautiful character in all her translucence of being and location and one that is never far from my mind when I think of beloved literary wraiths.
Apropos of nothing to do with The Dharma Wheel, the multi-page scene where Pynchon takes us literally inside of Esther's nose job operation is one of the most riveting, horrifying and grotesquely comical extended scenes in literary history.
Jeez, I guess this book is kinda brilliant, and first published in 1963. If this wasn't strictly the first work of postmodern literature, the world damn sure knew postmodernism had arrived when this tome hit the shelf.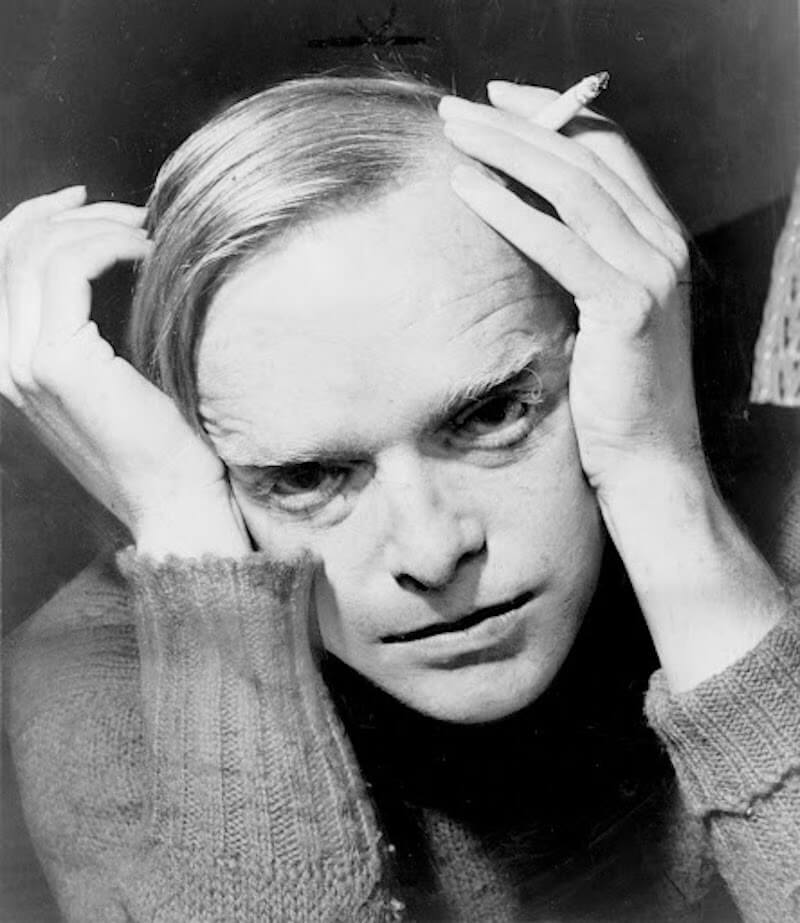 In Cold Blood, Truman Capote: I hadn't read this book since I was in my early 20s and it was a work I'd been meaning to revisit… for decades really. The stark silver gelatin landscapes, the Normal Rockwell interior worlds, the killers; aimless losers, victims in their own right, wandering into mayhem and murder with a bored shrug of their hard, tobacco stained shoulders.
What a rich, irresistible, shocking and unholy blend. They say the doors of small-town, picket-fence America slammed shut and bolted from the publication of this book ever-onward. Capote shook the pillars of American literature, American consciousness and American culture with these pages in a way that has never stopped shaking. The book feels ageless but for the now alien portrait of a clean, naive, white, Christian, heartland Eden that Capote shatters forever with a few yards of rope, a hunting knife and a shotgun.
America's obsession with violent news, true crime, the relentless voyeurs' view into the wildest, darkest actions of our fellow humans, all seems to trace back to this big bang. But unlike the cheap and nasty presentation of the misfortunes and horrors that our news and entertainment is made up of today, In Cold Blood is a thing of deep substance and skill and intention, and perhaps most defiantly to the inertia of its subject's actions: empathy.
Capote delivered a lean, tight and perfectly delivered masterpiece that has woven vine-like into the veins of American consciousness and culture in the five and a half decades since it hit the shelf and rocked the world.
Two killers like the ones Capote portrays inhabit the song Under the Wheels in The Dharma Wheel and a sister song called Kansas (that isn't on The Dharma Wheel but was written and recorded at the same time.) I placed these prowlers down into the world of The Dharma Wheel to lurk and stalk, often rather blatantly, and not in a sort of romanticized predation but the sort of blunt, inevitable-feeling brutality of the disenfranchised American male. Having driven down to Florida from some untold previous crimes, they shoot stray dogs in alleyways from the window of their Dodge car, they kill a boy picking oranges in an orchard at a distance with a hunting rifle, and are reborn each day in a sort of fountain of youth of brutality, a well-spring of "American violence."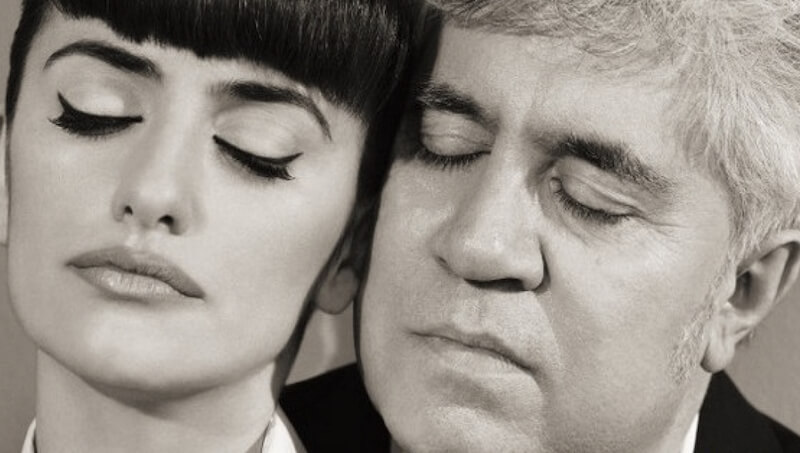 The Cinema of Pedro Almodovar: Whenever we need a big shot of ultra-life around our house, it's Pedro Almodovar cinema time. Matador, Kika, Women on the Verge, Volver, The Skin I Live In—too many greats to list here, and what a consistent, massive, and incredibly distinctive oeuvre. Almodovar is always playing with genre, affectionately and with abandon; neo-pulp, melodrama, pop, horror, Giallo, arthouse, sex romp—and yet his filmography is a genre completely unto itself. 
He has perfected the flow of small, chance adventures and twists of life and fate mixed with chaos and hysteria, ultra-vivid colors, extreme (to the point of satirical) violence—the pathology and humor so richly spread on to sweeten each bite. Within moments of the lights going down and the flicker of the projector coming to life, you know you are in Almodovar's world. 
Almodovar's characters are often propelled, from one comic, violent, sexually (over the top) burst of human interaction to the next. They never really seem to overcome or outsmart their own wildest impulses and compulsions, they just sort of get lifted up by the explosion, like a Looney Tunes character gets shot into the sky and held aloft above the earth by Old Faithful; flailing, gloriously, outrageously suspended in violent, comedic action and a kind of twisted, helpless triumph over gravity. 
Exquisite inspiration for psychedelic, melted-genre storytelling.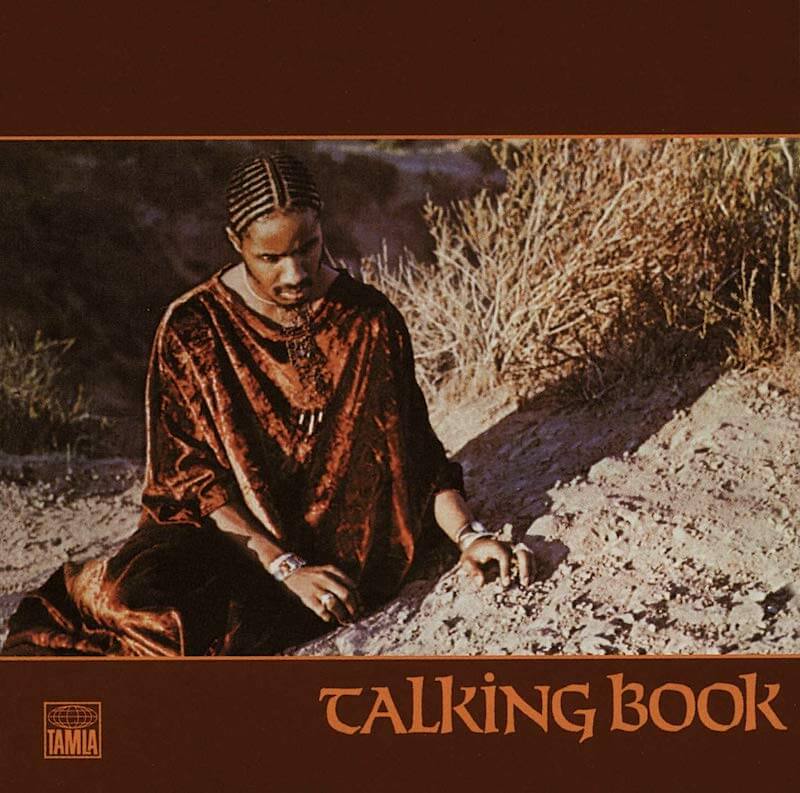 Talking Book by Stevie Wonder: Some of the most fun I had during the making of The Dharma Wheel was the keyboard overdub sessions at Palomino Studios in Los Angeles with Adam MacDougall. Adam mostly did improvised passes through a song on different keyboards and then I edited the variety of takes into a final take later. Watching him working off the cuff first hand, especially with the Mini-Moog was a real joy, as was pouring through the takes later, each one unique in melody and feel. 
I'd been listening to a lot of funky jams throughout the time we were making The Dharma Wheel, but the Adam sessions got me really obsessing over funky jams with funky synth combo. Those sessions and an email conversation with Bill Orcutt about our mutual love and awe of '70s Stevie Wonder landed me squarely locked back into a Talking Book obsession for a good 6 months. In his '70s peak, Stevie was a creative tidal wave, breaking, flooding, receding, swelling, breaking and flooding over and over, record after record. And most suitably to my lust for funky synth; the albums were pioneering and perfectly saturated in the use of modular synth.  
What a joy to experience the work of a genius in full bloom, and not just baffling, cold, extra-human accomplishment that sort of stumps you in awe, but the deepest level of creativity, control and expansion of artistic form and the real human expression of love and joy through an art medium. '70s prime Stevie expanded what human expression could be. Period. That's some crazy music, not just good jams. But yeah, also, such infinitely good jams. 
Only The Good Shit. Aquarium Drunkard is powered by our patrons. Keep the servers humming and help us continue doing it by pledging your support via our Patreon page. .