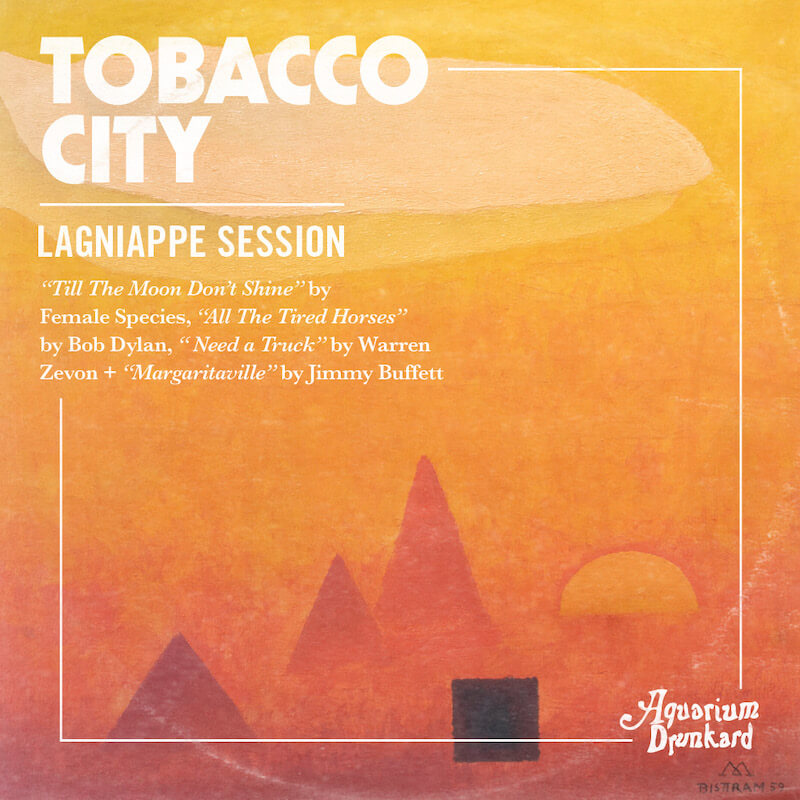 Lagniappe (la ·gniappe) noun 'lan-ˌyap,' — 1. An extra or unexpected gift or benefit. 2. Something given or obtained as a gratuity or bonus.
Chicago's Tobacco City first hit our radar a couple years back via "Blue Raspberry" b/w "Never on My Mind," two languishing and incandescent country ballads. The band returns this week with their debut full-length, Tobacco City, USA. Released on Scissor Tail Records, it places those two early gems at home on a confident collection of eight tunes that ably lean into traditional country blues and honky-tonk shuffles. Heavily perfumed in a lingering tang of draft beer, empty barstools, and lonesome jukebox phantasms, it's a sincere, self-assured debut.
For their debut Lagniappe Session, the band emits several shades of their distinct musical palette, including the wayward, burnt-out sardonicism of Warren Zevon, the AM country sheen of Female Species, the mysterious pastoralism of early 70s Dylan, and the imbibed care-free state of mind we call Jimmy Buffett. TC's Chris Coleslaw, Eliza Weber, and Lexi Goddard on their selections, below.
---
Tobacco City :: Till The Moon Don't Shine (Female Species)
Rob from Numero Group sent me this song saying he thought I might dig it, and he really hit the nail on the head. I played it on repeat for a while and realized Lexi and I had to sing it. Lexi snapped on this take – it makes me cry. The song is pretty simple and predictable, and the lyrics are all clichés, but it's so moody and evocative and tugs your heartstrings in this really powerful way. (EW)
Tobacco City :: All The Tired Horses (Bob Dylan)
The very first record I ever bought was Self Portrait. It cost 25 cents at a garage sale. Someone had pulled tape off of the cover and it was totally destroyed so I didn't actually see the mediocre portrait until later. These songs were the breadcrumbs in the woods for me to find folk and country music later on. It's a beautiful song. It feels like a moment out of another time or out of an old, crummy novel. Lexi, Eliza and Carolina are singing there asses of here so it was a blast to record. (CC)
Tobacco City :: I Need a Truck (Warren Zevon)
What else can you say? I need a truck. We ALL need a truck.
Tobacco City :: Margaritaville (Jimmy Buffett)
Of all the songs in the world to record for this session, "Margaritaville" chose us. We were driving back to our campsite in Devil's Lake, WI (extremely haunted zone, btw) and had been nibbling on a few fungal enhancements while we were fishing and "Margaritaville" came on the radio. It was late in the woods and the moon was up and the headlights from the Chevy truck shone on the trees with the windows open and all the rest. You get it. We knew we were gonna have to sing this song. Margaritaville is a state of mind.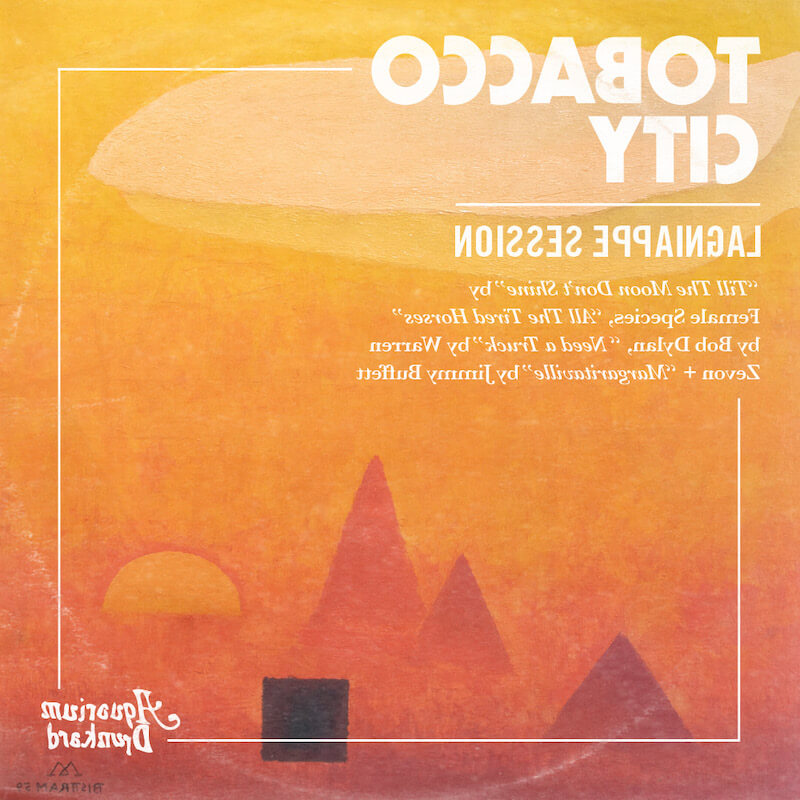 Lagniappe Sessions Archives / painting Emil Bisttram / imagery via d norsen
For heads, by heads. Aquarium Drunkard is powered by its patrons. Keep the servers humming and help us continue doing it by pledging your support via our Patreon page.