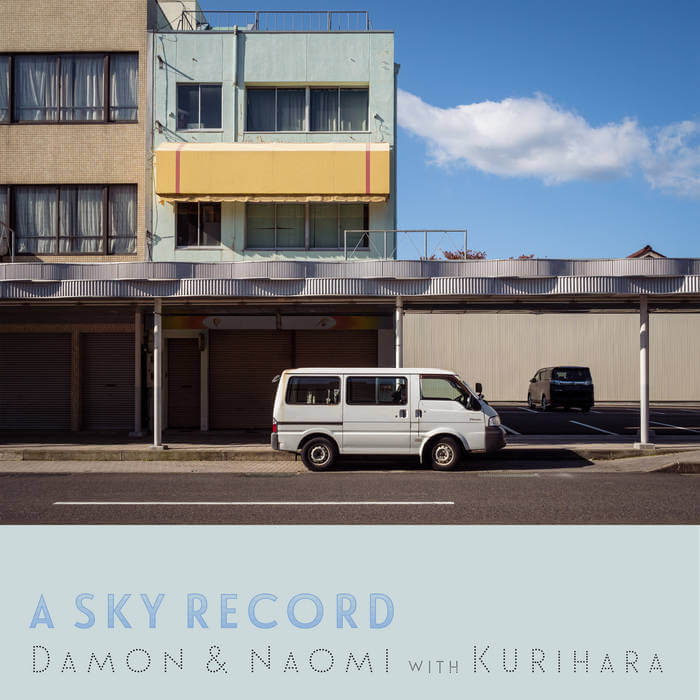 Even more sad hits—and just in time. A Sky Record, Damon Krukowski & Naomi Yang's first full-length since 2015, stands tall with the duo's best, offering up 10 songs that find a perfect middle ground between overcast melancholy and cautious, hard-won optimism. "Has the storm truly passed?" Naomi sings on "The Aftertime," nicely summing up the strange, uncertain times we find ourselves in. "Is it morning at last?" No easy answers or useless platitudes here, of course, but A Sky Record thankfully never lapses into despondency. You come out of it feeling inspired and hopeful, rather than filled with dread. 
The music itself helps, of course. This is one of Damon & Naomi's most purely gorgeous sounding records — and considering the glories of what's come before, that's a real accomplishment. Yang & Krukowski's vocal blend has never been better, and the mix wisely highlights Naomi's uniquely melodic bass stylings, a signature since the duo's days in Galaxie 500. Even better, longtime collaborator Michio Kurihara (Ghost, White Heaven, etc.) is back on guitar throughout, adding terrific tones and textures to the sublime melodies. Every note he plays is deeply felt, drawing on deep wells of technique and emotion, expertly matching the mood of the songs.
Just under three decades after the duo's debut, Damon & Naomi are still taking listeners to a wondrous little corner of the world, one that exists comfortably out of step with any passing trends but always in tune with what really matters. | t wilcox
For heads, by heads. Aquarium Drunkard is powered by its patrons. Keep the servers humming and help us continue doing it by pledging your support via our Patreon page.