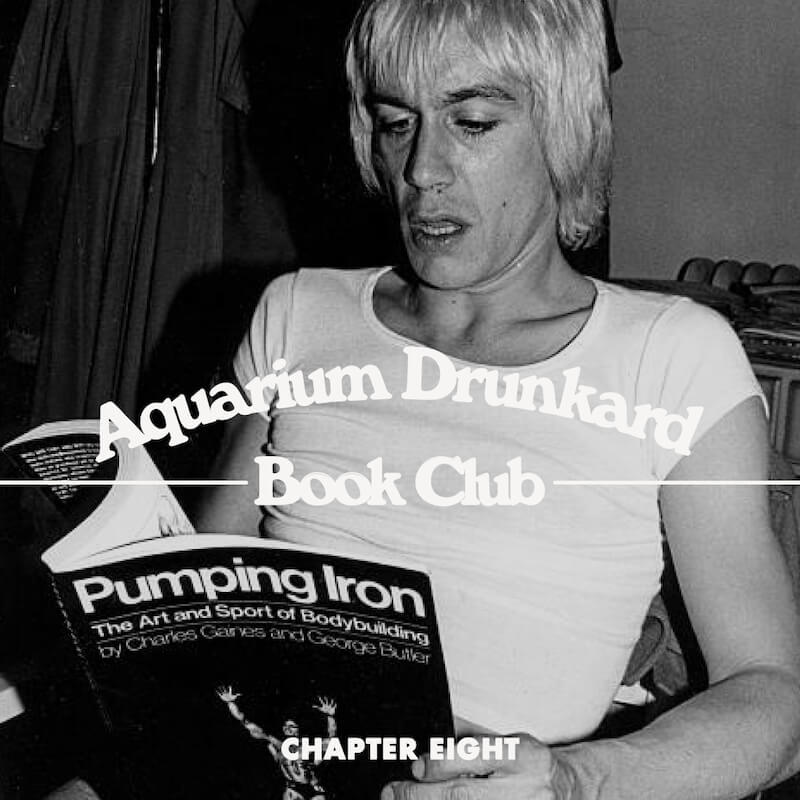 Welcome back to the stacks. It's Aquarium Drunkard's Book Club, our recurring column of recent (or not so recent) recommended reading. Your librarians this month are Jarrod Annis and Kyle Fortinsky.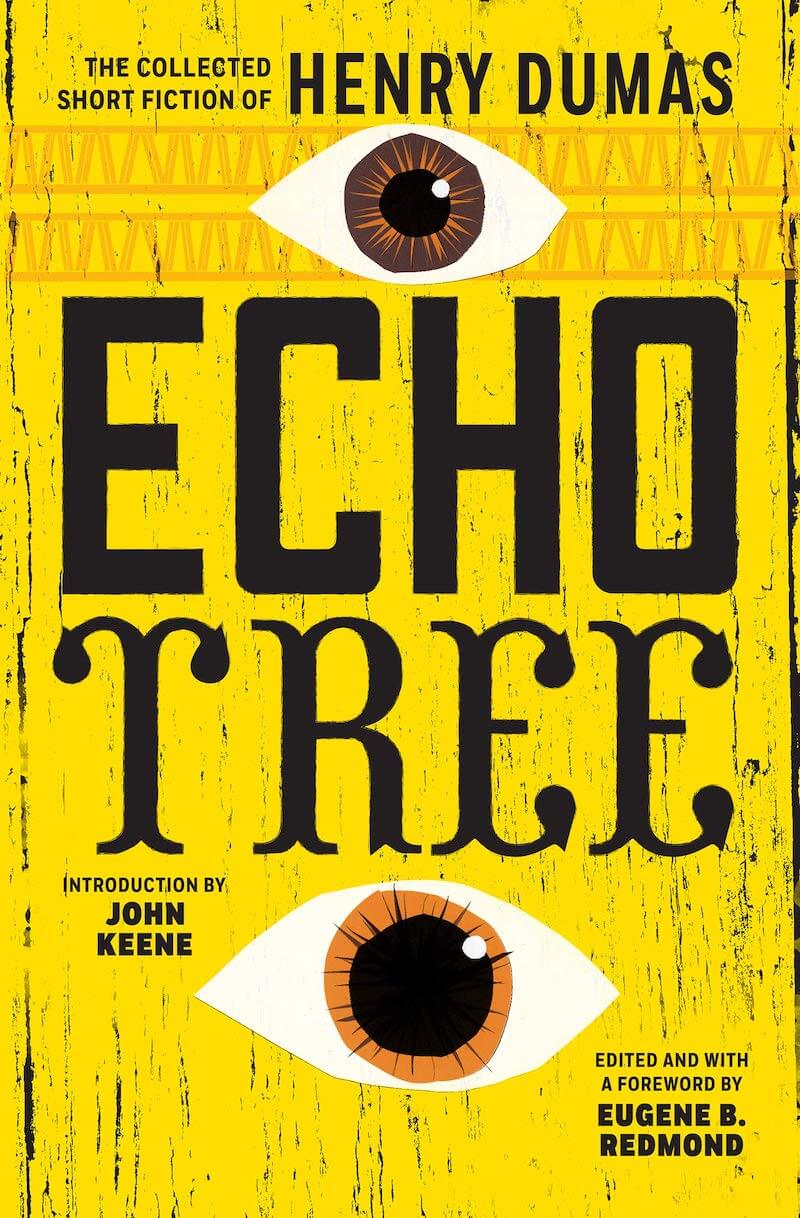 Echo Tree: The Collected Short Fiction of Henry Dumas
The writing of Henry Dumas exists in the liminal space between the urban and the rural, the earthly and the ethereal, the realms of the living and those of the dead—spaces his good friend and mentor, Sun Ra, called 'other planes of there.' It was no accident that Dumas' work was required reading for Ra's 1971 lecture course at Berkeley, 'The Black Man in the Universe,' during which, in a rare moment of lamentation, he referred to Dumas as "…one of the most unique writers America ever produced."
And there was much to lament. Three years prior, in 1968, Dumas was shot and killed by a New York City police officer, purportedly after leaving an Arkestra rehearsal at the Slug's Saloon, the group's de facto residence in NYC. The bond of reverence between Henry Dumas and Sun Ra ran deep—Dumas penned the otherworldly liner notes for the Arkestra's seminal Cosmic Tones for Mental Therapy, and it was Dumas who recorded at least one dialogue with the Ra, graciously preserved and available as The Ark and the Ankh.
But who was Henry Dumas? Though championed by Sun Ra, Toni Morrison, and Amiri Baraka among others, he remains a mysterious presence. Encountering his work is not unlike hearing the music of Albert Ayler, or Robert Johnson, even Maggot Brain for the first time. His prose possesses a mystique of something beyond, something that must be felt rather than perceived.
Though Dumas published very little during his tragically short lifetime, he produced a singular, paradigm-shifting body of fiction and poetry that was at the forefront of the burgeoning Black Arts Movement of the 1960s. Baraka dubbed Dumas' visceral, metaphysical narrative style 'Afrosurreal Expressionism'— a rich composite of myth, cosmology, folklore, and ancestral memory teeming with truth and reckoning. Henry Dumas wrote of a world in which good and evil are not absolute, but rather simultaneous realities to be travelled, endured, and ultimately transcended.
Echo Tree collects the short fiction that forms the crux of Dumas' legacy. Equal parts parable, gothic suspense, and proto-afrofuturist fever dream, these stories are alive with rage, wisdom, and grace. The book contains the entirety of the posthumous works originally collected in Ark of Bones and Rope of Wind, as well as "The Metagenesis of Sunra," a cycle of fable written in tribute to the man form Saturn. Along with the equally crucial republication of his of selected poetry, Knees of a Natural Man (Flood Editions, 2020), Echo Tree is a long-awaited collection that once again raises Dumas' spirit and cements his place as one the true treasures of American literature.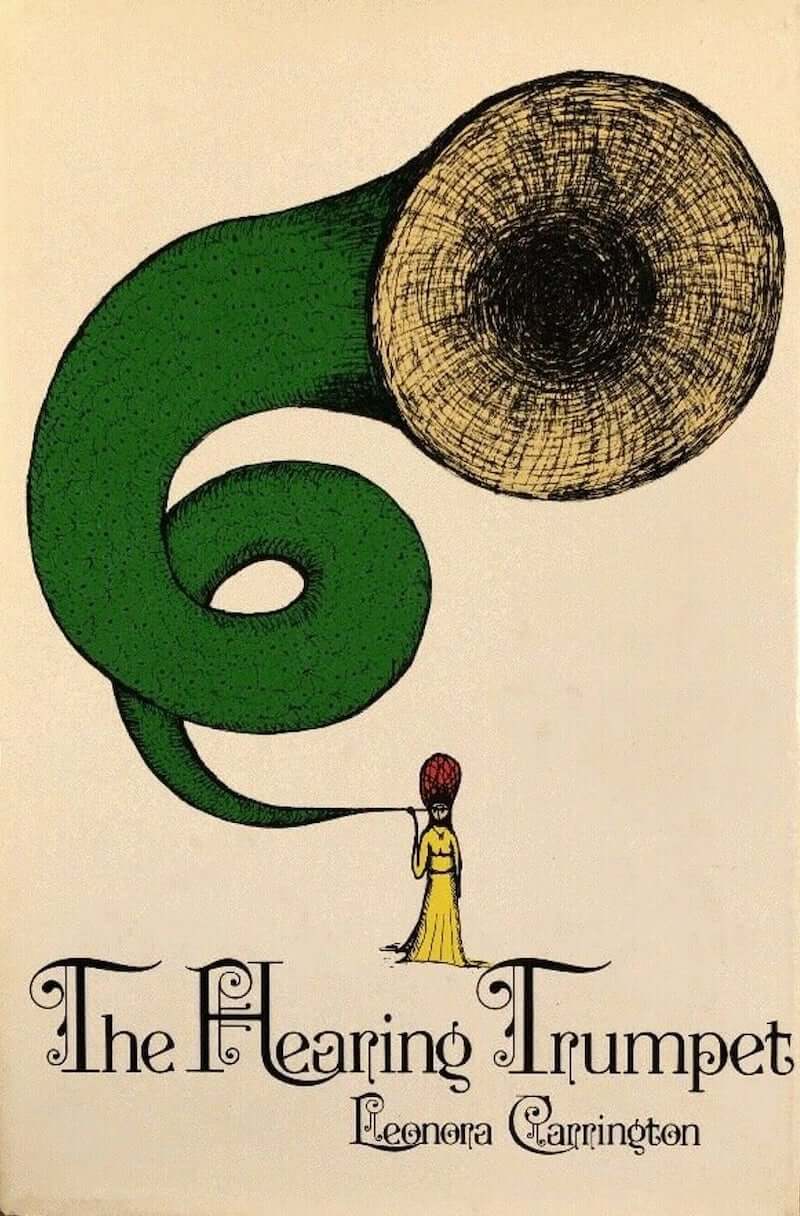 The Hearing Trumpet, Leonora Carrington
Leonora Carrington did not suffer conventional or preconceived narratives. In fact, she spent her life defying and derailing all expectations of the possible, creating a universe unto herself than never bothered adhering to any earthly logic. Known primarily for her enigmatic surrealist paintings, her work is populated by giant goddesses, therianthropic entities, and mysterious practitioners of strange rituals.
Leaving behind an affluent British upbringing, Carrington travelled to Paris in the 1930s, where she infiltrated the Surrealist boys club and completed her first major work, "Self Portrait (Inn of the Dawn Horse)." After fleeing the Nazis in France, Carrington was admitted to an asylum in Spain after suffering a psychotic break, which she documented in her paintings of the time as well as her harrowing memoir, Down Below. Upon her release Carrington quickly and conveniently quickly married a Mexican diplomat who helped her leave Europe and settle in Mexico City, which was to become spiritual and creative home for the rest of her life.
She worked closely with fellow surrealist Remedios Varo while studying alchemy, Gnosticism, kabbalah, Buddhism, shamanism and herbalism among other esoteric disciplines. Carrington went on to design theatrical sets and costumes for a young theater director named Alejandro Jodorowsky, whom she also mentored as a student of tarot. Over more than 60 years, Leonora Carrington continued to work, forging a body of painting, sculpture, and textile art.
She also penned a small but sublime body of prose works—her the short fiction found in her Complete Stories, and a novel, The Hearing Trumpet, which shines like a multifaceted jewel. It's a jubilantly warped comedy concerning Marian Leatherby, a shrewd, feisty, bearded nonagenarian who dreams of travelling Lapland by doglsed. After receiving a spectacularly carved hearing trumpet, she immediately overhears her family's plan to institutionalize her. She's consigned to Lightsome Hall, a women's retirement home run by the vaguely sinister Well of Light Brotherhood. The women live in bungalows shaped like birthday cakes, mushrooms, and igloos, forced to endure the daily lectures of pseudo-guru Dr. Gambit. After a bizarre murder occurs, Marian is adopted into the inner circle of her fellow inmates to uncover the strange occult origins of the portrait of the Leering Abbess which hangs in the cafeteria.
From there, one delirious plot nests within another, encompassing Celtic mythology, polar apocalypse, the quest for the Holy Grail, and a Eucharistic sacrifice involving a cauldron of meat broth. It's a story as glorious and unwieldy as Carrington herself, a fantastic escapade of liberation and rebirth, ripe with joys and mysteries which only continue to unfold.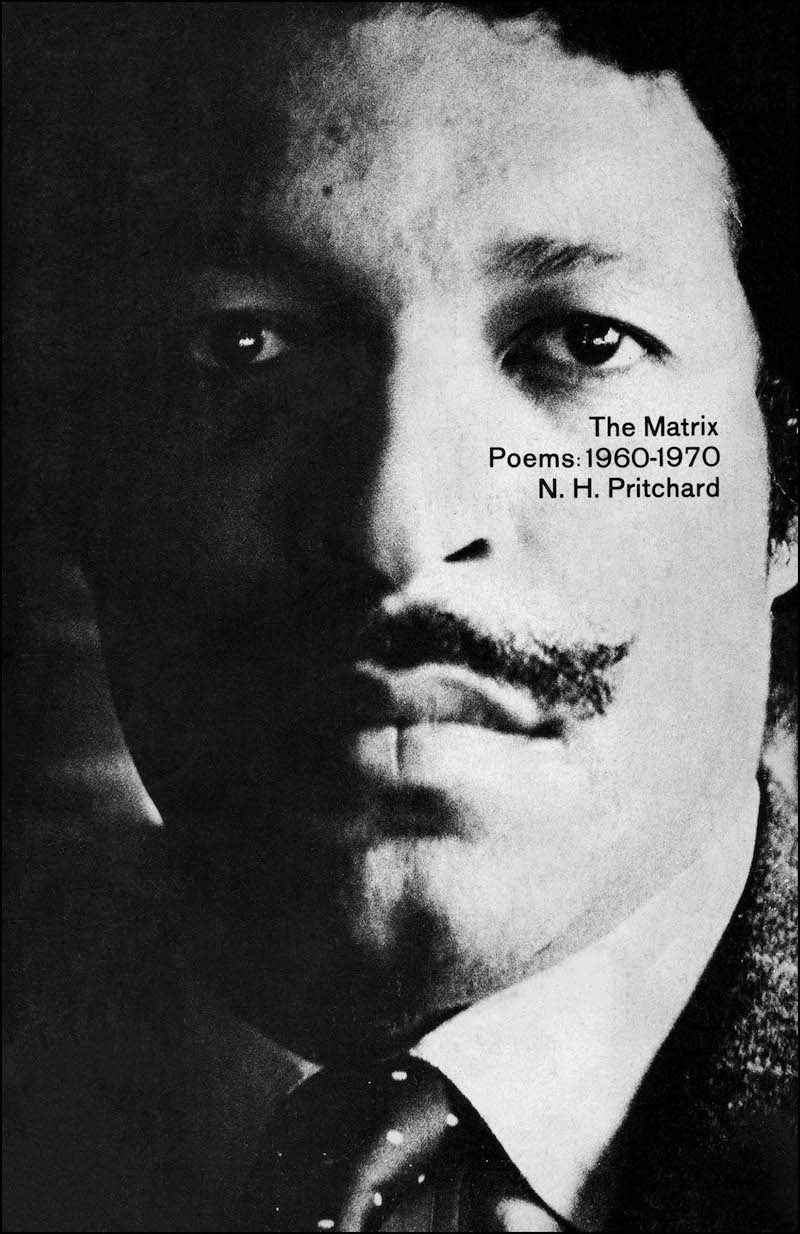 The Matrix: Poems: 1960-1970, N.H. Pritchard
There's a particular linguistic alchemy at play in The Matrix. Norman Pritchard reduces language to its barest elements, then recasts it into raw energy. Alongside fellow visionaries like Ishmael Reed, Cecil Taylor and Archie Shepp, Pritchard was affiliated with Umbra, a collective dedicated to experimental Black writing based in NYC's Lower East Side during the 1960s. It was during this time that Pritchard composed the poems that comprise The Matrix, forging a radical new literary culture that coincided with the blossoming 'New Thing' and free jazz scenes. In addition to the reissue of Pritchard's second and final collection EECCHHOOEESS (Daba Press, 2021), The Matrix allows readers to reencounter a poetic imagination that remains as fiercely innovative today as it was five decades ago.
The Matrix radiates with its own rhythms and syncopations, like the most enlightening, free-blowing ESP Disk session imaginable turned into pure language. To call his work concrete poetry' is a disservice because it's anything but; it's some of the most inventive visual poetry ever committed to the page. Pritchard's poems move with rare beauty and force, uprooting traditional notions of typography and syntax to a point that facilitates a new kind of reading, one that considers the feeling and appearance of words as much as their meaning.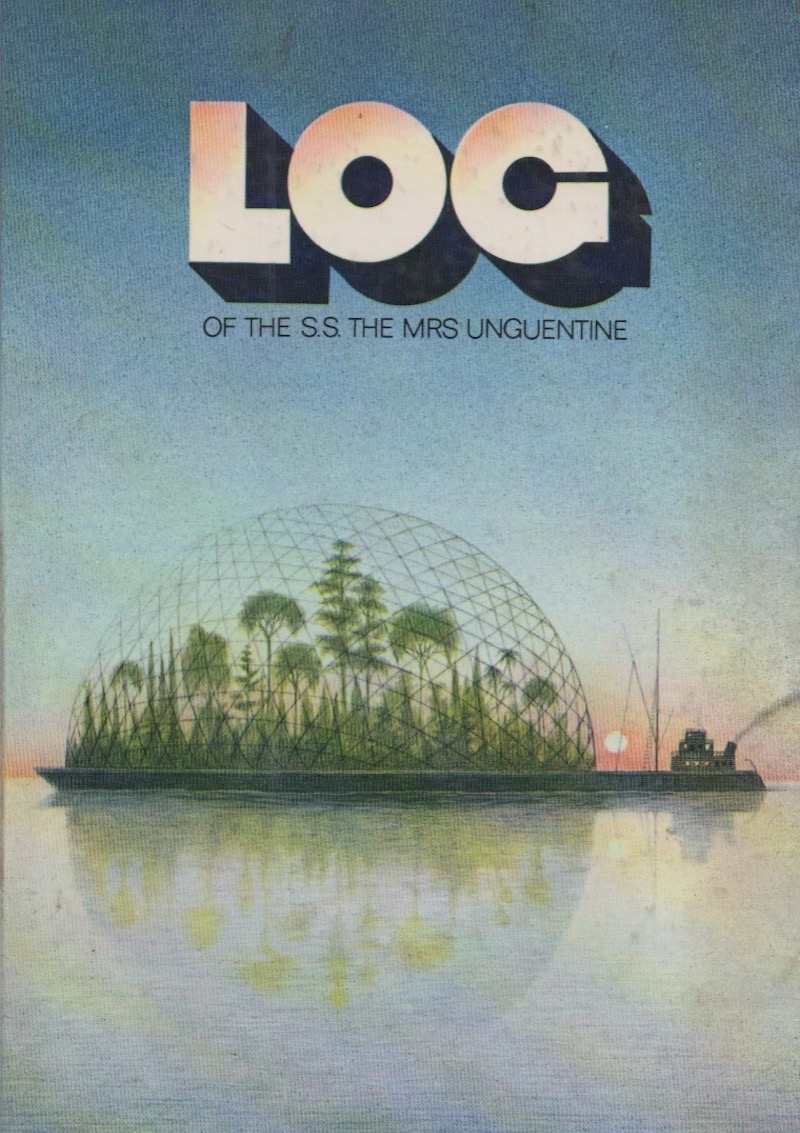 Log of the S.S. The Mrs. Unguentine, Stanley Crawford
By turns a nautical romp and a salty middle finger to the strictures of society and family, Stanley Crawford's Log of The S.S. The Mrs. Unguentine is a fable of domestic isolation and implosion on the high seas. Known only as Mrs. Unguentine, the narrator of this curious odyssey recounts her life aboard a massive barge, captained by her domineering, alcoholic, and terminally 'land-sick' other half. Life aboard her namesake vessel is both Edenic and dreadful, pervaded by an air of aftermath of both the world and self, adrift where each has seemingly vanished. And yet, Mrs. Unguentine lives in perpetual motion on her own floating island. She manages to plant a forest in the ship's bio-dome, raise a child, and foster a deep and all-abiding resentment for her husband, which guides her days even after he meets his watery demise. It's a brief and lonesome book, but never devoid of absurd humor or poignancy. Part missive, part confession, part ecological fantasia, Log still begs the question of what's possible beyond all things known and familiar.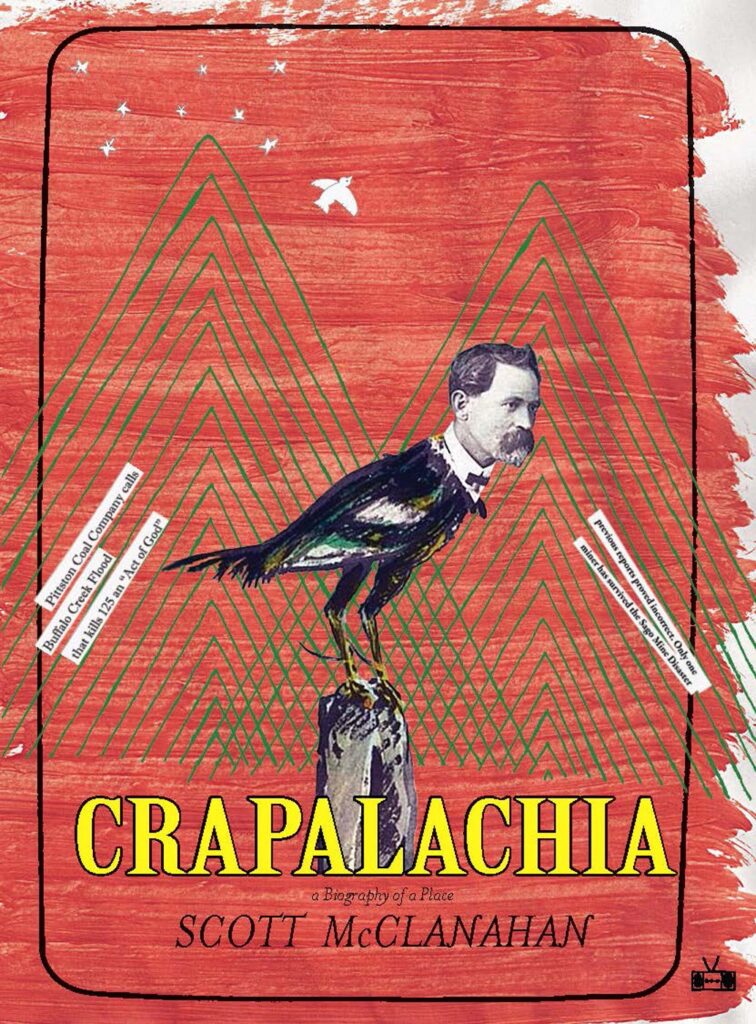 Crapalachia, Scott McClanahan
In Crapalachia, McClanahan's hilarious literary magnifying glass over his rural West Virginian upbringing is front and center. While his other books include harrowing (but still humorous) accounts of broken marriage and alcoholism, here McClanahan chooses to focus on his formative years. That's not to say the characters are any less outrageous, the situations any less riotous. You could argue the adolescence of the whole thing makes for even more unbelievable content. Crapalachia is filled with quick hit stories of Uncle Nathan (possibly McClanahan's best friend at the time), who suffers from cerebral palsy, Grandma Ruby, Little Bill, and other uproarious folk. McClanahan has an uncanny ability to make the reader simultaneously uncomfortable and sympathetic, giggly and repulsed. His stories and experiences can shock you, but he doesn't write to shock you—and that takes a ton of skill.
Keep reading. Aquarium Drunkard is powered by its patrons. Keep the servers humming and help us continue doing it by pledging your support via our Patreon page. For heads, by heads.