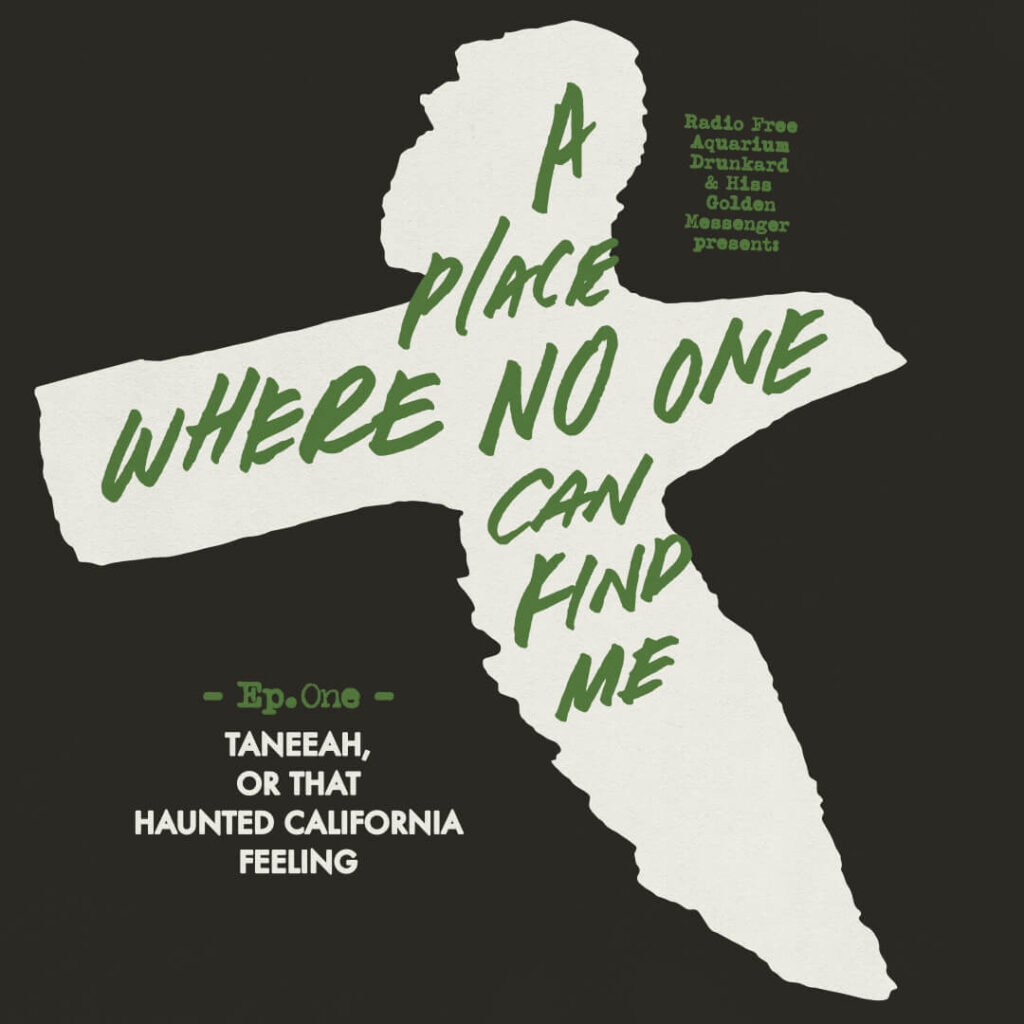 Floating in the ether, freeform transmissions from Radio Free Aquarium Drunkard on dublab. Airing as a four-hour block every third Sunday of the month, RFAD features regular shows, friends, and collaborators. The August broadcast will air on August 15, from 4-8 PM Pacific. In hour one, Chad DePasquale returns for a fresh installment of New Happy Gathering. In hour two, Jason P. Woodbury's Range and Basin, featuring a blend of electronic music, folk, and far-out rock. In hour three, Tyler Wilcox's Doom and Gloom from the Tomb, with a set of swampy summer jams. To close out in hour four, MC Taylor joins us for a conversational radio program that finds the Hiss Golden Messenger leader reading "Taneeah, Or That Haunted California Feeling" and spinning spiritual jazz, dub, funk, and country records.
The broadcast is archived in its entirety at dublab, individual shows presented for AD Patreon subscribers.
New Happy Gathering With Chad DePasquale: Ivor Cutler Trio, "I'm Going in a Field" ++ Dillard & Clark, "I Bowed My Head and Cried Holy" ++ Laraaji "This Too Shall Pass" ++ Vashti Bunyan, "Train Song" ++ Alabaster DePlume, "I Feel Good" ++ Yoko Ono & The Apples in Stereo, "Nobody Sees Me Like You Do" ++ The Fall, "Paintwork" ++ Deux Filles, "The Letter" ++ Harumi, "Hurry Up Now" ++ John Lurie, "Al Al Al Al" ++ Goat, "Trouble in the Streets" ++ Smoke Bellow, "Furry Computer 2" ++ Eola, "B and O Blues" ++ Tonstartssbandht, "Livin' in Hope" ++ Misha Panfilov Sound Combo, "Together"
Range and Basin With Jason Woodbury: Michael Krassner & the Basineers, "Theme From Range and Basin" ++ Manishevitz, "Beretta" ++ Richard Swift, "KFC" ++ Alan Vega, "Nothing Left" ++ The Everly Brothers, "Let's Go Get Stoned" ++ Cochemea, "Chito's Song" ++ Ame Son, "Reborn This Morning on the Way Of…" ++ Raymond Scott, "Ripples" x Cardigans, "Losers" (Range and Basin Edit)  ++ Black Sabbath, "Junior's Eyes" (Excerpt) ++ The Modern Folk, "Future Selves" ++ Mouth Painter, "Tropicale Moon" ++ Craig Bersche, "Water Under the Bridge" ++ al Riggs, "Blighted By The Light" ++ Takako Minekawa, "Telstar (Remixed by Mark Brothwick and Trevor Holland) ++ The Space Lady, "Major Tom" ++ Xisco Rojo, "Oumuamua" 
Doom and Gloom From the Tomb With Tyler Wilcox: ZZ Top, "Asleep in the Desert" ++ Uncle Tupelo, "Sandusky" ++ JJ Cale, "Durango" ++ Bob Dylan, "I'll Keep It With Mine" ++ Henry Flynt, "Lonesome Train Dreams" ++ Area Code 615, "Always The Same" ++ Allen Toussaint, "Number Nine" ++ Buddy Emmons, "Turn Any Corner / L'Hiver Sur La Plage" ++ Leo Kottke, "Cripple Creek" ++ Sandy Bull & Billy Higgins, "Memphis" ++ Crazy Horse, "And She Won't Even Blow Smoke In My Direction"
A Place No One Can Find Me With MC Taylor: Dick Slessig Combo, "Rock Your Baby" ++ Don Fardon, "I'm Alive" ++ Lync, "Two Feet in Front" ++ Don Cherry, "Brown Rice" ++ George Anne Muldrow, "Wind" ++ The Revolutionaries, "Jah Creation Dub" ++ Alice Coltrane, "Turiya & Ramakrishna" ++ Miles Davis, "He Loved Him Madly" ++ Natural Information Society, "Maroon Dune" ++ Sylford Walker, "Chant Down Babylon" ++ Frederic McQueen," Harcourt Got Drowned" ++ The Everly Brothers, "Lord of the Manor"
For heads, by heads. Aquarium Drunkard is powered by its patrons. Keep the servers humming and help us continue doing it by pledging your support via our Patreon page.