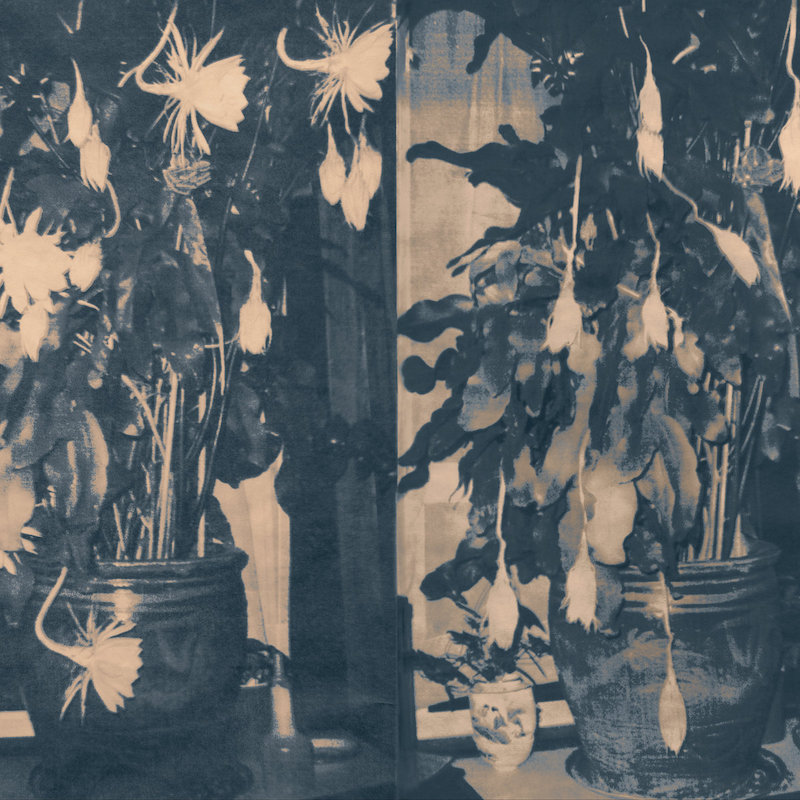 "I could enter the world on a wave," sings Victoria Cheong on Real Time, her latest full-length as avant-garde electronic searcher New Chance. On the album, released last month via We Are Time, the Toronto vocalist and producer is surfing the crest of her own sonic waters, crafting hypnotic, self-echoed spoken word and r&b tone poems across polyrhythms of industrial dub, playful synths, atmospheric house, and, at times, almost brutalist noise.
A one-woman band (save for some beautiful saxophone playing from Karen Ng), Cheong shines as a singular artistic voice on this long player, blending analog and digital textures with vivid imagination. On album opener "Eye of the Storm," she enters the scene like a beat poet—holding court over a fuzzy, brimming groove, she sings: "In this little bit of shade / I'm waving / I'm waiting / To get paid." She sounds tough and coolly detached, but soon gives way to field recordings of birds, their peaceful chirping accompanying her wordless hymns, her voice fading into the naturalism.
This spirited cacophony informs Real Time as a whole, Cheong breaking the club tension of her beats with left-field pop sensibilities, spoken word musings, and galactic personifications. Against pounding percussive chords, she ponders the water's role in our universal oneness, a sense of wonder emitting from her voice like some luminescent prophet, lost but steadfast in an angular fog of pulsating shimmer and steam.
"I'm asking time to treat me right," she states on "Break My Waves," a blurring techno impressionism unfolding rapidly before her. And when she asks for a pause, she is temporarily granted one, before plunging down toward a subterranean dancefloor, her voice hovering above and adrift with a ghostly waltz seeming to trail her every move. Elsewhere, Cheong welcomes a pointed but ethereal seduction into the naturalism of her dreamlike discotheque. "What is real time but seeds and sunshine and a desire that's so hard to manage?" she sings on the title track. The groove is intoxicatingly nocturnal as she surrenders: "And when there's nothing left to do, I forgive you." On "Two Pictures," Karen Ng's sultry but warped saxophone wanders around Cheong's serpentine sensuality. "I knew I had a body and I knew what it could do and I could tell it just how to move," she sings, her voice duplicated against the slinking and mysterious quiet storm raging behind her. She goes all in on the maximalist "Time Treat Me Right," a disco hit from alternate dimension with tropical buoyance, the groove something like a remixed Wally Badarou for a now significantly hotter globe.
"Fallen" is a moment of pure tranquility. More like a gospel hymn, Cheong again acts as her own backup singers, creating a minimal and airy, but soulful, backdrop, one that mingles with a chorus of animal life, anchored by the morning crow of a rooster. The waking of life. "Roll down window," she gently coos, "let your hair down, who knows if we will ever come back around?" She seems to be expanding into the aural atmosphere, her voice drifting off but her spirit lingering vastly. Quietly, she is amplified, surfing the waves of time. | c depasquale
For heads by heads. Aquarium Drunkard is powered by our patrons. Keep the servers humming and help us continue doing it by pledging your support via our Patreon page. .