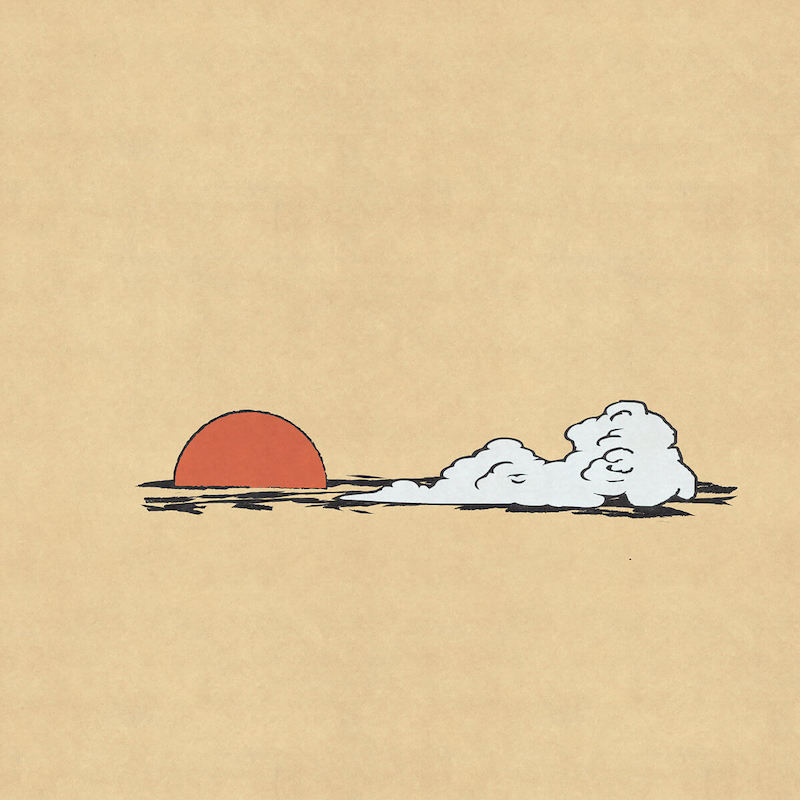 A bucolic atmosphere abounds on Corntuth's newest album, The Desert Is Paper Thin. For this set of warm, unhurried instrumentals, the Brooklyn-based producer is joined by Nashville's Pete Finney on pedal steel, lending a distinctive new layer of "cosmic pedal steel" not heard on Corntuth's gentle (and equally enjoyable) 2020 debut, Music To Work To. The sounds gathered here suggest musical accompaniment to positive aimlessness and open ended rumination. 
Each composition on Desert offers a twangy, acoustic patience inlaid with a 1983 Yamaha DX7 synthesizer (the sole instrument used for Music To Work To). "I always wanted to pair the DX7 with pedal steel, because I think they're the two loneliest sounding instruments there are," says Corntuth. The tones may conjure loneliness, but the album doesn't feel forlorn. Instead, it feels like a respite, a long-exhale with the end result of hopefulness and clarity. The varying effects Corntuth gets from the DX7 are well-balanced and sheathing to Finney's guitarwork (especially enjoyable examples include C-003 and D-002). There's expanse without endlessness at work here, an arcadian environment without scorched desolation. Where music in this realm is oftentimes realmless, Corntuth tenders just the right amount of guidance. | k fortinsky
For heads, by heads. Aquarium Drunkard is powered by its patrons. Keep the servers humming and help us continue doing it by pledging your support via our Patreon page.