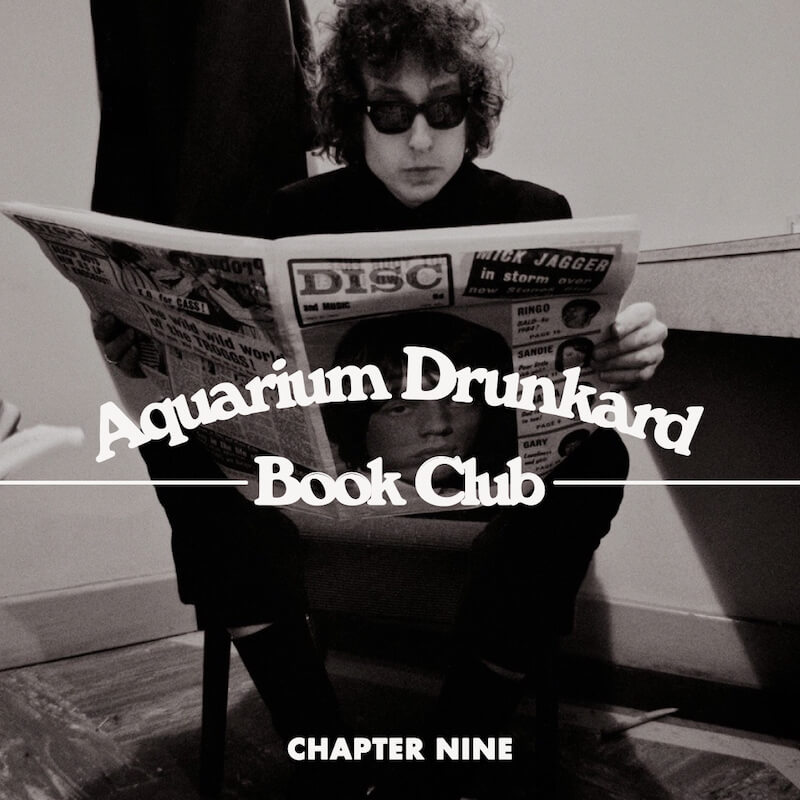 Welcome back to the stacks. It's Aquarium Drunkard's Book Club, our monthly gathering of recent (or not so recent) recommended reading. Your librarians this month are Tyler Wilcox, Justin Gage, Jason Woodbury, and Kyle Fortinsky.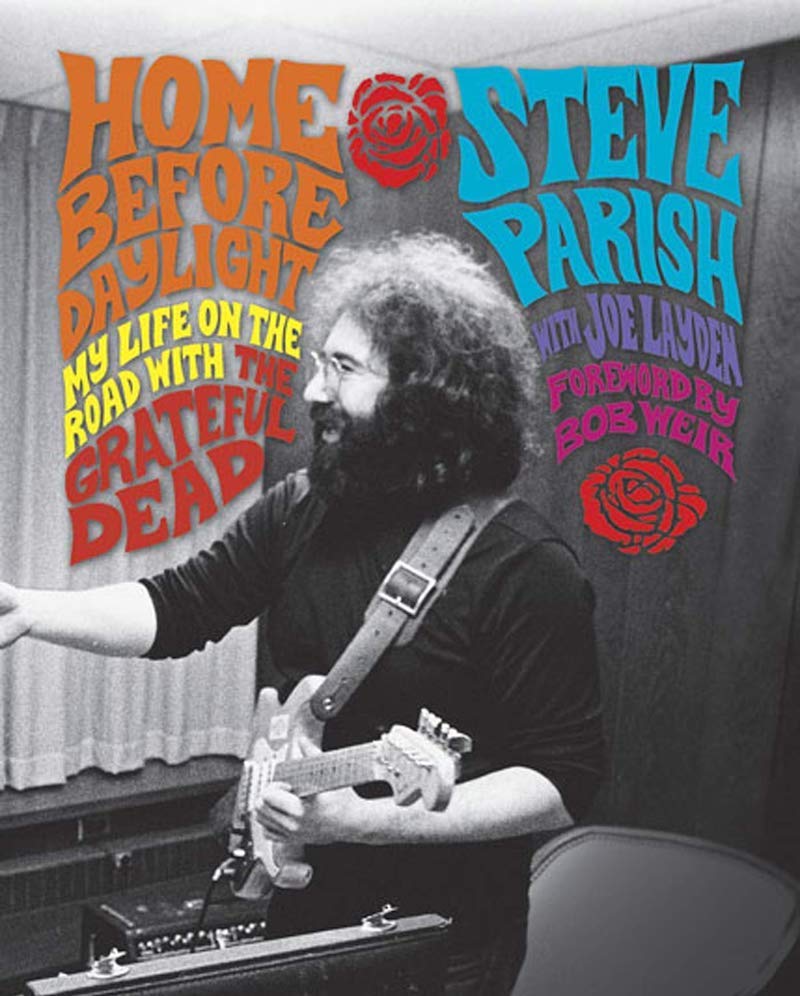 Home Before Daylight: My Life on the Road with the Grateful Dead, Steve Parrish: The good, the bad and the ugly. Published in 2003, it's all here as viewed through the unflinching lens of Steve Parrish, former Grateful Dead roadie and eventual manager of the Jerry Garcia Band. Boarding the spaceship in the early '70s, Home Before Daylight presents Parrish's personal and professional life within the singular multiverse that was the Grateful Dead, beginning with the author's introduction to the band via a 1969 concert. Following three decades of Parrish's life, beginning with his move from the east coast to the bay area, the book spans his initial indoctrination as an unpaid gofer to hardcore insider. Planes, trains and automobiles—from Europe to Egypt, and beyond.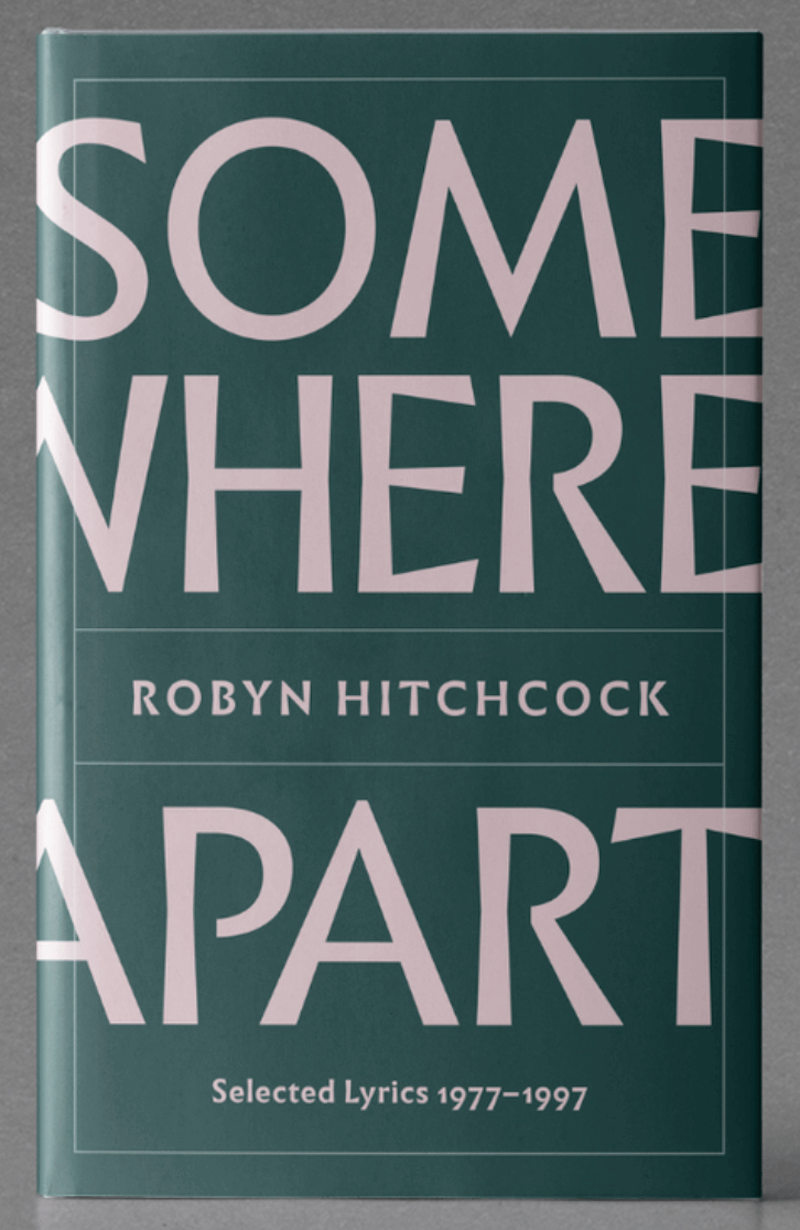 Somewhere Apart: Selected Lyrics 1977-1997, Robyn Hitchcock: A handsome volume of Robyn Hitchcock lyrics, cherry picked from his first 20 years in action, plus accompanying illustrations. Stripped of the songwriter's often-lovely melodies, the darker aspects of his worldview come to the fore, especially in the early Soft Boys material; David Cronenberg himself might find some of the body-horror presented in Somewhere Apart to be a bridge too far. But as with his records, Hitchcock's wit and humanity always win out. We may be terrifically screwed up as a species, but there's usually a possibility of change, a hope for transcendence in his work. All we can do is connect. "The line between us is so thin, I might as well be you," goes the bridge of "Chinese Bones." "And everywhere I've ever been, I know you're going too."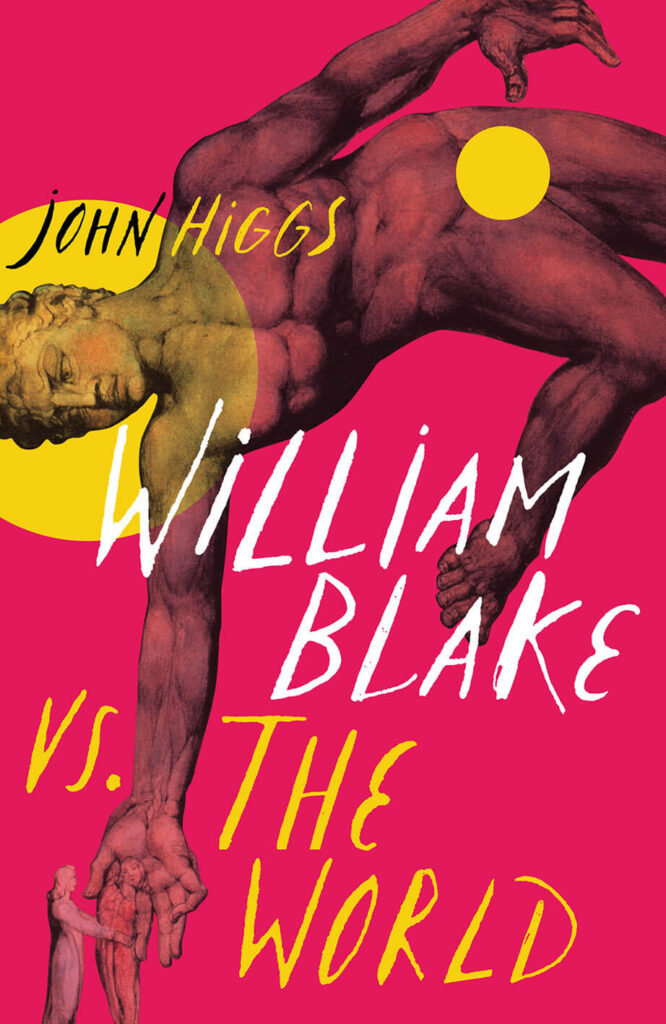 William Blake vs. the World, John Higgs: UK historian and journalist John Higgs has written about the anarchic creativity of the KLF, psychedelic advocate Timothy Leary, and the mind-bending ideas of Robert Anton Wilson. With William Blake Vs. The World, Higgs turns his attention to the works and extraordinary mind of William Blake. Examining the poet and artist's visionary thought through the contemporary lenses of physics and neurobiology, Higgs paints a portrait of Blake as a countercultural mystic, linking his spirit journeys to Beulah to the teachings of Zen Buddhism, the astral traveling of Emanuel Swedenborg, and even the ever-shifting David Bowie. Blake's relationship with creativity and imagination allowed him to slip into strange new worlds and return to tell the tales—Higgs' book similarly opens new doors.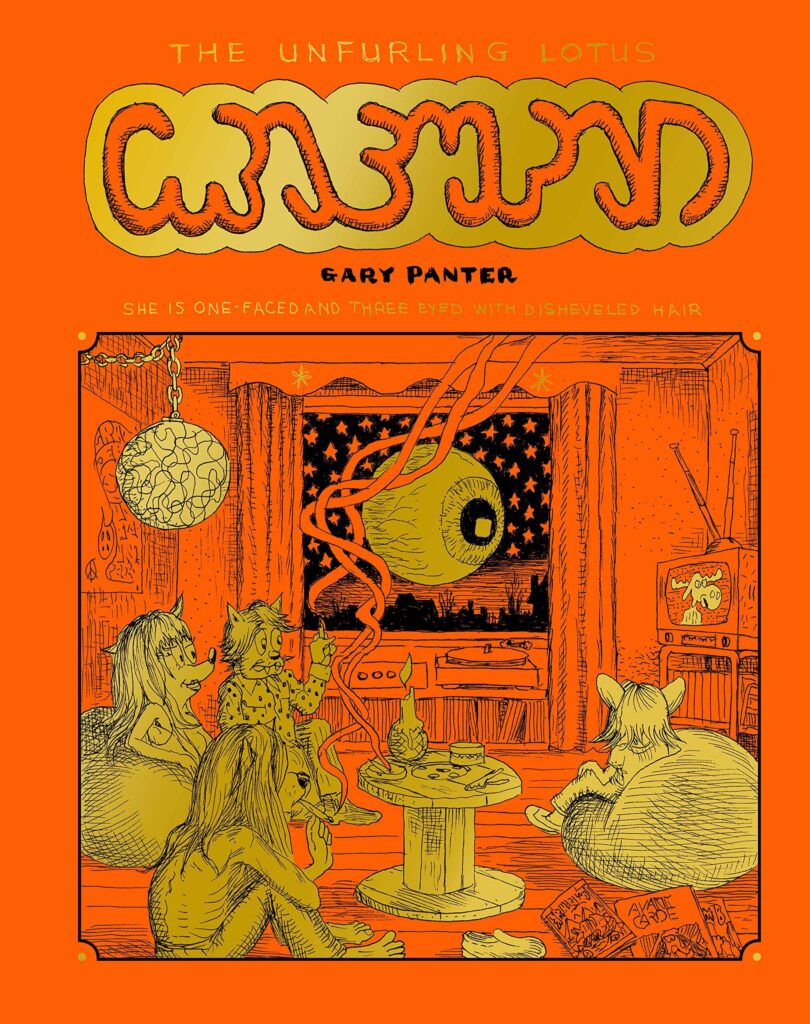 Crashpad, Gary Panter: "In a digital world, it may be important to involve oneself with dirt." That's how cartoonist Gary Panter opens his latest comix masterpiece Crashpad. Presented by publisher Fantagraphics in a giant oversized edition with metallic inks (as well as a normal sized comic book folded into the 3D-spiraling endpapers), it's Panter's ode to the utopian ideas that birthed the '60s hippie dream. Inspired by the third eye poking of classic underground comix of that era, the book spins a vivid and disorienting yarn in which a friendly hippie gang pile into the van, head out to the desert to trip, and elude the fury of the towering redneck Big Jim. Panter's punk ethic keeps things irreverent, but his intricate scribbles really do invoke a sense of psychedelic wonder, and he includes a handy guide to further reading in the back of the book, compiling titles by Ed Sanders, Ram Dass, Robert Crumb, Buckminster Fuller, and Aquarium Drunkard contributor Jesse Jarnow in the back.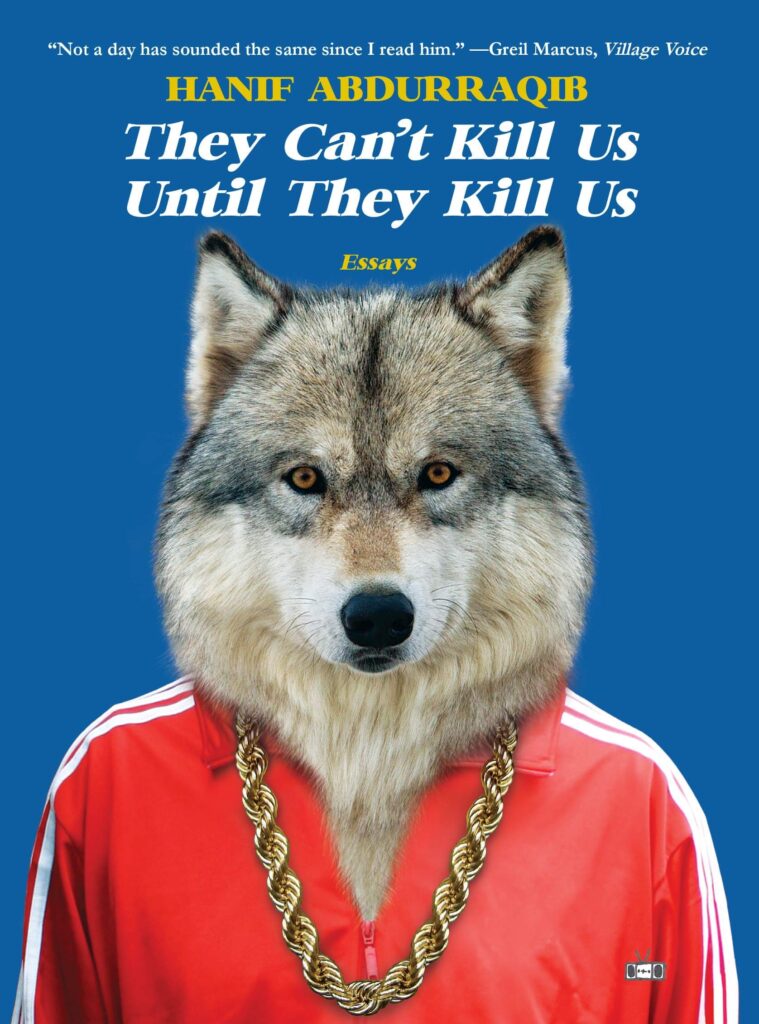 They Can't Kill Us Until The Kill Us, Hanif Abdurraqib: "I know that I understand being black in America, and I have understood being poor in America," writes Hanif Abdurraqib in the early pages of They Can't Kill Us Until They Kill Us, during a chapter titled A Night In Bruce Springsteen's America. "Even in my decade-plus of loving Bruce Springsteen's music, I have always known and accepted that the idea of hard, beautiful, romantic work is a dream sold a lot easier by someone who currently knows where their next meal will come from." A point of view only the irrational would argue against, but one we all need to be reminded of, to see it in print and have it said to our faces. It's what makes Abdurraqib a captivating writer here: the ability to write a story about the story of a song, of an album or artist, of live performance—and his is a story that includes the harsh realities and inequalities of economics and social capitalism, of the structure of law and youthful opportunity. Abdurraqib is from Columbus, Ohio, and They Can't Kill Us covers a lot of ground dissecting its midwest geography—equal proximity to both something and nothing—and how that placement shaped his interpretation of certain bands' music and song and album titles. "It is a strange thing to grow up poor, or in any interpretation of the hood, and be in very close proximity to the suburbs," he writes in the chapter Under Half-Lit Fluorescents: The Wonder Years and The Great Suburban Narrative. "The sidewalks were more even underneath our bike tires, and the silence was a gift to a group of reckless and noisy boys." Woven through this fabric are highlights on his general perspective of an array of artists (from Carly Rae Jepsen to Fall Out Boy, from Nina Simone to Migos) with equally diverse, matter-of-fact titles like "It Rained In Ohio On The Night Allen Iverson Hit Michael Jordan With A Crossover" and "In The Summer of 1997, Everyone Took To The Streets In Shiny Suits". If he disagrees with or has a wary question about the musician or their image, he offers such a quality counter or rebuttal that it makes you want to speak out loud directly to the page. Simply put, Abdurraqib deftly understands and will deftly opine and educate. They Can't Kill Us is full of important examples.
Keep reading. Aquarium Drunkard is powered by its patrons. Keep the servers humming and help us continue doing it by pledging your support via our Patreon page. For heads, by heads.