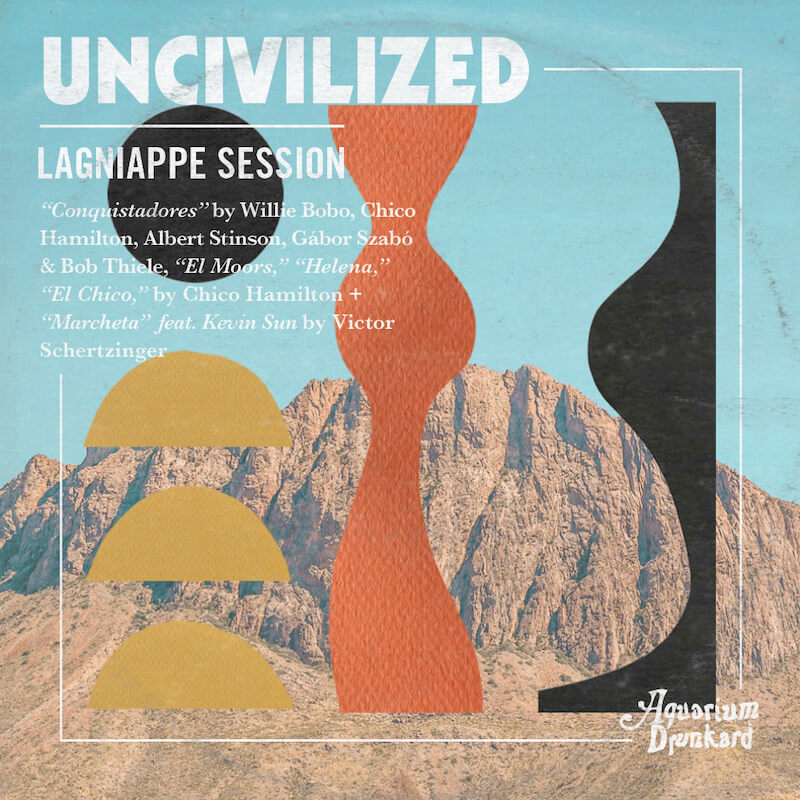 Lagniappe (la ·gniappe) noun 'lan-ˌyap,' — 1. An extra or unexpected gift or benefit. 2. Something given or obtained as a gratuity or bonus.
Uncivilized's Tom Csatari has never shied away from the influence of Chico Hamilton on his own recordings, whether on solo guitar outings or with his expansive and ever-shifting free-jazz collective. And it's with the most recent incarnation of the latter that Uncivilized interprets five tunes from the jazz drummer and bandleader's 1965 album, El Chico. A record Csatari describes as "effortless music with pulse and an eye towards the unknown", he and his group suffuse the selections here with the same liberated and exuberantly searching ethos.
---
Uncivilized :: Conquistadores (Willie Bobo, Chico Hamilton, Albert Stinson, Gábor Szabó, Bob Thiele)
This is a reworking of a Chico Hamilton Quintet studio jam. That sounds like an oxymoron! All hands on deck with a signature Uncivilized drone devolution to boot.
Uncivilized :: El Moors (Chico Hamilton)
A dizzying drum feature, with a modal, eastern-tinged main theme. Chico wrote great melodies, and he had a successful jingle-writing business for many years. His melodies were simple but evocative: check out the bass lines played here by the tuba—hip & modern.
Uncivilized :: Helena (Chico Hamilton)
This Chico original feels like the soundtrack to a dance sequence in a Polanski film. Chico and his quintet starred in the 1957 crime drama Sweet Smell of Success and scored it as well. This tune has that cinematic vibe but it's also chock full of bossa nova groove and group interplay.
Uncivilized :: El Chico (Chico Hamilton)
A quick triplet number with a gorgeous melodic theme reminiscent of Duke Ellington's "Caravan" but more outré and bizarro. We took it into Hendrix-meets-Twin Peaks zone with gauzy feedback and reverse tape delay to wash everything out. Cello + Flute bringing it to those poignant uppers while the tuba and drums stir the pot. Is that cello playing bebop?
Uncivilized :: Marcheta [Feat. Kevin Sun] (Victor Schertzinger)
"Marcheta" was written as a Mexican Love Song for a Hollywood film by one of Johnny Mercer's favorite collaborators, Victor Schertzinger. It showcases Chico's arranging skills and orchestrational genius: he always had unique groups of instruments in his bands. Our version features the amazing tenor saxophone playing of Kevin Sun, who is a great composer in his own right, and who brings some momentous solo lines on this take which are full of joy, bop, and wonderment.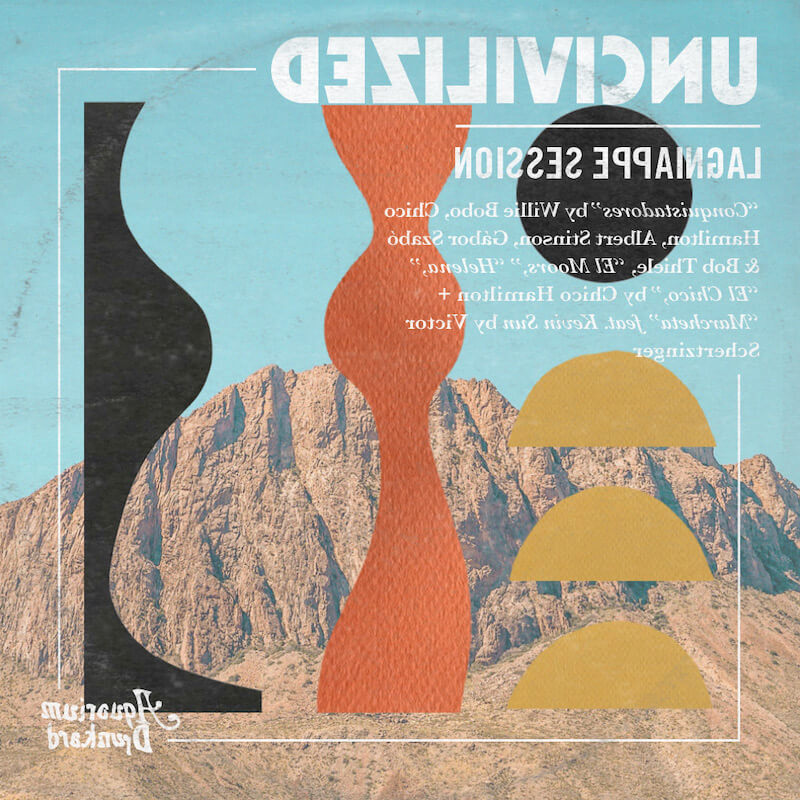 Personnel: Rachel Housle – drums & percussion |Kevin Sun – tenor sax & flute | Nick Jozwiak – cello | Ben Stapp – tuba | Tom Csatari – guitar & effects
Lagniappe Sessions Archives / art denis boudart / imagery via d norsen
For heads, by heads. Aquarium Drunkard is powered by its patrons. Keep the servers humming and help us continue doing it by pledging your support via our Patreon page.