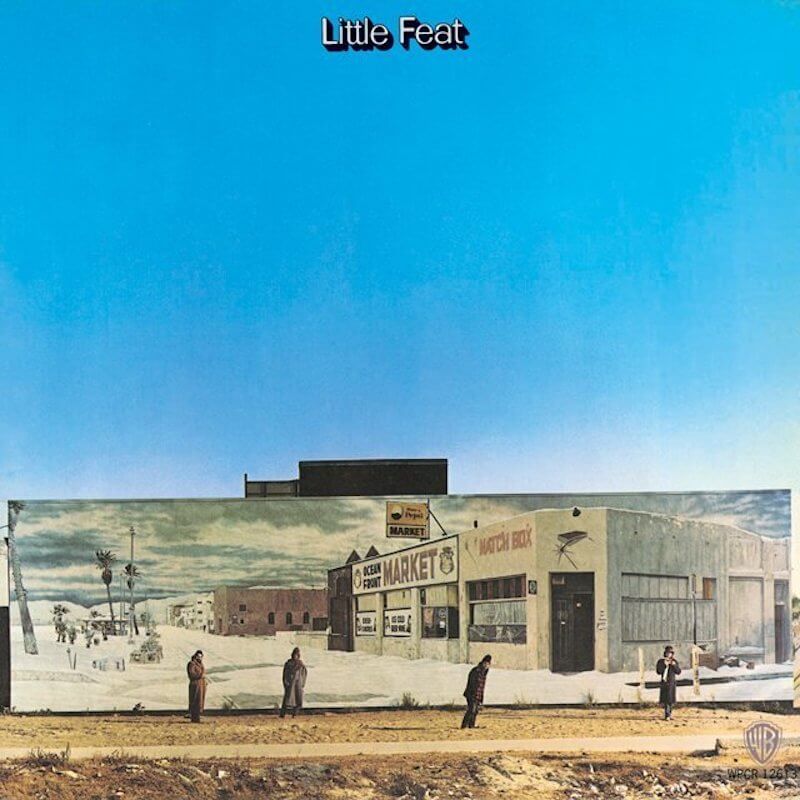 Released in 1971, Little Feat is a far cry from the studio slick boogie that eventually became the band's trademark, but it's also one of the best records Lowell George & co. ever made. Little Feat knew what they were all about from the start, and every tune on the album feels road-worn, frayed, and more than a little delirious. With a pinch of swagger and a sly, stony wink, Lowell George wrote about what he knew best: speedballs and hamburgers, dive bar denizens and cranked-out truckers looking for salvation. It was songs like these that allegedly got him booted from his tenure with The Mothers of Invention and led to the formation of Little Feat with Bill Payne on keys, drummer Richie Hayward, and a post-Mothers/pre-Magic Band Roy Estrada on bass.
Little Feat has an air of strange familiarity—think Sticky Fingers by way of Van Dyke Parks and you're just about there. From the opening seconds of 'Snakes on Everything,' George's slide guitar comes pealing out of the speakers like headlights approaching down a stretch of desert road. You think you know what you're in for, but the song takes so many left turns that any idea of destination becomes an afterthought. It's all music for the ride, stopping along the way at one delightfully odd roadside attraction after another—a perfect summation of everything Little Feat came to embody. Though the original lineup would record the equally stellar Sailin' Shoes before splitting up the following year, Little Feat never sounded this rough, dusty, and weird again. | j annis
For heads, by heads. Aquarium Drunkard is powered by its patrons. Keep the servers humming and help us continue doing it by pledging your support via our Patreon page.