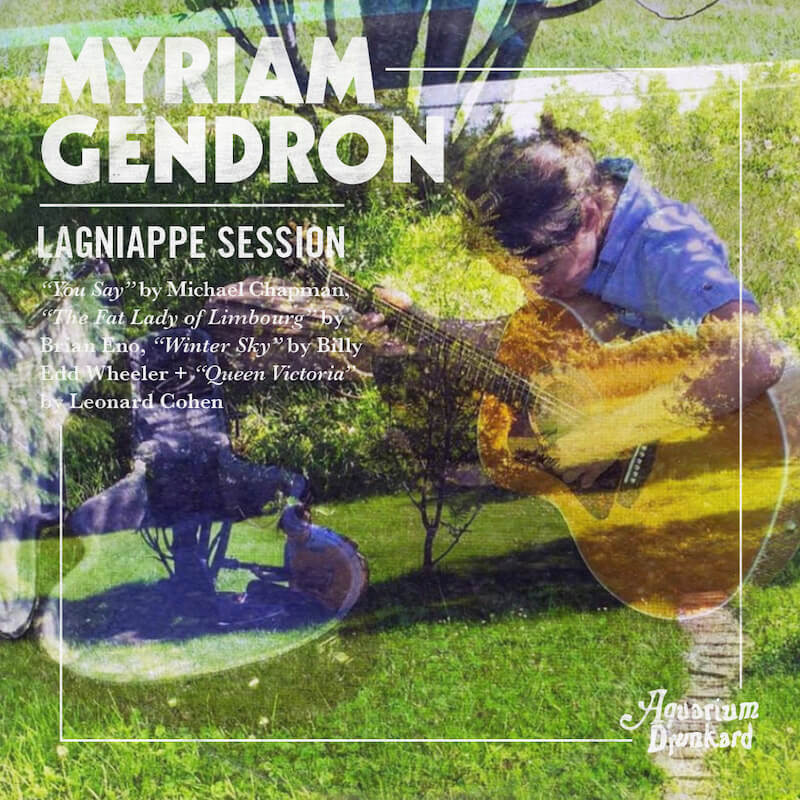 Lagniappe (la ·gniappe) noun 'lan-ˌyap,' — 1. An extra or unexpected gift or benefit. 2. Something given or obtained as a gratuity or bonus.
It's been seven long years since Myriam Gendron's stunning debut, Not So Deep As A Well, where she delicately adorned the poetry of Dorothy Parker with her own glistening fingerpicking and plaintive voice. An album that's mystique has only continued to deepen in the years since its release, the faint rumors of a follow-up have been something of a sustaining life force to Gendron's passionate devotees. With Ma délire – Songs of love, lost & found, her long-awaited sophomore effort finally due October 1, Gendron takes a bold and expansive step forward—one that retains the unclassifiable essence that first defined such a quitely immense talent, while simultaneously wandering off in surprising and exciting new directions.

For her first Lagniappe Session, Gendron sets her sights on the overlooked songwriter Billy Edd Wheeler, seventies Eno at his most hypnotic, a deep cut and long-standing favorite from her Montreal compatriot Leonard Cohen, and an unintentionally timely tribute to the recently departed Michael Chapman.
---
Myriam Gendron :: You Say (Michael Chapman)
I think farewell songs are my favorite family of folk songs, and this is such a perfect one. It tells the ordinary story of a man leaving a woman, but it tells it with such finesse and yet so little means. With just a few simple words, Michael Chapman manages to capture the infinite sadness of incommunicability. Harris Newman, who mastered my tracks for this session, sent me the final files with a few words of condolences on Michael's passing. He had just died and the word was out on social media. I wasn't aware. I didn't know him personally but I'm a big fan of his work. So although it wasn't meant like that, I like to see this cover as my farewell to this great man and brilliant musician.
Myriam Gendron :: The Fat Lady of Limbourg (Brian Eno)
I really love what Brian Eno did in the early 1970s. The arrangements are so complex, I thought it would be funny to see what I could do with the few instruments I have. I had a lot of fun playing with my flute and the added effects. The result is far from what I usually do. It was a refreshing experience!
Myriam Gendron :: Winter Sky (Billy Edd Wheeler)
My partner sent me this beautiful song a few weeks ago, right after receiving some bad news about my mother's health. He had heard Judy Collins' version of it and then, after some research, found out it was an older song, written by the country singer-songwriter Billy Edd Wheeler. There's been a lot of sickness and death around us in the past two years and the pandemic didn't make it easier. The song really spoke to us. I couldn't get it out of my head for a whole week. There's a mystique about it, something truly special and haunting in its melody and lyrics, that instantly made it one of my all-time favorite songs.
Myriam Gendron :: Queen Victoria (Leonard Cohen)
I've been obsessed with this song since I first heard it around the age of 17 and I've been playing an electric cover of it for a few years. It's not a very well-known Leonard Cohen song. He never recorded a studio version of it. It's actually a poem he wrote and set to music. It's not written like a typical song: it's very irregular and surprising, but I love the way it falls back on its feet. I'm happy to make my cover of this song official around the release of my new record because I feel like they have something in common: a way of looking at a certain lost heritage, a desire to reconcile tradition with modernity.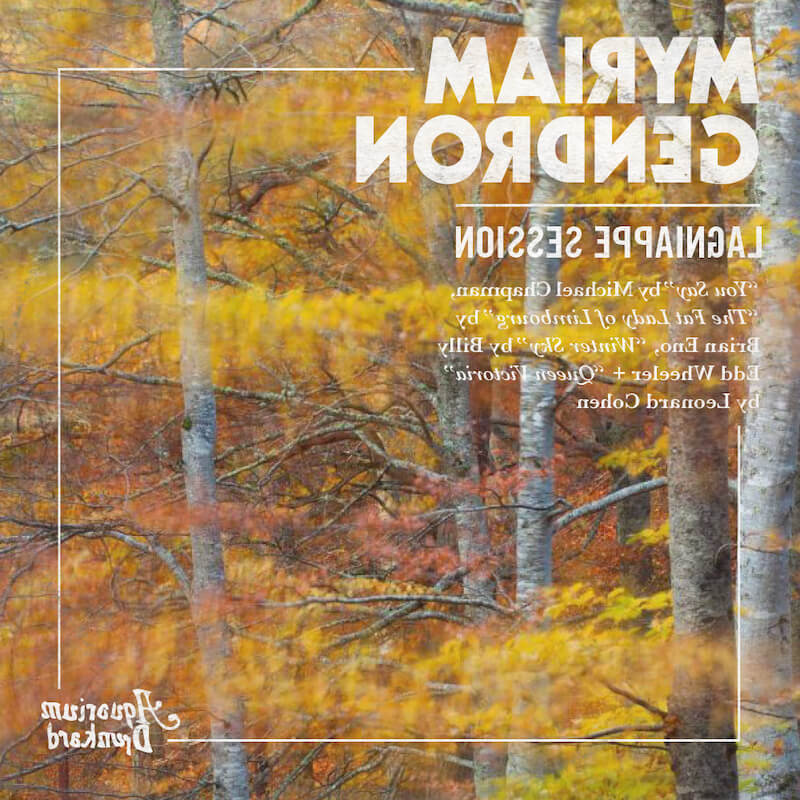 Lagniappe Sessions Archives / imagery via d norsen
For heads, by heads. Aquarium Drunkard is powered by its patrons. Keep the servers humming and help us continue doing it by pledging your support via our Patreon page.