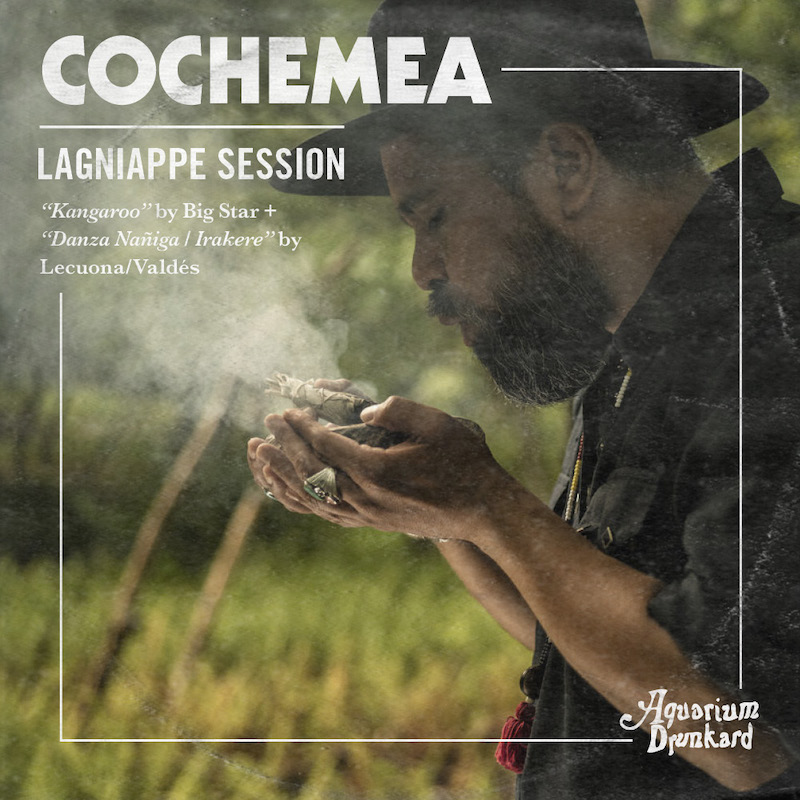 Lagniappe (la ·gniappe) noun 'lan-ˌyap,' — 1. An extra or unexpected gift or benefit. 2. Something given or obtained as a gratuity or bonus.
On Vol. II Baca Sewa, Cochemea Gastelum returns with a deeply rooted set of cosmic funk, soul, and jazz-inflected spiritual music. Like his 2019 Daptone instant classic All My Relations, the songs on his latest draw from a wellspring of familial connection and camaraderie. Named for his family's pre-colonial name, the album literally draws in his relatives—credited as The Baca Sewa Singers—and plays out like an ancestral trip through time. For his first ever Lagniappe Session, Cochemea interprets selections from Big Star and Cuban group Irakere. His thoughts on these songs accompany his recordings here.
Cochemea :: Kanga Roo (Big Star)
I first heard Big Star's Third/Sister Lovers many years ago in college on a mix tape a dear friend made for me. I sadly lost my tape collection after many years of moving around, but rediscovered Third many years later. I was always mesmerized by the song "Kanga Roo." I love the whole album and this song in particular. The production of Jim Dickinson, with its jagged sonic textures going in and out, creating a whole new kind of temporal, spatial universe supporting Chilton's lyrics, is both unsettling and beautiful. I initially wanted to do a version with only horns in a devotional setting, summoning the ethereal along with the sense of memory and loss the tune conjures for me. I decided to contact one of my favorite arrangers, Michael Leonhart, to collaborate. He ended up laying down a drone, I added various horns, he added brass and some different orchestral and rhythmic layers, and it went on from there. I love Alex Chilton's vocal melody and performance, so I tried to stay somewhat faithful to it, while adding my own interpretation.
Cochemea :: Danza Nañigo (Irakere)
"Danza Nañigo" is taken from the 1974 album Teatro Amadeo Roldan Recital by legendary Cuban band, Irakere. I love their work and in particular this first album, which completely knocks me out. The chord changes and melody of this tune really stuck with me and has such a soulful feeling, building up to an ecstatic and joyous outro, while the melody keeps building and building… Incredible! I wanted to do a version that had a loose feeling with the Maestro Drum machine, but also a nod to the late '60s Atlantic years of Eddie Harris.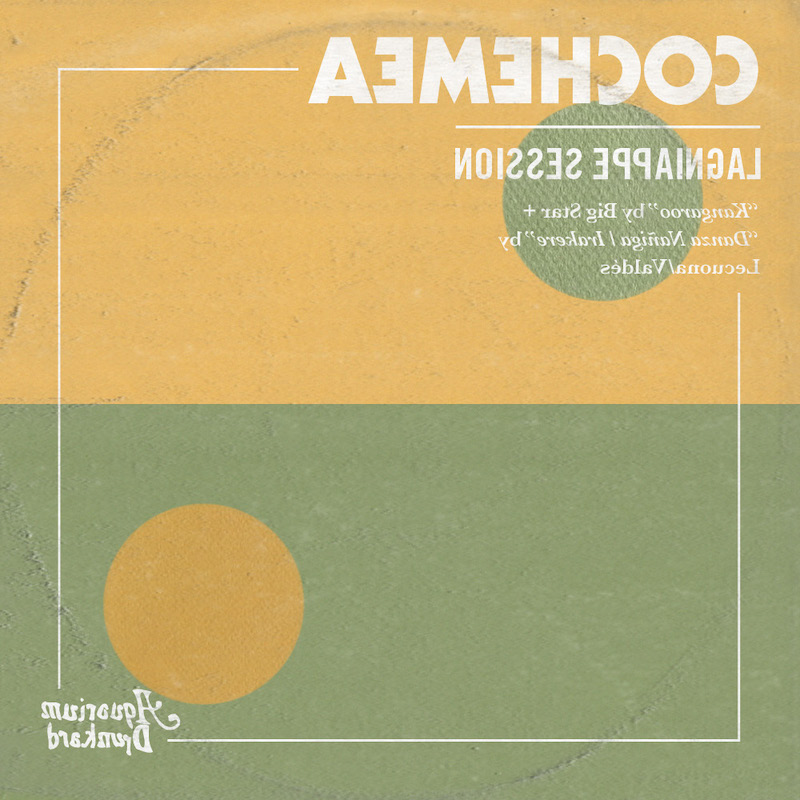 Credits: Electric Sax, Flutes, Bass Clarinet, Cochemea | Brass, percussion, tamboura, drums, bass, mellotron, Michael Leonhart | Additional percussion, Elizabeth Pupo-Walker | Produced by Michael Leonhart and Cochemea Gastelum | Mixed and arranged by Michael Leonhart | Mastered by Scotty Hard | Electric Sax, Alto Saxophone, Shaker, Drum machine, Cochemea | Drums, Brian Wolfe | Bass, Guitar, Alex Chakour | Organ, Electric Piano, Victor Axelrod | Conga, Tambourine, Elizabeth Pupo-Walker | Horns arranged and performed by Steven Bernstein and his boutique brass choir | Produced by Cochemea Gastelum | Mixed and Mastered by Scotty Hard
Lagniappe Sessions Archives / imagery via d norsen
For heads, by heads. Aquarium Drunkard is powered by its patrons. Keep the servers humming and help us continue doing it by pledging your support via our Patreon page.