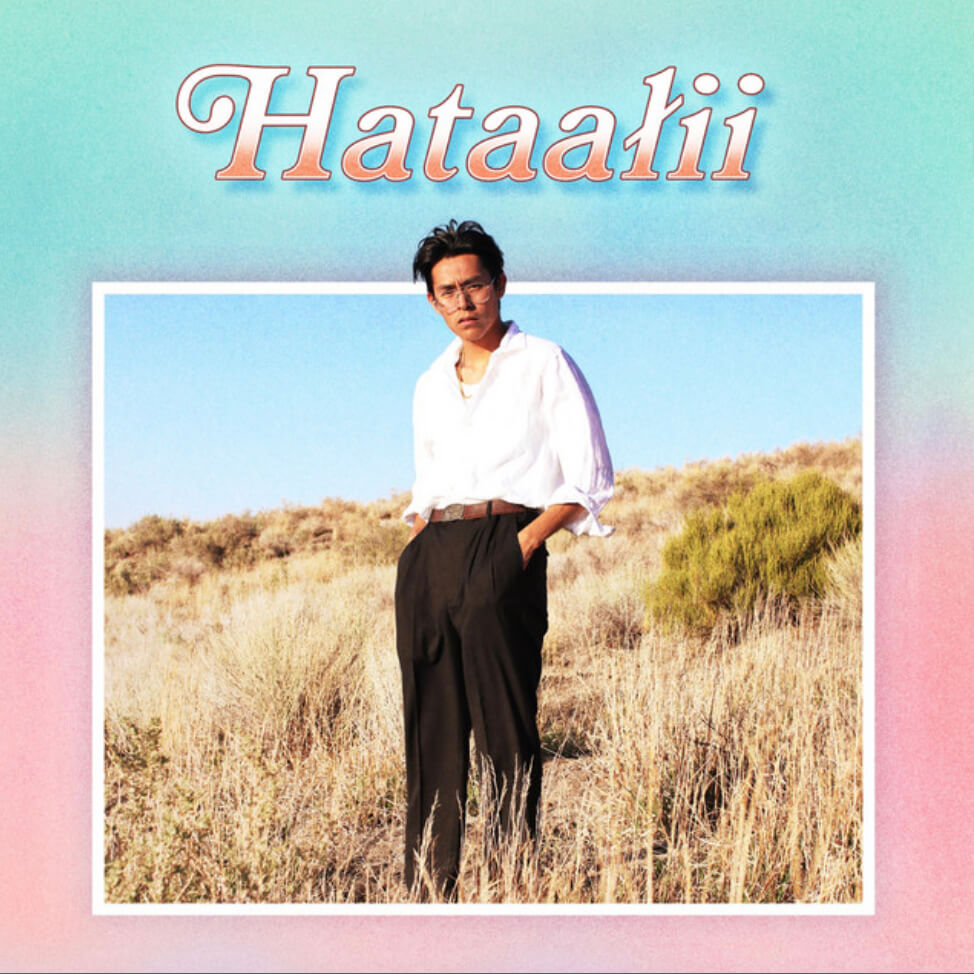 Not sure what you got done during the pandemic, but I'd wager a bet it probably wasn't nearly as much as eighteen year old Hataaliinez Wheeler has managed. Over the course of the last two years or so he's finished high school, started college, built a Hogan (a traditional Navajo ceremonial dwelling) with his father, made dozens of super charming lo-fi music videos and promo spots, and quietly self released three full-length albums and an EP (with his buddy, Jakob) of completely effortless sounding pop—all created in his bedroom.
Hailing from Window Rock, Arizona, the capital of the Navajo nation, it was probably predetermined that he'd make music, as Hataalii literally means "to sing". His songs are weirdly genreless and out-of-time, yet constantly reach for some sort of cosmic agency. You can frequently hear him experimenting and trying different personas on, but the force of his charisma unites all the disparate elements he puts together. He's a master at conjuring a kind of Southwestern saudade, like on the latest EP's most compelling and addictive track, "Lonesome." Though rarely overt about his Navajo heritage and mostly concerned with the love struggles of your average teen, there are subtle markers here and there of where he's coming from: instrumental interludes about fry bread stands (Joe Yazzie's Fry Bread Stand), or the twilight riddled "Death", which seems to skirt at the edge of (and possibly makes fun of) western tropes. "Turquoise Man", the standout track on the latest self-titled full-length from this year finds him possibly trying to bridge this divide: "My mind is sick and I can't hear/I keep my phone on me always/It's a burden now/I'm a faceless sound/These kids got nothing on me /I'm a backhand man /I'm a turquoise man." Can't wait to see what's next from this young talent. | m klausman
For heads, by heads. Aquarium Drunkard is powered by its patrons. Keep the servers humming and help us continue doing it by pledging your support via our Patreon page.