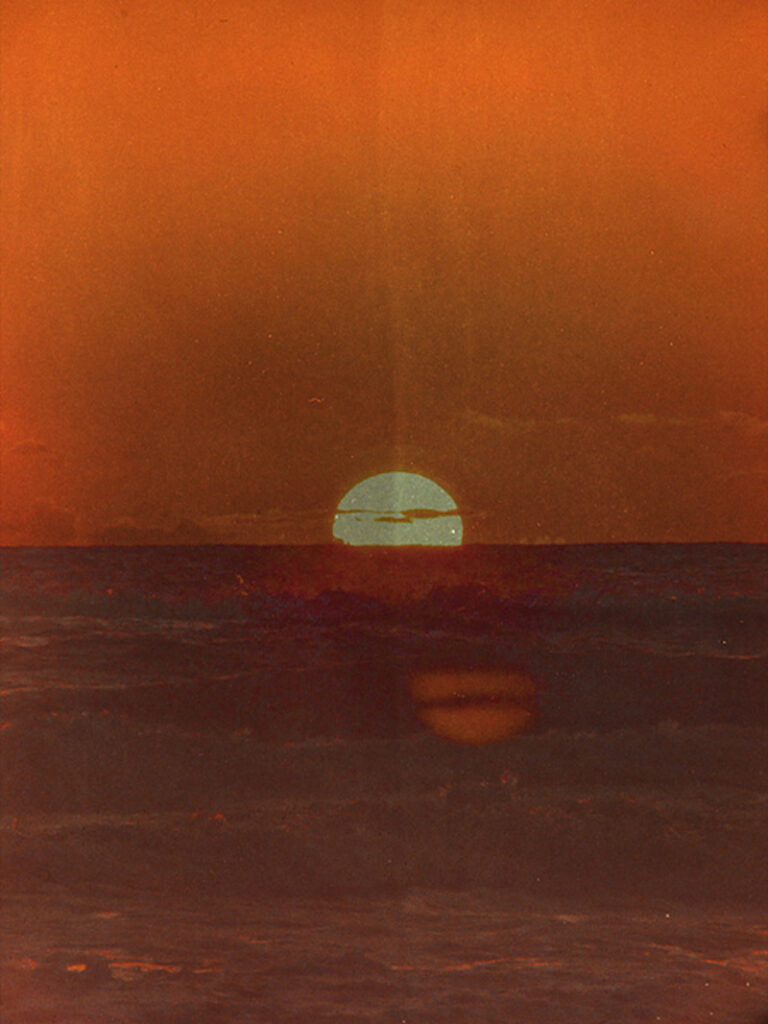 Floating in the ether once again. Radio Free Aquarium Drunkard returns for its regular third Sunday broadcast. Four hours of freeform radio from the RFAD crew on October 17 from 4-8 PM Pacific. In hour one, guest DJ David Mittleman joins us for Observations of Deviance, an hour of righteous jazz vocals from the likes of Gil Scott-Heron, Mary Lou Williams, Sons of Kemet, June Tyson, and more. In hour two, Jason Woodbury and Michael Krassner mix up folk-rock, progressive funk, unabashed pop, and spooky Halloween sounds on Range and Basin. In hour three, Tyler Wilcox presents a smattering of small club funk/soul/jazz from the early 1970s, and to close, an hour of vintage Sidecar Transmissions from AD founder Justin Gage. Interstitial airwaves debris transmitting somewhere off the coast of Los Angeles. Individual shows available via supporting AD on Patreon, broadcast archives hosted at dublab.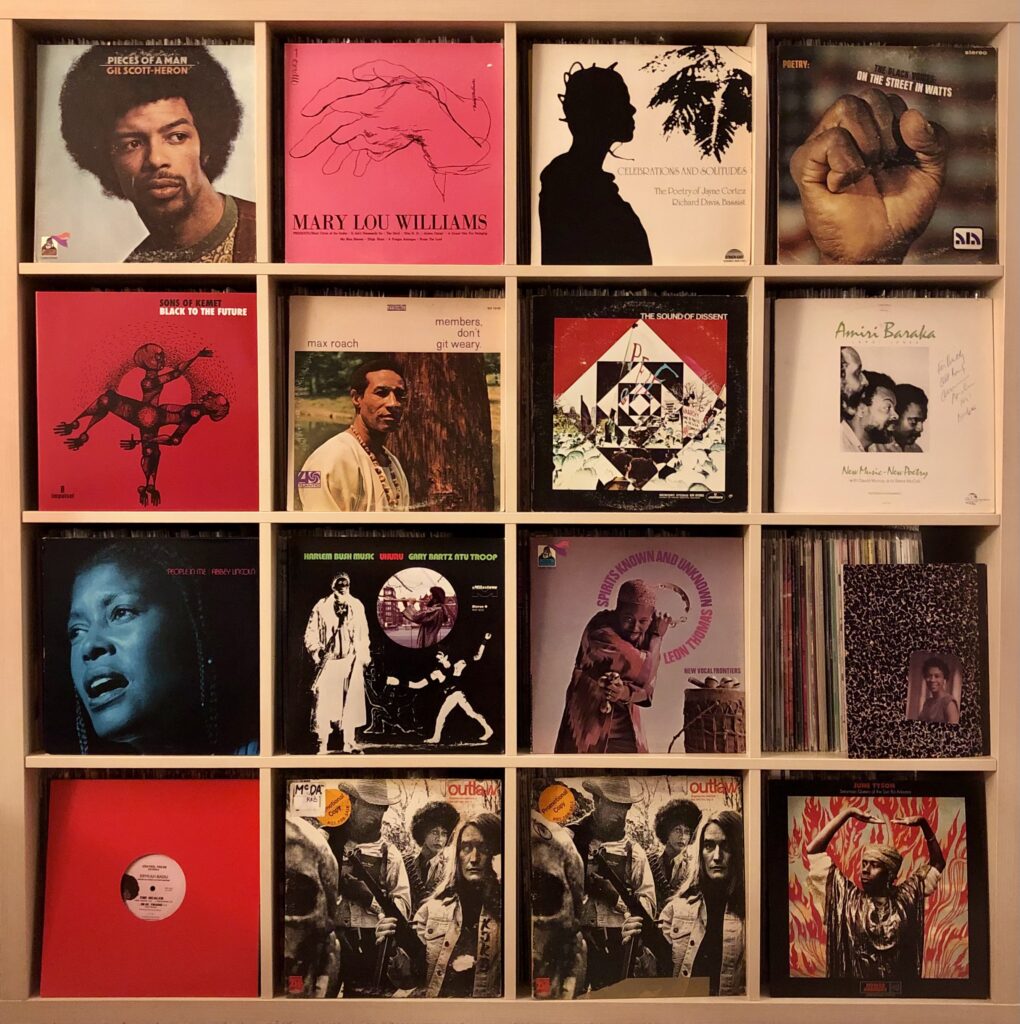 Observations of Deviance with David Mittleman: Sons of Kemet, "Pick Up Your Burning Cross" (featuring Moor Mother and Angel Bat Dawid ++ Gil Scott-Heron, "Lady Day and John Coltrane" ++ Jayne Cortez, "Lexington/96 Street Stop" ++ Mary Lou Williams, "Praise The Lord" ++ Sheila Jordan, "It Don't Mean a Thing (If It Ain't Got That Swing)" ++ Eugene McDaniels, "Sagittarius Red" ++ Children of the Sun, "Sounds of Scorpio" ++ June Tyson, "Tapestry From An Astroid" ++ The Watts Prophets, "Kill" ++ Eartha Kitt, "Intro -3 Parts" ++ Gary Bartz NTU Troop, "Uhuru Sasa" ++ The Brother Moves On, "You Think You Know Me" ++ Leon Thomas, "The Creator Has a Master Plan" ++ Amiri Baraka, Leroi Jones With David Murray and Steve McCall, "The Last Revolutionary (For Abbie Hoffman)" ++ Jeanne Lee, "Subway Couple" ++ Abbey Lincoln, "Africa"
Range and Basin with Jason P. Woodbury: Michael Krassner, "Theme From Range and Basin" ++ Golden BooTs, "Eye In the Sky" ++ Paul Leary, "Born Stupid" ++ Starflyer 59, "New Guitar" ++ Badge Epoch, "Consensus Reality" ++ Eric Slick, "Kind of Person" ++ Terry Teene, "The Hearse Song" ++ Jesse Sykes and the Sweet Hereafter, "Spectral Beings" ++ John Ashbery, "They Dream Only of America" ++ David Lynch featuring Jack Cruz, "Dancin' In the World of Love" ++ Springtime, "Will to Power" ++ Friends of Dean Martinez, "Under the Waves"++ Lael Neale, "Blue Vein" ++ Cochemea, "Kanga Roo" (Lagniappe Session) ++ The Clientele, "Orpheus Beach" (Go-Betweens cover)
Doom and Gloom from the Tomb with Tyler Wilcox: Donnie Hathaway, "The Ghetto" ++ Lonnie Smith, "I Want To Thank You" ++ Curtis Mayfield, "Mighty Mighty Spade & Whitey" ++ Charles Earland "Smiling" ++ Grant Green, "Sookie Sookie" ++ Isley Brothers, "It's Your Thing" ++ Jimmy Smith, "Let's Stay Together"
Sidecar Transmissions (Nine and Six): Johnny Thunder, "I'm Alive" ++ The Kinks, "Nothing In This World Can Stop Me Worryin' Bout That Girl" ++ Rob London, "Gloria" ++ Grateful Dead, "Cream Puff War" ++ The Seeds, "Can't Seem To Make You Mine" ( ( Break ) ) The Electric Piano Underground, "Good Vibrations" ++ David Bowie, "Let Me Sleep Beside You (BBC Session)" ++ The French Church, "Slapneck 45" ++ Bill Deal & The Rhondells, "Hey Bulldog" ++ Mickey & Sylvia, "Dearest" ++ Jim Sullivan, "Highways" ++ The 31st Of February, "God Rest His Soul" ++ F.J. McMahon, "Sister Brother" ++ Gary Higgins, "Thicker Than A Smokey" ++ Merit Hemmingson, "Brudmarsch efter Florsen I Burs" ++ Arthur Verocai, "Sylvia" ++ Alex Chilton, "Don't Worry Baby (fragment)" ++ Jessica Pratt–"Night Faces" ++ Susan Christie, "Paint A Lady" ++ Willis Earl Beal, "Monotony"
Only the good shit. Aquarium Drunkard is powered by our patrons. Keep the servers humming and help us continue doing it by pledging your support via our Patreon page.