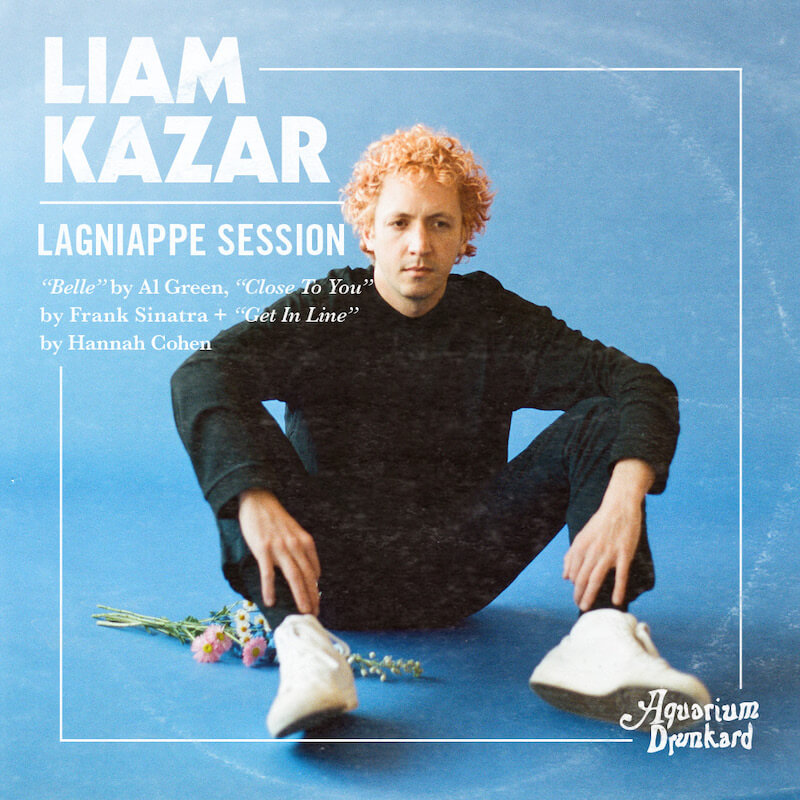 Lagniappe (la ·gniappe) noun 'lan-ˌyap,' — 1. An extra or unexpected gift or benefit. 2. Something given or obtained as a gratuity or bonus.
In our recent piece on Liam Kazar's Due North, we noted that the Kansas City/Chicago polymath was "justifiably confident no matter the subject or style," as the lp highlights both his croonerisms and lyrical word play. In choosing the following three tunes for his first Lagniappe Session, Kazar leans a bit more into the croon but not at the expense of variety. First, a new take on an Al Green gem, alternatively lain heavy with double-tracked guitar and stripped to its barest elements. Next up, a twist on the arrangement of a Sinatra classic, trading out a string quartet for a gently plucked six-string and even gentler tapped keys. Finally, an almost-true-to-the-original take on a recent-classic, swapping out Hannah Cohen's vocals and sneaky pop sensibilities for his own, with just a dash of western swing. Kazar hits the North East with Sam Evian starting later this month, with the tour extending into November. The artist on his selections, below…
---
Liam Kazar :: Belle (Al Green)
If I'm staring down the barrel of a post-dinner party sinkful of dishes, I'm probably going to listen to The Belle Album by Al Green. This title track lifts my spirit every time I hear it and I love the way it all sort of unravels in front of you as if the song always existed and the band is just remembering its way through the song. It's also a subject matter I don't hear much in songwriting — the struggle of faith's role in a relationship. I'm not a religious person, but I can totally relate to wanting to have your cake and eat it too, in a grand sense. Perfect song.
Liam Kazar :: Close To You (Frank Sinatra)
At some point on a walk, if it's below 65 degrees fahrenheit, I'm listening to Frank Sinatra and/or Nat "King" Cole. That's just the way it is. Frank's recording of "Close To You" with The Hollywood String Quartet is so beautiful and you can hear his breath control in the recording because it's so quiet. For about a year now, this is the first song I play every time I pick up a guitar.
Liam Kazar :: Get In Line (Hannah Cohen)
Give Hannah Cohen any set of chords and she'll come up with a beautiful melody, almost on the spot. "Get In Line" is a tight little package of chords and Hannah builds this winding melody over it that I love so much. I'm so honored to have been able to play this tune in my live show. You should definitely spend some time with Hannah's Welcome Home. It'll give you what you need and then give some more.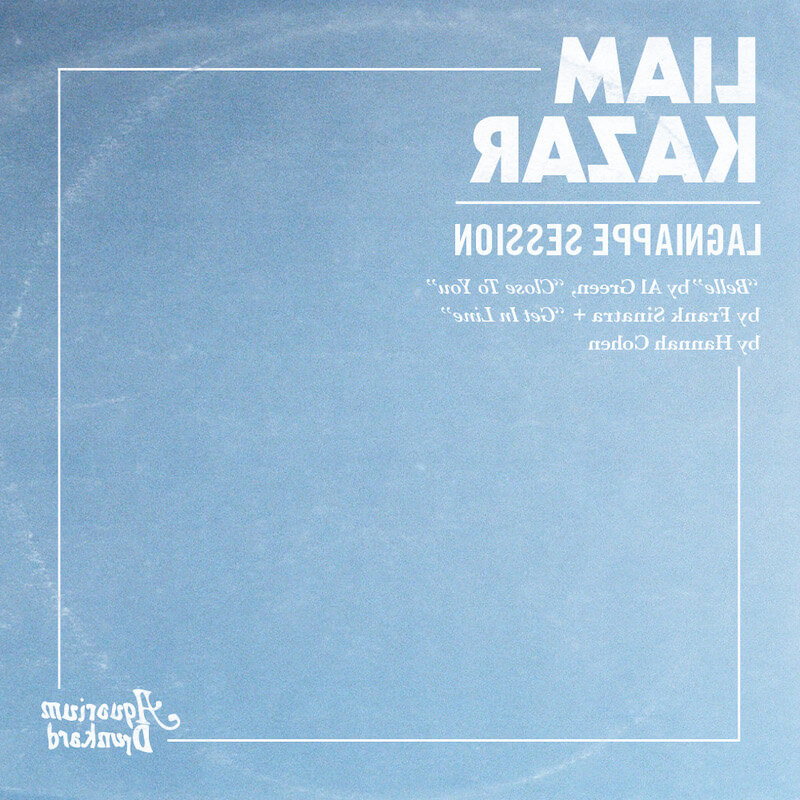 Lagniappe Sessions Archives / imagery via d norsen
For heads, by heads. Aquarium Drunkard is powered by its patrons. Keep the servers humming and help us continue doing it by pledging your support via our Patreon page.