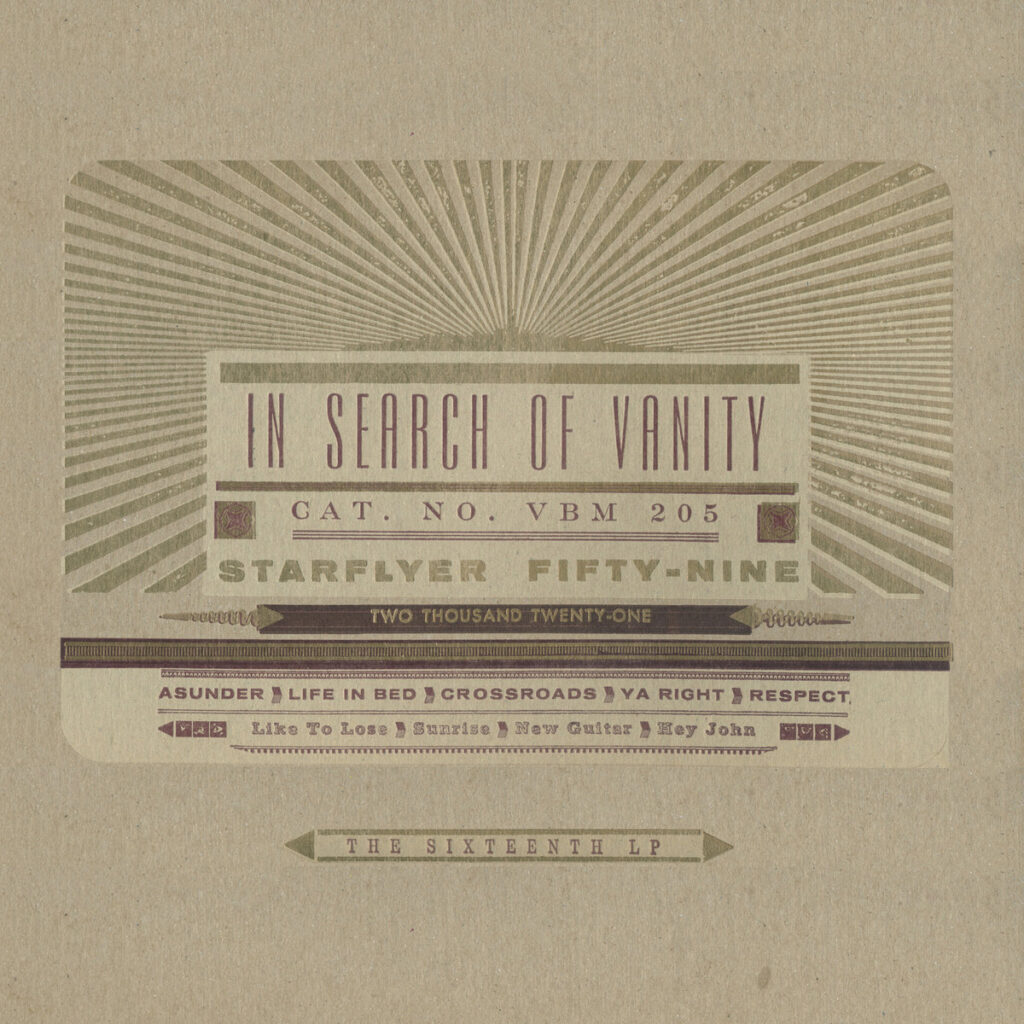 For the better part of three decades, Jason Martin has recorded and released music as Starflyer 59. Though the shoegaze classic Gold rightfully earned Martin a spot on Pitchfork's 50 Best Shoegaze Albums list, he's steadfastly maintained a low profile, never showy or overwrought, as his concisely worded interviews and sometimes monochromatic album artwork demonstrate. Martin's early shoegaze albums are indeed feedback-laden classics, but he quickly began incorporating wider influences, and the result is a varied and exploratory back catalog: AOR evocation on Old, recorded with Jeff Cloud, Frank Lenz, and the late great Richard Swift; Sabbath worship on Americana; transcendent Beach Boys psychedelia on Leave Here A Stranger, released 20 years ago in mono. He's kept at it too, steadfastly releasing albums every few years and teaming with David Bazan and Trey Many in the rock outfit Lo-Tom. The potent longing that characterizes his best work comes at times, goes at others, but Martin stays present and consistent.
"Seems like I haven't changed at all," Martin sings on Vanity, and while his 16th album doesn't outright abandon the straightforward post-punk that has largely defined the band's last decade and a half, it also resurrects sounds from the band's rich discography to add to the mix and charts whole new territory. Martin's best songs—from "Fell in Love at 22" to "Like All My Friends Who Play Guitar"—center on routine, the persistent slippage of time, the way years disappear. He always sang like he was old. On Vanity, his voice carries the weight of middle age, and he employs it commandingly over thoughtful synths from his Lo Tom bandmate TW Walsh, known for his work in Pedro the Lion, swelling cinematic touches, folk pop strumming, and New Wave glimmering.
Sometimes lyrics function like Guided By Voices-esque riddles on SF59 albums, but not so much here. Straightforward and deeply felt, Martin levels on "Like to Lose," reflecting on his persistent attraction to the underdog mentality. That ineffable longing is back in full force, even on the sparkly and undeniable "New Guitar" and the lovely "Sunrise," which documents a morning following a long night spent tossing but sounds like a dreamy reverie. Martin's always worked alongside his music career, running a trucking company and raising a family (he son, Charlie plays drums on Vanity and he's released a handful of great records with his wife Julie under the name Bon Voyage and with his brother Ronnie of Joy Electric). Martin has been wryly singing and talking about quitting music for decades now, but Vanity—which sees release on Cloud's Velvet Blue Music label, commemorating 25 years of blue collar dream pop this year—is the work of an engaged lifer, a bright new edition in a catalog that shares disparate territory with The Deftones, The Pernice Brothers, Deerhunter, Sixpence None the Richer, The Smashing Pumpkins, and the assorted groups from the Twin Peaks-venerating micro genre. Featuring gorgeous letterpress design by Bruce Licher of Independent Projects Press and its associated label, it's a fitting celebration of a project, brought to life by longtime collaborators. "I'm a crossroads," Martin sings, but on Vanity he knows where he's going. | j woodbury
Keep listening and reading. Aquarium Drunkard is powered by its patrons. Keep the servers humming and help us continue doing it by pledging your support via our Patreon page. For heads, by heads.