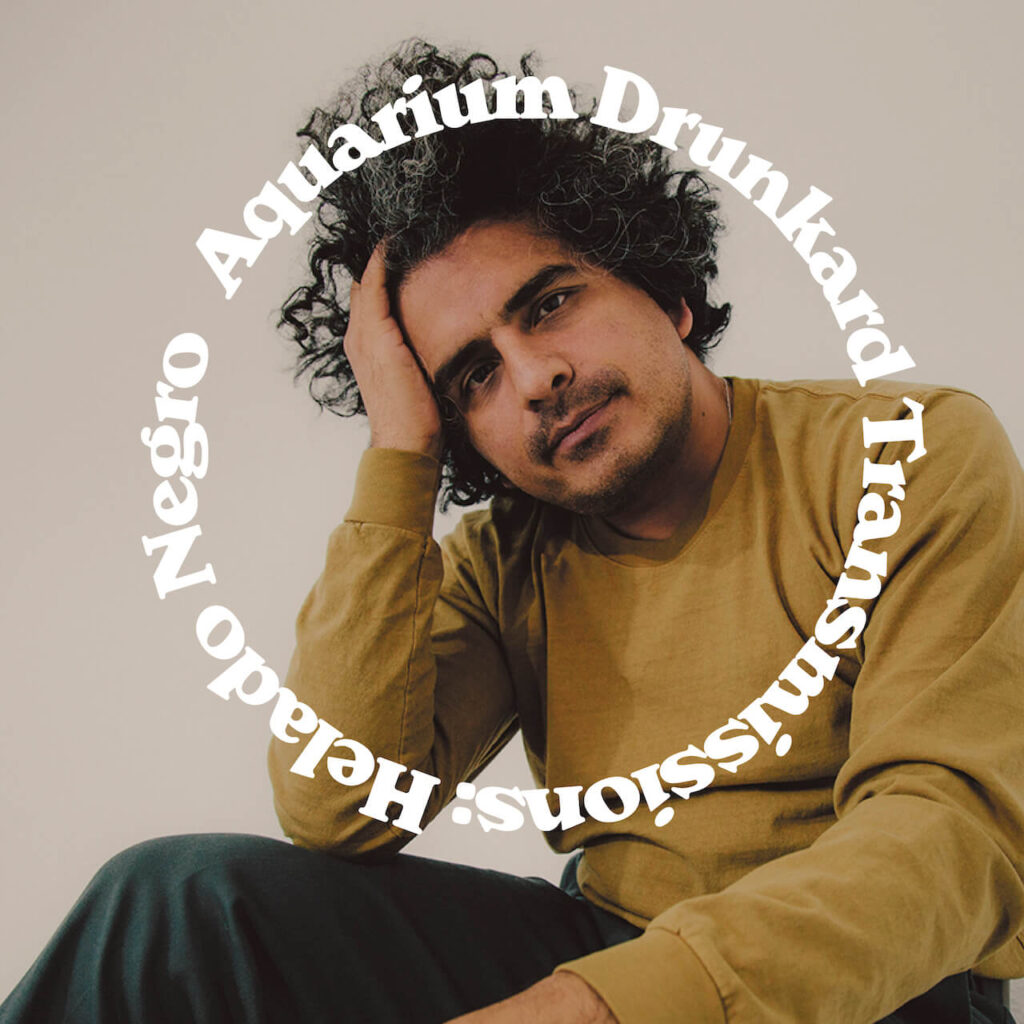 This week on Transmissions, our weekly series of strange conversations: Roberto Carlos Lange of Helado Negro. His new album of electronic bliss pop, psychedelic ambient, and soulful love songs is called Far In. Lange joined host Jason P. Woodbury for a talk about Marfa, his journey through the world of independent music, expansive views of consciousness, and the early days of his musical practice—as well as much more.
Transmissions :: Helado Negro
Episode playlist: Helado Negro, "Gemini & Leo" ++ "La Naranja"
Transmissions is written, produced, and hosted by Jason P. Woodbury. Audio editing by Andrew Horton. Sarah Goldstein and Jonathan Mark Walls produce visual work for the show. Justin Gage is our top of the show announcer and executive producer. Next week on the show—our final episode of the season: Scott Berlin of Los Lobos.
Keep listening and reading. Aquarium Drunkard is powered by its patrons. Keep the servers humming and help us continue doing it by pledging your support via our Patreon page. For heads, by heads.