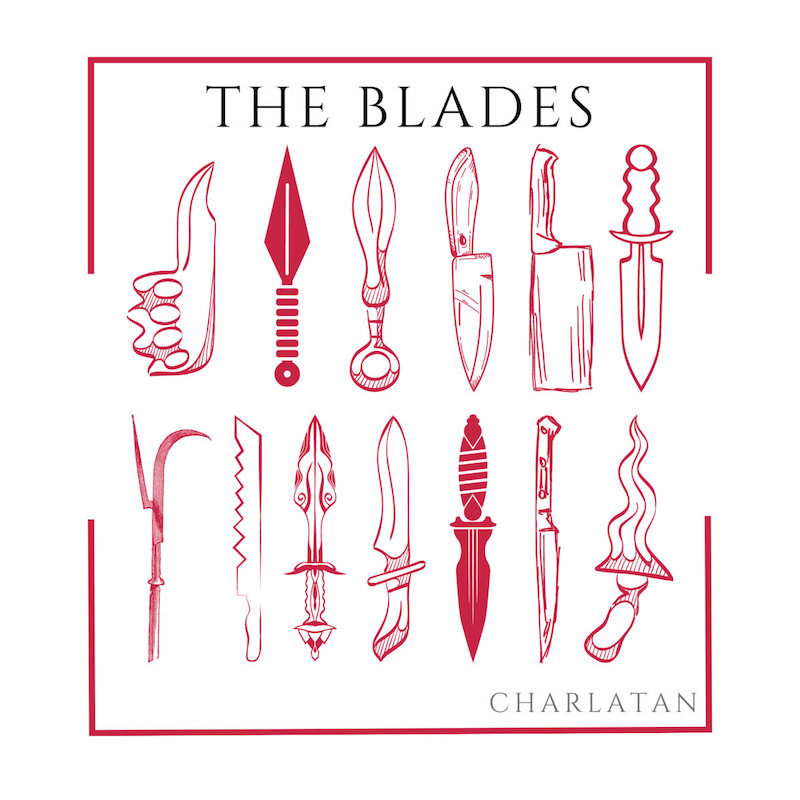 Brad Rose builds worlds within worlds. With the recent relaunch of Foxy Digitalis, an online publication exploring the deepest corners of experimental music, they continue a project that has existed in various forms since the mid-1990s. Their label The Jewel Garden has been just as fruitful, cultivating Rose's many projects that range from Ajilvsga's ambient black metal to The North Sea's solo bouzouki. As Charlatan, their latest release The Blades ties together various strands of Rose's multidisciplinary output, combining a chapbook of poems and increasingly complex mazes with the latest excerpt of a sci-fi novella, all soundtracked by an album of kosmische synth instrumentals. 
The music of The Blades is initially lulling, drifting between twinkling melodies and ominous drones in the first half of its voyage. Reading along with Rose's economic imagery, it becomes hazily clear that they are reporting from a reality where dramatic changes have occurred and yesterday is "a vague recollection of dust." It's unclear who they need to be armed against in this new dawn, but at one point the blades are being sharpened, "ready for the bootstraps" of an approaching enemy. 
"Serenade" breaks this spell to cast another with the album's sole guest appearance from Colin Fisher and his sultry saxophone. Another surprising moment appears near the conclusion of "Cathedrals With The Tallest Spires" as Rose's airy, wordless vocals are overlaid with trilling synths that sound like Terry Riley played on keytar. The album concludes with "Under Black Stars," an expansive suite gliding from triumphant fanfare into the vast emptiness of deep space before finally encountering unearthly arpeggios. 
In the chapbook's second poem, Rose writes "Words promise worlds that no longer exist." When combined with the music of Charlatan, they channel science fiction into sound, offering a glimpse at worlds yet to come. | j locke
Only the good shit. Aquarium Drunkard is powered by our patrons. Keep the servers humming and help us continue doing it by pledging your support via our Patreon page.