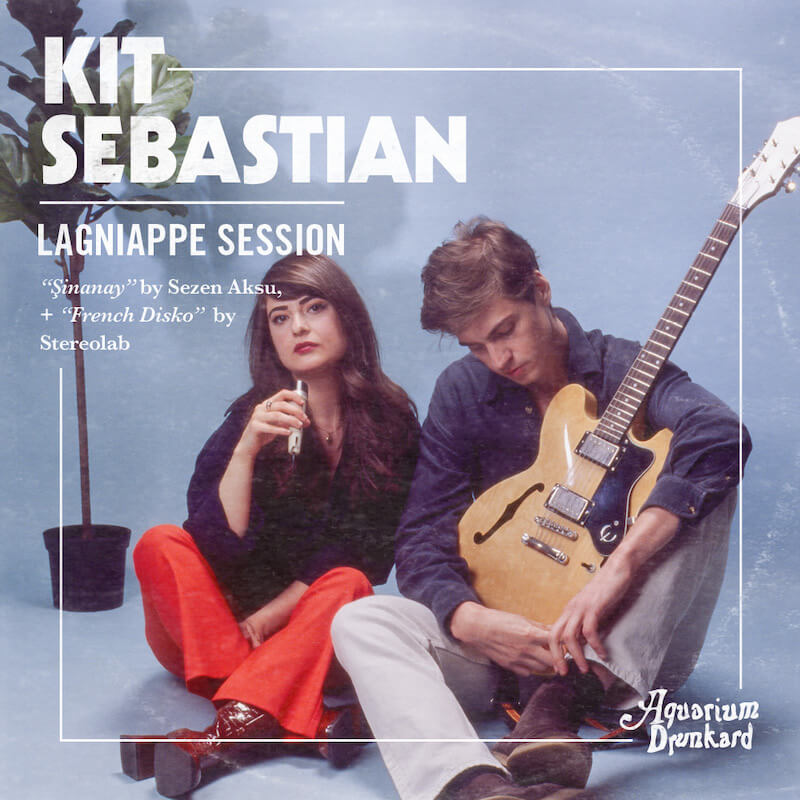 Lagniappe (la ·gniappe) noun 'lan-ˌyap,' — 1. An extra or unexpected gift or benefit. 2. Something given or obtained as a gratuity or bonus.
Shot out of a hyper-creative canon, Kit Sebastian (Kit Martin and Merve Erdem) landed with a formidable debut in 2019's Mantra Moderne. Its audience held tightly to the album's global sprawl, advocating for more ears to agree and more music to arrive. The duo's follow-up, Melodi, answers those calls and then some. Intercontinental instrumentation is back – traversing sounds from the Cold War-era Balkans to rural South America – replete with Erdem's versatile, multilingual voice. Delightfully dancy, impressively intricate. Melodi's momentum delivers a confident band for their first Lagniappe Session with Martin and Erdem reimagining Turkish pop sensation Sezen Aksu and (no-introduction-needed) avant Londoners, Stereloab. Here, Aksu's "Sinanay" swings from the jump, while "French Disko" presents in a form the pair has quickly mastered: respecting, but not recreating, the past.
---
Kit Sebastian :: Şinanay (Sezen Aksu)
We've wanted to make a cover of Sezen Aksu for a while. She is one of our favourite Turkish singers / songwriters who inspires us with her effortless mix of different genres, playful lyrics and captivating vocals. The original of "Şinanay" is a beautiful example of late 80's Turkish disco pop and the lyrics belong to an important Turkish poet, Melih Cevdet Anday, talking about the ferry that goes to Istanbul's Princes' Islands carrying and bringing together different segments and races of society. We liked the idea of transforming it into something more delicate and smooth, with a Brazilian inspired rhythm on guitar and jazz piano lines.
Kit Sebastian :: French Disko (Stereolab)
We love Stereolab and "French Disko" is a very interesting piece of music. The deadpan intensity is a hard-to-produce effect and Stereolab achieves it so well. Since we released our first album Mantra Moderne, our music has been often compared to Stereolab. Then we thought: how would a Stereolab sound if we revisited it? The result was dark guitar lines, oud, latin percussion, and J.S Bach inspired synths. La Resistance!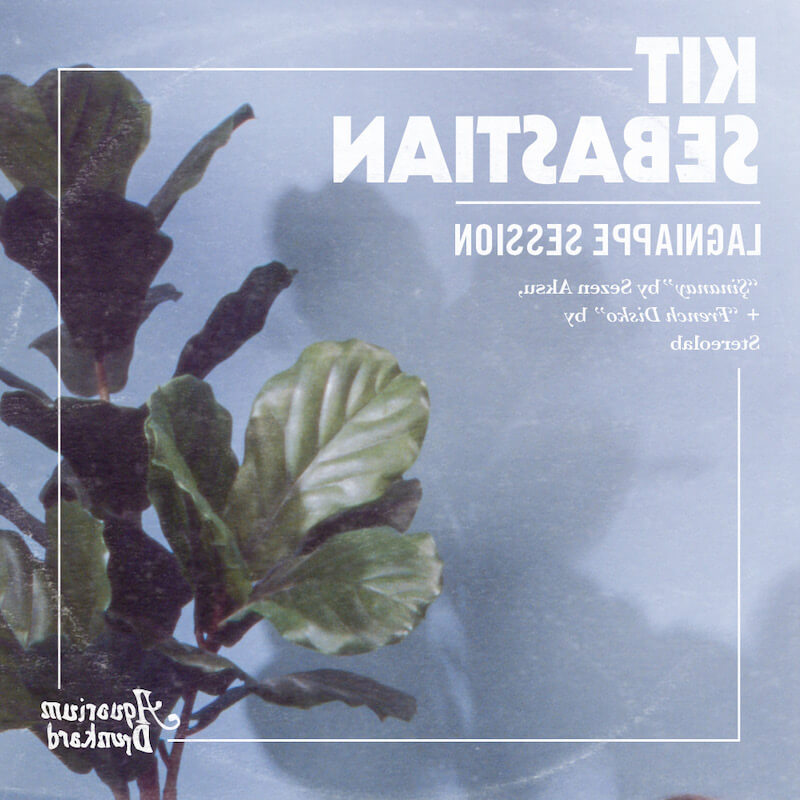 Lagniappe Sessions Archives / imagery via d norsen
For heads, by heads. Aquarium Drunkard is powered by its patrons. Keep the servers humming and help us continue doing it by pledging your support via our Patreon page.