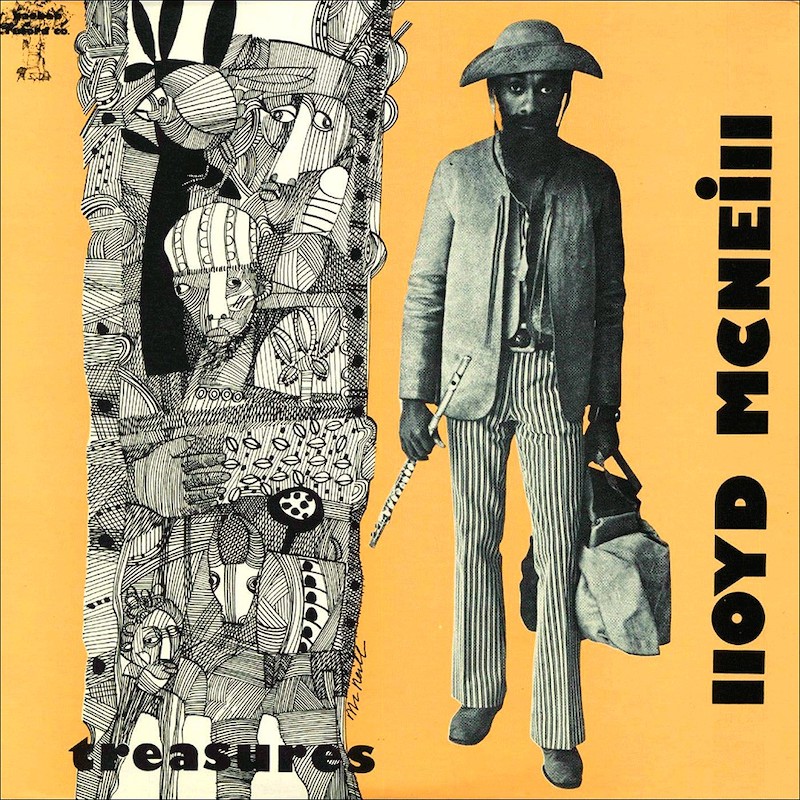 Without a doubt, the last decade of record collecting's surge into the popular consciousness has (finally) brought about the recognition of underappreciated Jazz Geniuses. Voracious suppliers of organic cosmic sounds – acclaim well overdue for their accomplishments – have been brought into the mainstream. The list is expansive and branches through various movements and stylistic impressions. Luckily, one of the many names brought to light was Lloyd McNeill. Born in Washington, DC in 1935, the flutist, composer, and painter has passed away at the age of 86.
McNeill was a mainstay of the more liberating side of the jazz spectrum from the late-sixties on. With limited sideman work for a comparative basis, listeners were introduced to McNeill's recorded work as a leader–granting an unshrouded interpretation into the artist's expansive worldview. His handful of LPs present compositions unrestrained by the at-times-paradoxical impression that Free Music must be totally lacking of structure, key, or syncopation. McNeill-led ensembles – locked into unfathomable funk – explored every melodic direction a tune could take, keeping the listener moving the entire time. A blissful menagerie of motorik and modulation.
McNeill's Treasures (1976) remains the most comprehensive in displaying the merits of his artistic genius. As a painter (well-respected by friend Pablo Picasso, mind you) McNeill draws in the record's holder with gorgeous abstractions of the recruited ensemble: Cecil McBee, Dom Salvador, Ray Armando, Portinho, Brian Brake. Alongside, a full body portrait of the artist gives the impression that McNeill was quite-possibly the coolest guy you'd ever meet. Such distinctive design only bolsters the wholly original contents of the LP's grooves. The mind expanding "Griot" is a 17-minute epic that runs the gambit from deep spiritual heaviness to triumphant fanfare to a sure-strutted swagger that dances the listener into the blues-y shuffle of "As a Matter of Fact." For the uninitiated and familiar alike, however, side two's "Salvation Army" should be thrown on in memory of McNeill. A brilliant and bouncy affair, the group burrows into a victorious march with a groove that refuses to stop. The perfect celebration of the immense talent and vision that is Lloyd McNeill. | j rooney
Only the good shit. Aquarium Drunkard is powered by our patrons. Keep the servers humming and help us continue doing it by pledging your support via our Patreon page.