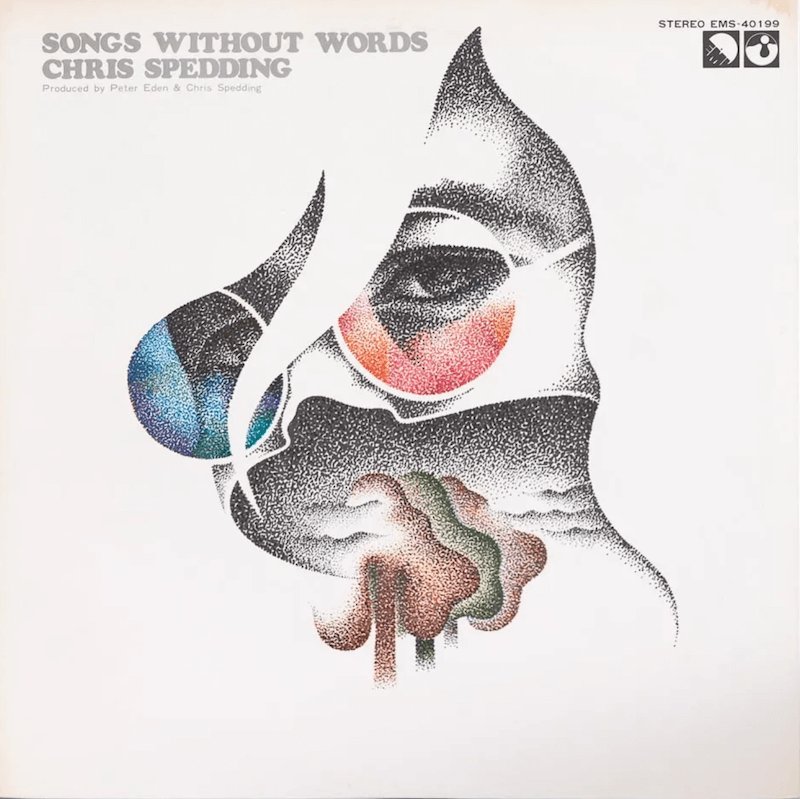 "Video Life" this is not. Prior to being reborn in the late 70s while riding the crest of British new wave, guitar guru Chris Spedding kicked off the decade with his solo debut, 1970's Songs Without Words. Originally a Japan-only release, the instrumental jazz album found itself reissued and augmented in 2015 with a number of the tracks shortened, along with the inclusion of bonus track "Sub-Continental Drift".
Per the motivations behind the abridged reissue, Spedding was allegedly unhappy with the sessions, and asked that the record be shelved. Referring to the project in 1992, Spedding notes the album "bothers me more than any other …I sounded ill at ease and unconvincing, and there was nothing new being said. The producer stood by our agreement and said he wouldn't put it out, so imagine my feelings when I discovered it had been released a year or two later in Japan." Aside from the edits, Spedding has obviously reappraised the work since those remarks in '92 as he oversaw the 2015 reissue.
One man's trash is another man's treasure. Judge for yourself with "Plain Song".
For heads, by heads. Aquarium Drunkard is powered by our patrons. Keep the servers humming and help us continue doing it by pledging your support via our Patreon page.