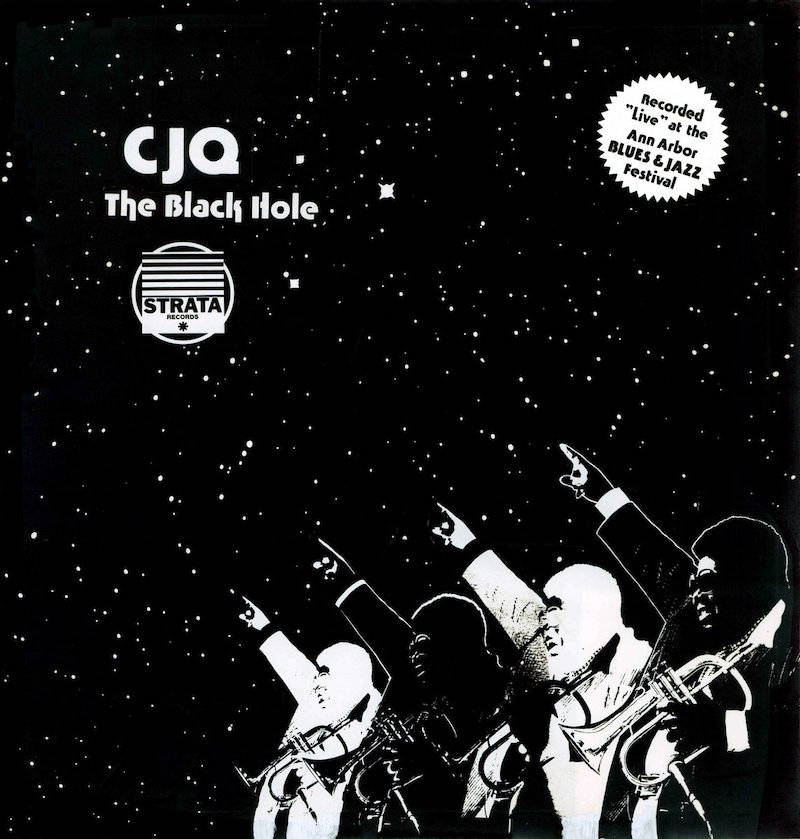 Molten astral jazz from the Motor City. By the time they recorded The Black Hole at the Ann Arbor Blues and Jazz Festival in 1973, CJQ (Contemporary Jazz Quintet) were Detroit's answer to the electric clarion call resounding throughout the jazz world. With one foot in the stratosphere and the other in the streets, CJQ propel themselves with the same thrust of Miles' Cellar Door band and Herbie Hancock's Mwandishi unit, while syphoning fumes of the raw energy given off by Detroit underground comrades like the MC5, Funkadelic, and the Tribe collective. Kicking off with a mammoth blues groove, the band is roll-called by CJQ affiliate and White Panther grand-poohbah John Sinclair before launching into full unfettered flight over four extended jams. There's a ferocious, overblown quality to The Black Hole that seems like a fidelity issue at first, but in the end it seems more likely that CJQ's sheer kinetic force could very well be melting the speakers from the inside out.
Formed by pianist Kenny Cox and trumpeter Charles Moore, CJQ recorded two sets of heady post-bop for Blue Note in the late 60s before decamping to their Detroit stomping grounds and setting up shop as the Strata Corporation—an artists' collective and community organization that oversaw a production company, performance gallery, and the all-too-short-lived Strata Records. Though The Black Hole was originally slated for release right down to the sleeve design and publicity materials, the record was shelved when financial restrictions caused Strata to fold in 1975. Slumbering for decades, The Black Hole was finally brought to light through 180 Proof Records' reissue of the entire Strata catalog, unleashed at last for listeners to experience CJQ as they were meant to be heard—unequivocally live and for the people. | j annis
Only the good shit. Aquarium Drunkard is powered by our patrons. Keep the servers humming and help us continue doing it by pledging your support via our Patreon page.