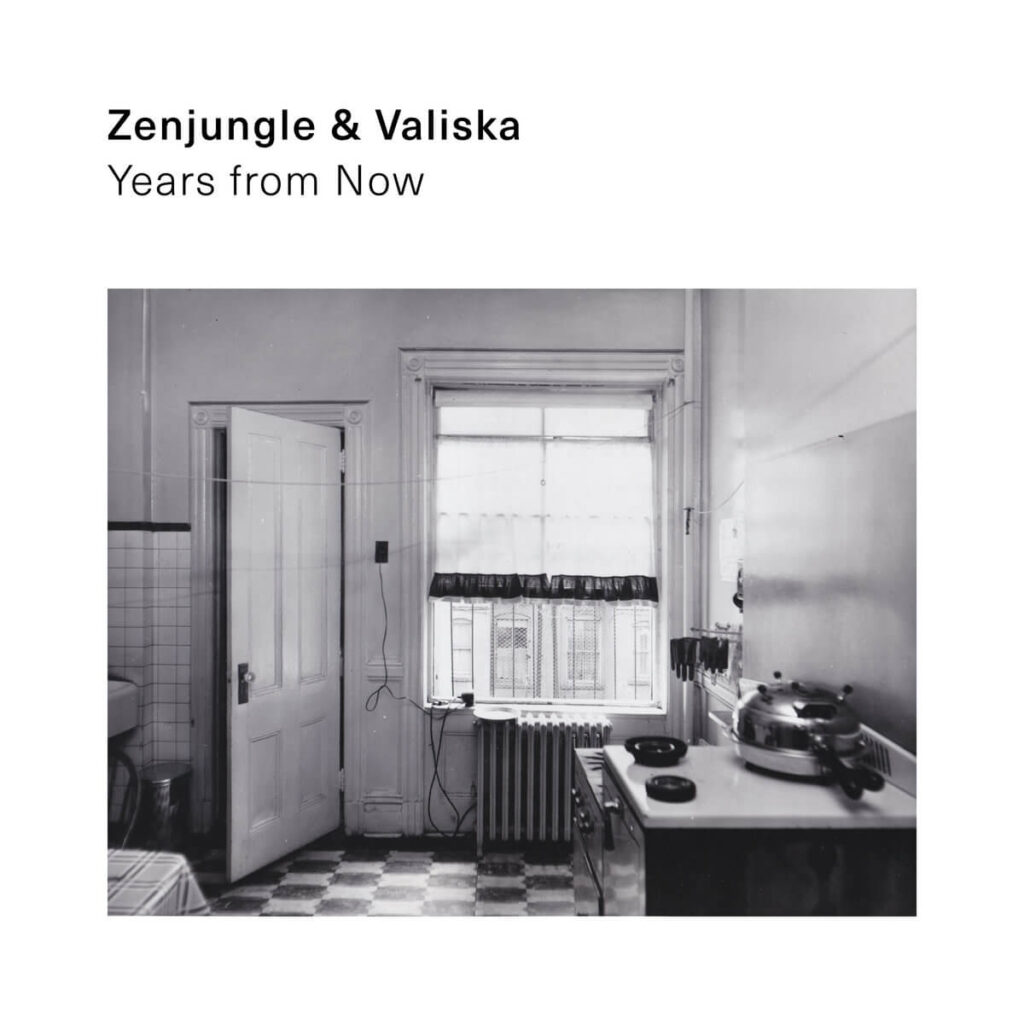 Zenjungle is the solo nom de plume of Phil Gardelis, a saxophonist from Athens, Greece whose works straddle jazz, drone, and ambient. His first musical exchange with Valiska (a.k.a. Polish electronic artist Krzysztof Sujata, based in Calgary, Alberta), occurred in 2014 with the elegiac moods of A Changing Light, currently available as a name your price download. Over the spring and summer of 2020, when the claustrophobic effects of lockdown made their physical distance from each other feel even further than usual, they decided to reconnect for a sequel.
Years From Now began with incomplete tracks abandoned on hard drives, traded back and forth between the artists from Greek and Canada. Gardellis's breathy, billowing tenor sax takes center stage in the album's first act, accompanied by his tender reading of a poem on the aching yet uplifting "We Are Still Here." From this point forward, Valiska makes his presence known with the trilling keys of "Holding Onto The Past" and drilling tones of "Simple and Good." When they are joined by a third collaborator, Bulgarian drone artist Mytrip, on the dense, haunting "Angel Layers", each musician becomes subsumed into a soundworld that exists outside any of their individual environments.
"The album is about uncertainty, coping, dreams, memories, and connections," Sujata writes in an email. "All things the pandemic really brought to light." | j locke
For heads, by heads. Aquarium Drunkard is powered by its patrons. Keep the servers humming and help us continue doing it by pledging your support via our Patreon page.