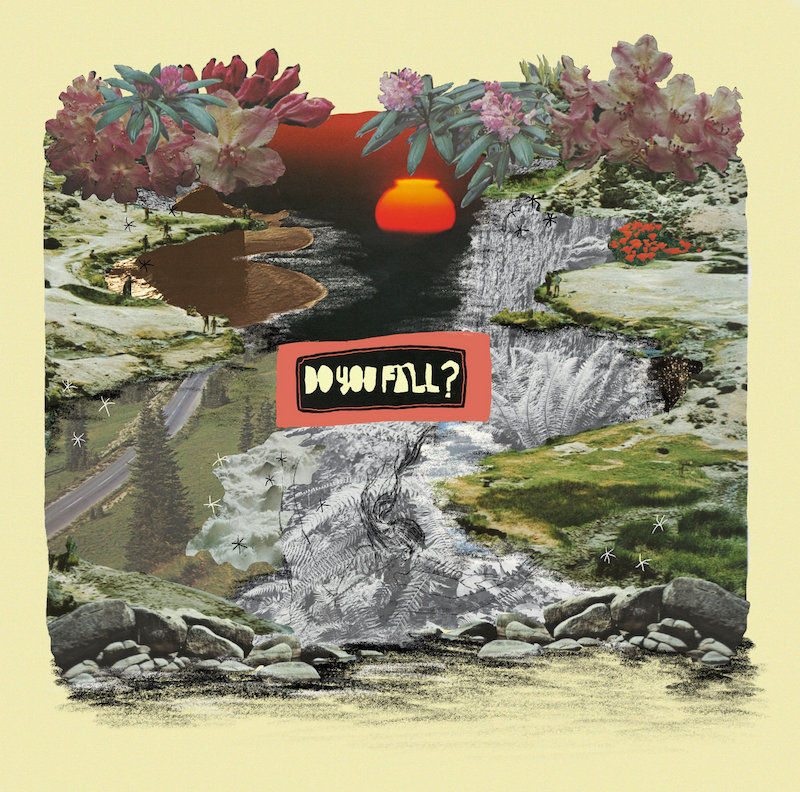 When WEEED began kicking around Portland, Oregon in 2008, it was easy enough to file the band alongside other "Sweet Leaf"-inspired doom metal bands. But in the intervening years, the group has expanded and deviated, incorporating elements of psychedelia, jazz, kosmiche, jazz, and folk rock along the way. Founded by bassist/vocalist/keyboardist Gabriel Seaver, guitarist/vocalist Mitch Fosnaugh, and drummer John Goodhue (second drummer Evan Franz and percussionist Ian Hartley have since joined on) WEEED have spent the last decade plus straying from their early deep-fried boogies—2021's Do You Fall? finds them in exploring ambient music and folk rock—but the case here is less about stylistic whiplash and more about steady evolution.
That said, things started out firmly in the Sabbath tradition. WEEED's 2013 debut, Garden of Weeden meets the requirements of the doom metal genre handily, with cavernous vocals and slow motion riffage. But there's more than just Iommi moves in the mix; songs like "Stoned in the Dungeon" and "Dead Crone" proved the band could pivot, in a matter of seconds, from a thunder-stomping drone to lightning-quick nimble-fingered guitar heroics. The group's embrace of noise and extended improvisation—along with more than a few catchy hooks—added up to something very appealing and, just under the surface, multi-faceted, like you'd combined Oh My Gawd-era Flaming Lips with a little Bad Moon Rising-era Sonic Youth and added a splash of Leviathan-era Mastodon.
But, just in case WEEED's true lineage wasn't apparent, 2015 brought the album Our Guru Brings Us To The Black Master Sabbath, released by Illuminasty Records. The group's third album, following 2014's Feng Shui Capital of the World (which is now available through Halfshell Records) represents a big step forward. There are still ragers—chiefly the killer "Rainbow Amplifier Worship," which gallops along for three minutes before exploding into a mad fit of gibberish, unholy screams, and triumphant soaring—but the final two songs, find WEEED trying on some new shapes, hinting at what's to come. Largely instrumental save for some throat singing by Austin Hund, "Caravan Spliff" forgoes rock thunder in favor of pedal steel, saxophone, and a groovy tom tom workout. Closing number "Nature's Green Magic" is legitimately peaceful for nearly half of its 15 minutes, at which point it starts to trudge into the more familiar territory of squealing guitars and shredded vocals.
With their next two albums, Meta and This, WEEED begin to morph even further. 2017's Meta features six almost entirely instrumental songs, ranging from the screechy guitar freakout "Womb" to the zoning album closers "Tunnel" and "Water Bear." While Meta was a decidedly lo-fi affair. This is the opposite, offering the full color spectrum. There are only four songs, but two of them stretch out over the ten minute mark. It's with this album that things really begin to take shape, the production finally aligning with WEEED's internal logic. It feels appropriately epic, and not overly fussed with. The distortion achieves a pleasantly crunchy sound, thicker and more full than the abrasive tinny sound of earlier records.
With 2019's You Are the Sky, WEEED truly arrives, swerving over the line between metal and jam, devoting equal space to heaviness and patient, pulsing rhythms. Joined by Franz and Hartley, the extra rhythms help to generate a spaced out bliss. With songs like "Where Did You Go" and "Carmelized" WEEED went from being a weird band to keep an eye on to one that released one of the best rock albums of that year. Still, who knew that the next album would find the band embracing bright, jangly guitar tones (acoustic, even!) and crafting songs that wouldn't sound out of place on a William Tyler album? Yes, with this year's Do You Fall?, WEEED has gone full folk-rock, positing that the distance between Sabbath, Fairport Convention, and Pentangle might not be so vast after all. There are even flutes on this album. (Although, to be fair, there are also flutes on Sabbath's Born Again.)
Though removed from their early days as a "hippie metal" outfit (as the band jokingly but not inaccurately labeled itself initially), WEEED have located a meditative sweet spot. There may be fans who bemoan the fact that WEEED has strayed so far from the heavy altar, but the band's creative journey has proved both playful and deeply felt—a helluva ride. | s erickson
It's 2022. We are now living in the future. Aquarium Drunkard is powered by our patrons. Keep the servers humming and help us continue doing it by pledging your support via our Patreon page.