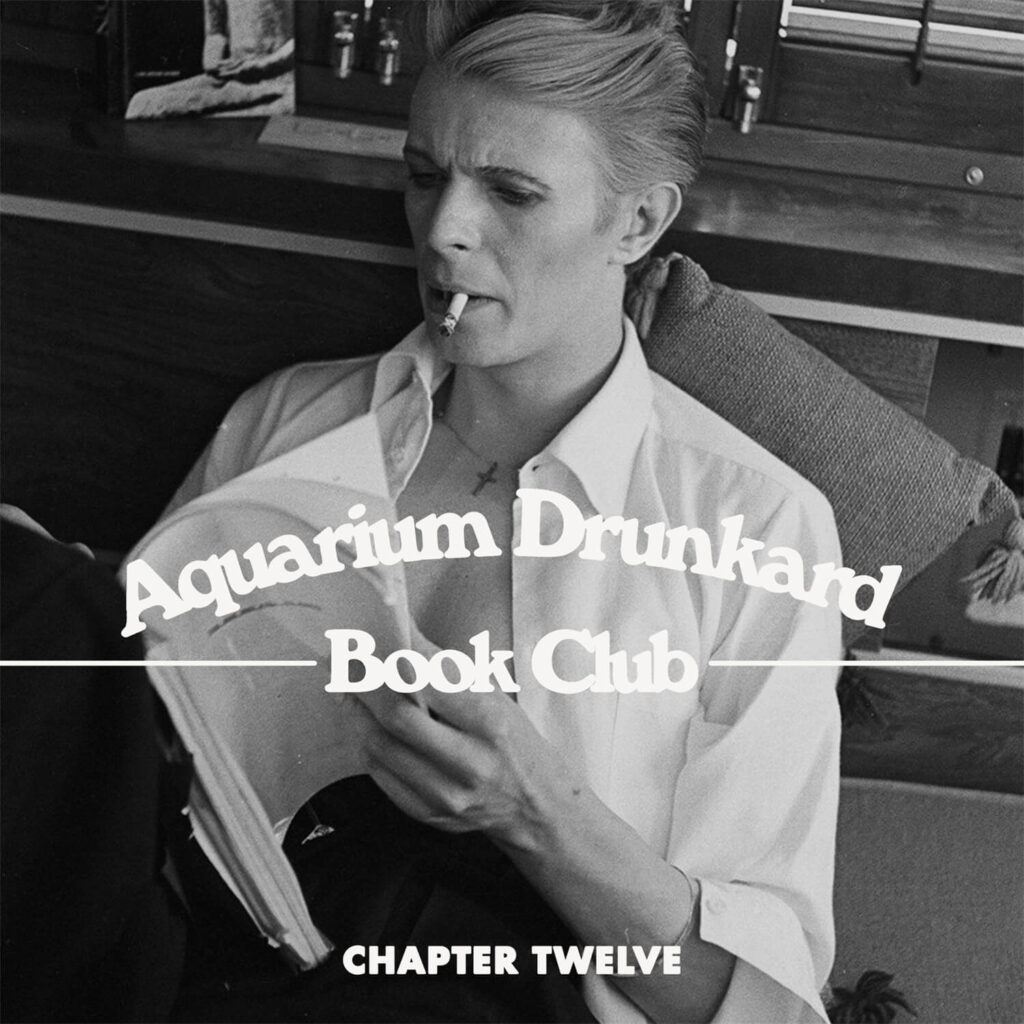 Welcome back to the stacks. It's Aquarium Drunkard's Book Club, our monthly gathering of recent (or not so recent) recommended reading. Your librarians this month are Jarrod Annis, Tyler Wilcox, and Jason P. Woodbury.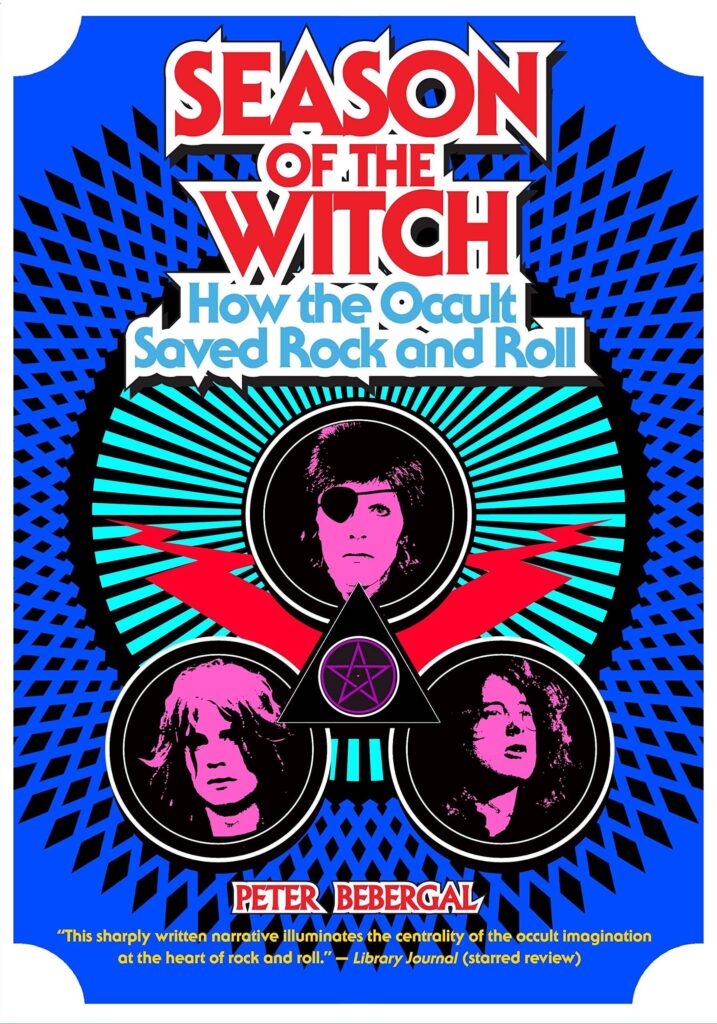 Season Of The Witch: How The Occult Saved Rock and Roll, Peter Bebergal: From the foundational myth of Robert Johnson meeting the devil at the crossroads to the the visage of "The Great Beast" Aleister Crowley among the crowd on the cover of Sgt. Pepper's Lonely Hearts Club Band, the allure of the unknown has taken root in popular song songcraft, rock and roll, metal, post-punk, and hip-hop. A child of the '70s, reared on Dungeons and Dragons and Zeppelin records, author Peter Bebergal's 2014 book Season Of The Witch explores how artists like David Bowie, King Crimson, Black Sabbath, Genesis P-Orridge, Hawkwind, and dozens more suffused their work with arcane symbolism and themes, cherry picking from metaphysical sources and assembling what they found into alluring new enchantments that aimed to transcend prevailing modes of culture. In doing so, he offers a glimpse at the processes by which magic, myth, and mystery operate in art. "If the occult is a current needing a river to take it to the oceans of the world, then rock is the raging waterway that made it possible," he writes. "And rock found in the occult imagination a sure spiritual partner that could help it defy convention."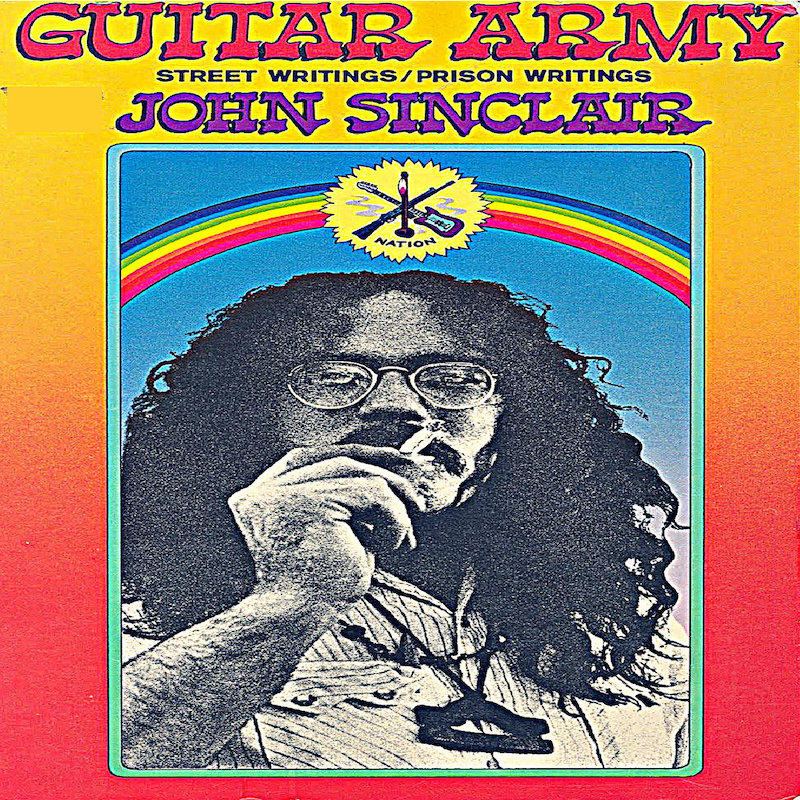 Guitar Army, John Sinclair: Part memoir, part manifesto, Guitar Army is John Sinclair's chronicle of his exploits managing the MC5 and co-founding the White Panther Party, all of which led to his bust and subsequent incarceration for famously selling two joints to an undercover cop. While it's well known that Sinclair was freed at the behest of John Lennon and a host of other countercultural heavyweights, what's more fascinating is the scene that Sinclair helped facilitate. For a few short years at the end of the sixties, the White Panthers promoted a "total assault on culture," fueled by turbo-charged guerilla rock and roll, primo weed and LSD, and a genuine desire to unravel societal fabric at large. As it turns out, 'rock and roll, dope, and fucking in the street' was not sustainable program of cultural revolution, but it had one hell of a ripple effect. Though his ferociously stoned, socio-political word-thoughts are no doubt rooted in their particular moment in time, Sinclair's account of his time with the MC5 makes other tales of road life seem piddly by comparison. For Sinclair, the truth was always inextricable from the music, and his music writing still thrums with enough electric vitality to illicit clarion cries of "kick out the jams, motherfucker" at will. Everything was at stake in the music, and it's the music more than anything else that's still alive and coursing throughout Guitar Army.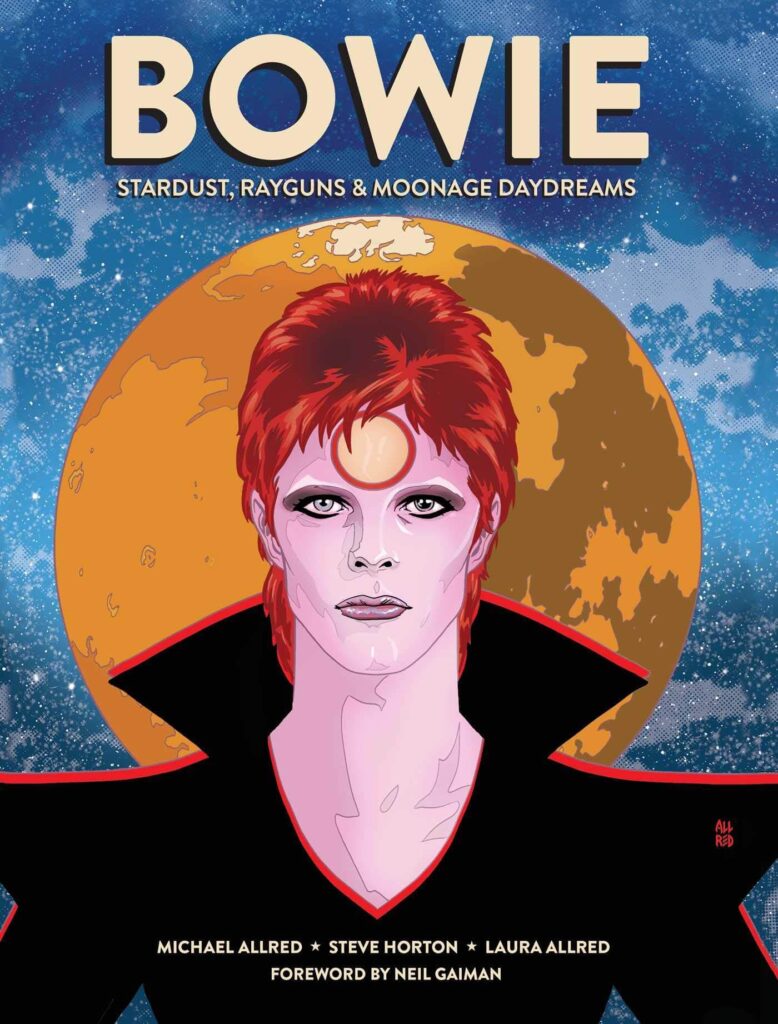 Bowie: Stardust, Rayguns, & Moonage Daydreams, Michael Allred, Steve Horton, Laura Allred: Presenting David Bowie's creative life via hallucinatory pop art "parables and imaginary histories," as author Neil Gaiman puts it in his foreword, Bowie: Stardust, Rayguns, & Moonage Daydreams (2020) finds comic book legends Michael and Laura Allred and writer Steve Horton freeing the late Bowie from the confines of reality, rendering his on stage epiphanies, in studio reveries, and alliances with other artists (including Lou Reed, Iggy Pop, Mott the Hoople, and more) in vivid comic book style. Anyone who's kept their eye on the Allreds already knew the score on their pop fixations (see their sci-fi saga-slash-Bowie homage Red Rocket 7, celebrating its 25th anniversary this year, their work with The Monkees, and all the various times they've dropped familiar rock figures into various panels) but this tome, presented in an oversize edition is an especially charming format for their exuberance. Packed with Bowie colorful iconography drawing from photographs, album covers, and the creators' own imaginations, this graphic novel presents Bowie in what feels like his natural habitat. "Saw my life in a comic," Bowie once sang (likely inspired by seeing the Allreds previous work). Here we get to see it too, and it's worth taking in over and over again.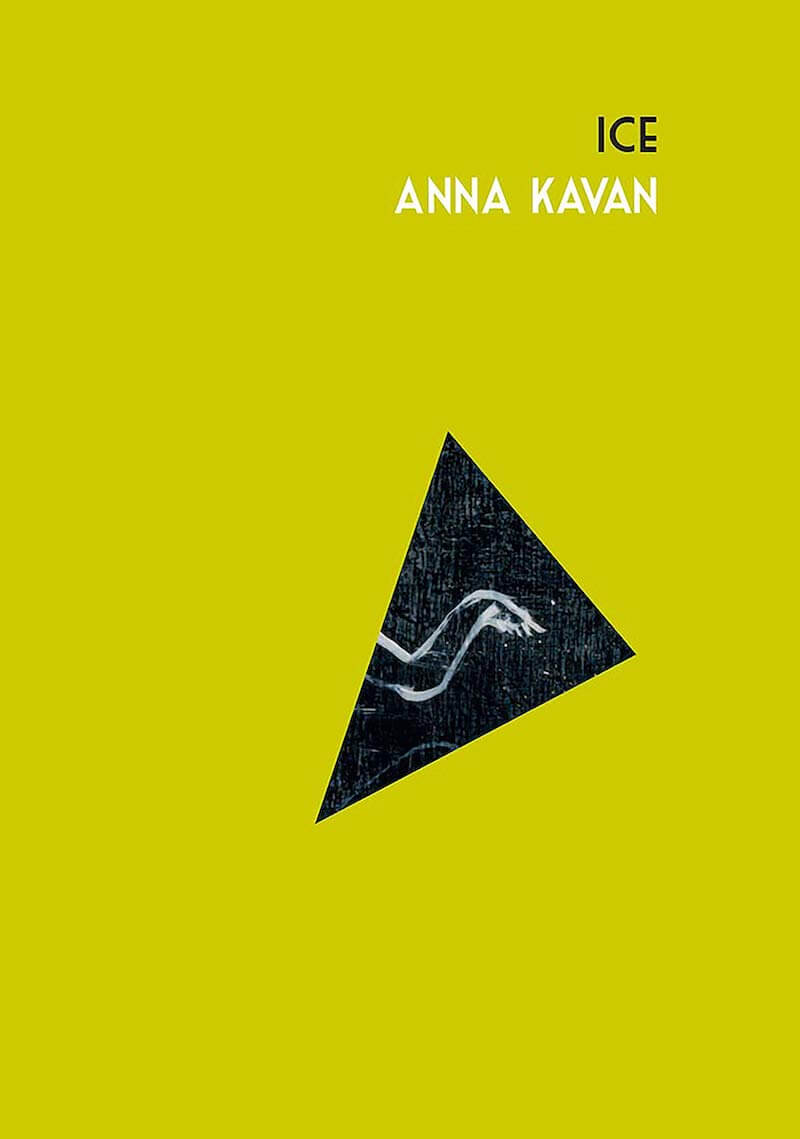 Ice, Anna Kavan: If there's a literary equivalent to a Nico album, Ice might very well be it. Though criminally underrecognized, Anna Kavan is a heavyweight of experimental fiction, whose lifetime of addiction, toxic marriages, and sanitariums resulted in this surreal dystopian road novel, the last book she published. It's every bit as dark and riviting as her own biography. Set amid the aftermath of a nuclear war, the book follows an unnamed narrator through the onset of a polar apocalypse, obsessively searching for an elusive "ice maiden" and periodically running into trouble with a clandestine government. While Kavan offers nothing more by way of plot, her cryptic, slipstream prose propels the narrative with a white-knuckle intensity that's as enthralling as it is utterly disorienting.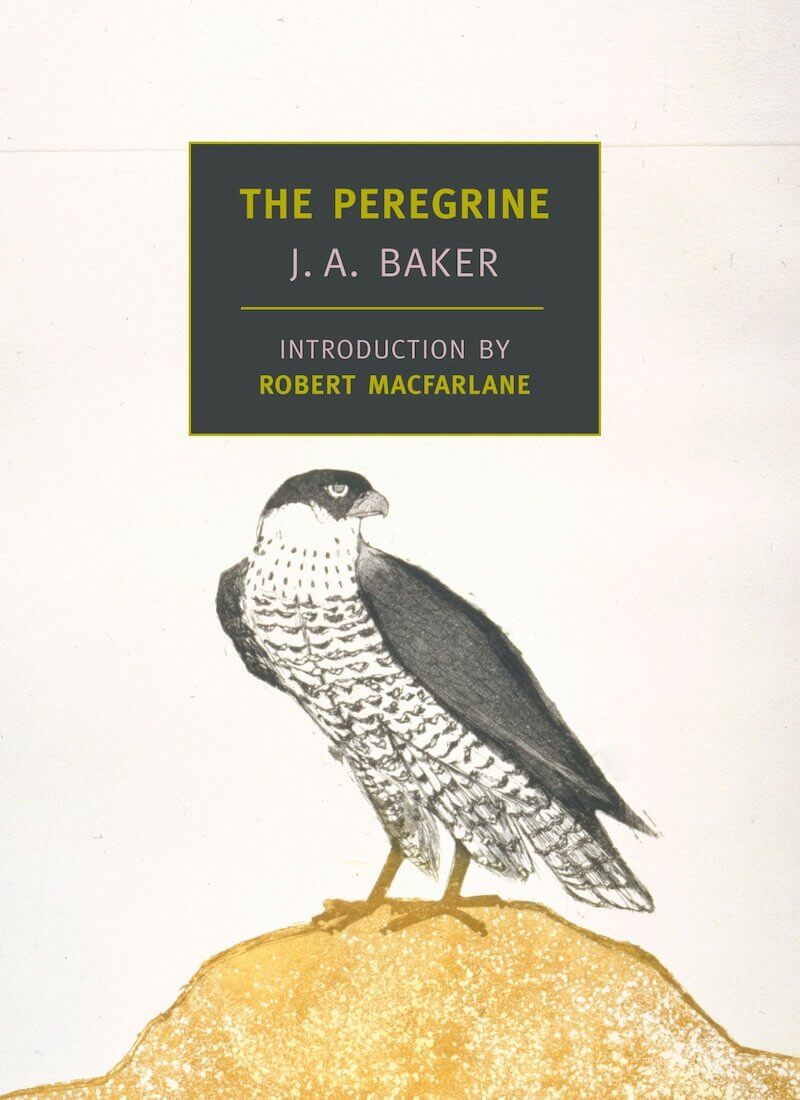 The Peregrine, J.A. Baker: This one is a nature book on the face of it, with the author obsessively tracking the daily movements of a pair of peregrine falcons on the coast of eastern England. But it develops into something much more. Published in 1967, The Peregrine is a haunting, beautifully written meditation on life's harsh realities, our desire for transformation and the difficulties of transcendence. As the months wear on, Baker evokes the ineffable poetry of the natural world as a careful observer who remains on the outside, but wishes for communion. "I will follow him till my predatory human shape no longer darkens in terror the shaken kaleidoscope of colour that stains the deep fovia of his brilliant head," he writes of the peregrine. "My pagan head shall sink into the winter land, and there be purified."
Keep reading. Aquarium Drunkard is powered by its patrons. Keep the servers humming and help us continue doing it by pledging your support via our Patreon page. For heads, by heads.