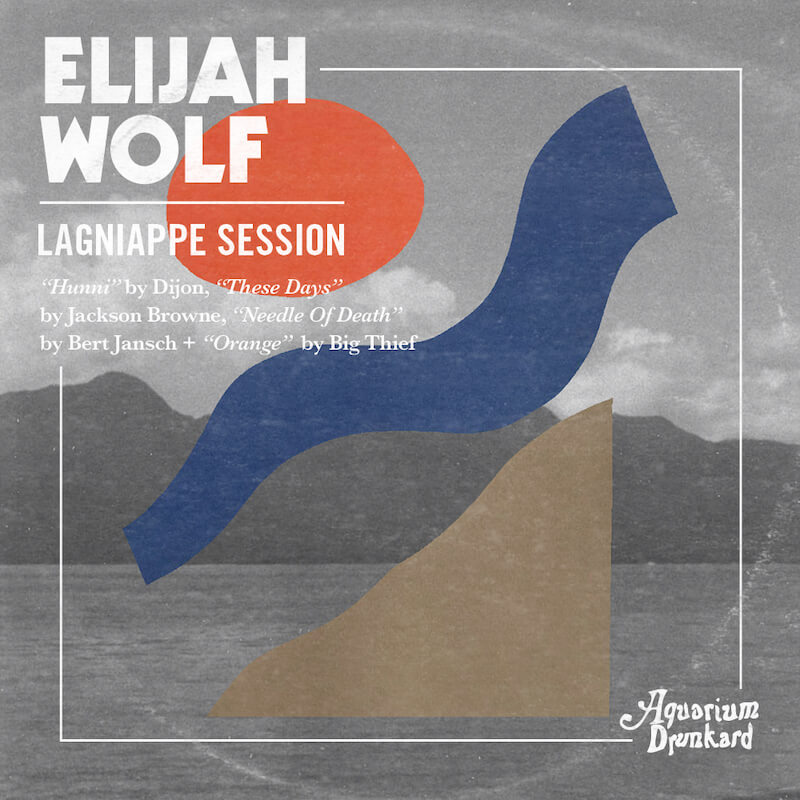 Lagniappe (la ·gniappe) noun 'lan-ˌyap,' — 1. An extra or unexpected gift or benefit. 2. Something given or obtained as a gratuity or bonus.
Elijah Wolf kicks off the Lagniappe Sessions for 2022. Recorded alone in his Brooklyn apartment at the end of last year, before digitally landing in Los Angeles, London and upstate New York for additional accompaniment, the four covers below find the folk artist tapping into 70s stalwarts and contemporaries, alike.
Elijah Wolf :: These Days (Jackson Browne)
During lockdown, I spent my days practicing guitar & learning older folk tunes. One of the songs I started playing in my room during that time was the Nico version of "These Days". It's a gorgeous song, written by Jackson Browne (at age 16!), & the Nico version has such a great charm to it; but both versions are quite arranged. I thought it would be nice to let the lyrics & melody sit above just the chords. I was proud of my solo version, & as soon as the road opened up, I brought it out on tour with me. I played it at Newport Folk Festival & a few hours later saw a much bigger artist cover it. A week later, I was supporting a band who, at soundcheck, worked out a gorgeous cover of "These Days". It continued to happen! At a festival in England, even! Elanor Moss, an incredible artist from England, supported me in Leeds, UK on a solo headline tour of mine this past fall. She, too, was going to do a cover of "These Days"! So to finish out this saga, we sang it together. It felt fitting to have her sing on this version & immortalize this bizarre experience.
When Dijon's EP How Do You Feel About Getting Married? came out in 2020, I immediately felt intrigued by the production, songwriting, & particularly strong performances. I had never heard anything quite like it. "Hunni" held up particularly strong to me; the melody made me feel so much. I thought it'd be cool to try out a stripped down version of this, to try & highlight those incredible melodies & striking lyrics. Laura Elliott is one of my favorite singers (& songwriters) out right now, so I was humbled when she agreed to sing on this. I felt emotional hearing her incredible vocals on the final version.
Elijah Wolf :: Needle Of Death (Bert Jansch)
I remember a conversation with a fellow musician, back in 2016, who mentioned he had been listening to a ton of Bert Jansch. Intrigued by the name, I went & listened through his catalog of songs & fell in love. An unsung hero of songwriting, in my opinion. With limited guitar capability at the time, I heard his fingerpicking on "Needle of Death" & tried over & over to figure it out on my own. It wasn't until lockdown—where, again, all I did was practice guitar—that I finally figured it out. Singing the song myself made me truly understand the heartbreaking lyrics & how well the melody brings this story to life.
Elijah Wolf :: Orange (Big Thief)
Big Thief, in my opinion, is one of the best bands out right now. Adrianne Lenker's songwriting strikes a chord deep within for me. U.F.O.F. was a particularly important record to me, & I remember hearing it through for the first time. The very moment "Orange" came on, it took me to another place. I immediately fell in love with the melody, how it could so softly float above the driving chords, & the lyrics that tell such a beautiful tale. Sofia Wolfson is another of my favorite artists out right now, & we had been talking about doing a cover together for a while. As we share a mutual love for Big Thief, it finally worked out, & I'm so happy it did. A true honor.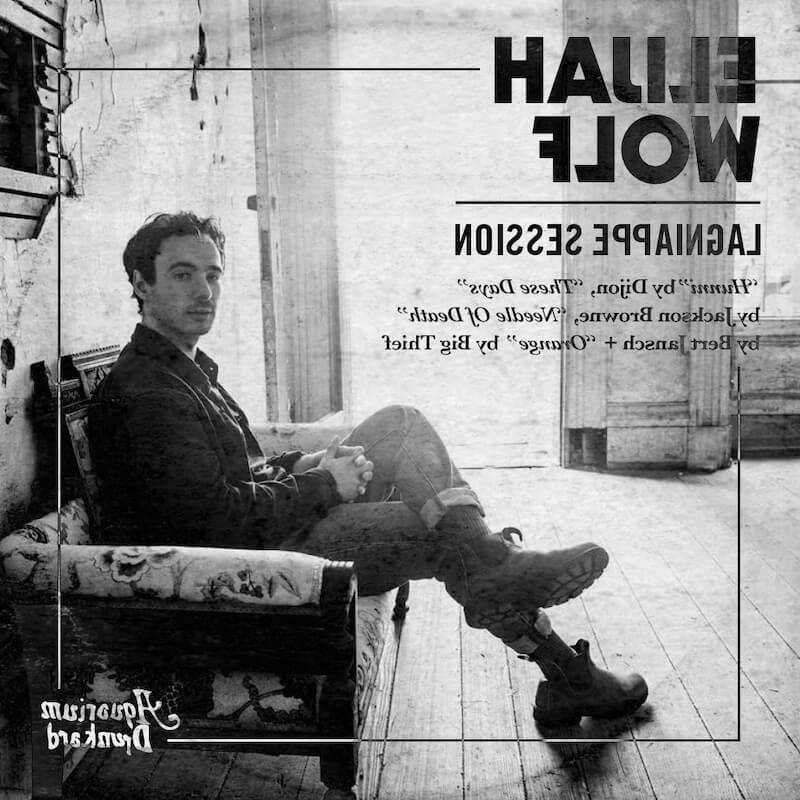 Lagniappe Sessions Archives / layout via d norsen / art denis boudart
Only the good shit. Aquarium Drunkard is powered by our patrons. Keep the servers humming and help us continue doing it by pledging your support via our Patreon page.