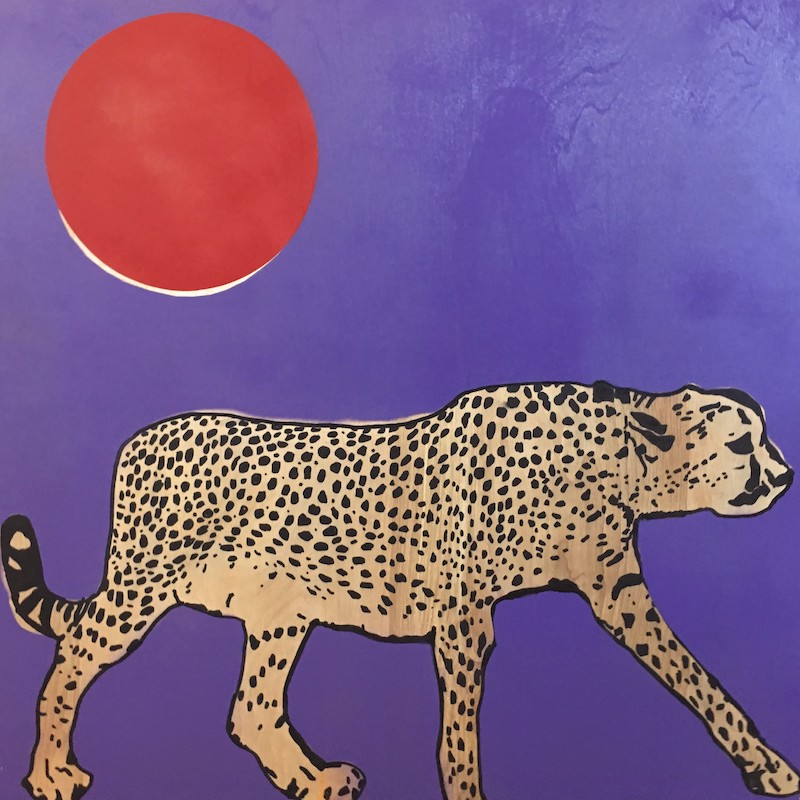 Though Warren Defever remains permanently busy with His Name Is Alive and mastering work, he's also been on a tear with Ian Masters of Pale Saints under their long running ESP Summer banner. Last year saw the official release of Kingdom Of Heaven, a work built on a reimagined cover of the 13th Floor Elevator song of the same name via the Disciples label. Alongside that came the Remain Alone cassette and zine comp, featuring Defever and Masters alongside other Disciples artists covering more 13th Floor Elevators tunes, and Even The Cracked Let In Some Light, an experimental mix by Nick Davidson (Magic Roundabout) featuring music by the duo.
And even still, Defever found time to drop this ecstatic and incantatory humdinger off at AD's digital doorstep. Aye Me, Moore Heart New Transcription, a mix which spans the globe and time, folding together ancient gospel, blues, gamelan, and more. Tracklist and more info below.
Aye Me, Moore Heart New Transcription (A Warren Defever Mixtape)
Standard Quartette – Every Day'll Be Sunday (1895)
Contemporary Jazz Quintet – Tao (1973)
Marion Brown/Awofofora – Vista 76 (1976)
Myanmar Buddhist Ceremony – Laphet Ku (1998)
Harold Genzmer – Konzert for Trautonium und Orchrestrer (1950)
Philip Cohran and the Artisic Heritage Ensemble – Minstrel (1967)
Don Cherry – Mammoth Cave, Kentucky (1978)
Alemu Aga – Abatatchen Hoy (1994)
Khan Phil Cohran – Blue Nile (1993)
TCL Section Crew – Track Linin' (1927)
Anton Weber – Berg: Lyric Suite for string quartet (1936)
Clara Rockmore and Nadia Reisenberg – Pastorale (1975)
Laotian Buddhist Temple -Phithi Takbat Naybunpha Thatluang (2003)
Unknown – Lord I'm Running Trying To Make A Hundred
Balinese Gamelan – Gamelan Semar Pegulingen (1941)
Bertha Houston – We Are Americans (1943)
Nathan Frazier – Old Cow Died (1942)
Hirut Bequele – Yeqondjowotch Mender (1975)
Julliard String Quartet – Webern: String Quartet Op.5 (1959)
Skip Spence – All Come To Meet Her (1969)
Julius Hemphill – The Hard Blues (1972)
Haruomi Hosono – Hum Ghar Sajan (1978)
William Bennett – Railroad Bill Oughta Be Killed (1929)
Sippie Wallace – Mama's Gone, Goodbye (1924)
Duke Ellington – Lion of Judah (1940)
John Coltrane – Evolution (1965)
Only the good shit. Aquarium Drunkard is powered by our patrons. Keep the servers humming and help us continue doing it by pledging your support via our Patreon page.