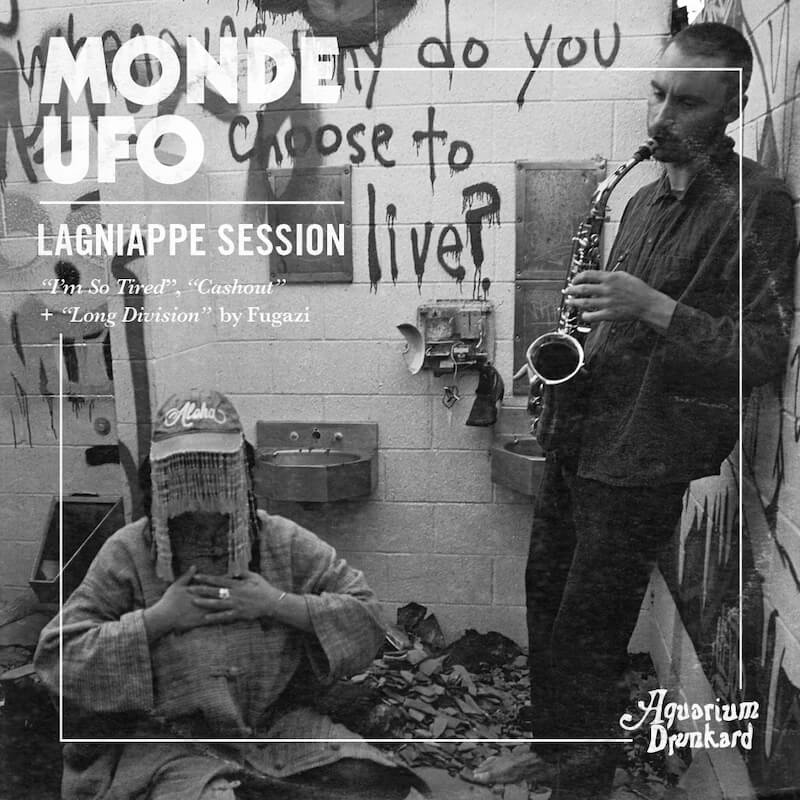 Lagniappe (la ·gniappe) noun 'lan-ˌyap,' — 1. An extra or unexpected gift or benefit. 2. Something given or obtained as a gratuity or bonus.
Monde UFO—the LA-based duo of Ray Monde and Kris Chau—released one of our favorite records last year with 7171, a vibrant collection of free jazz and bossa nova inflected low-key psychedelia. For their inaugural Lagniappe Session, the duo covers three selections from Fugazi, meeting the seminal post-hardcore band's skeletal manifestos with their own woozy bedroom-pop prescription.
Monde UFO :: I'm So Tired (Fugazi)
When talking to the AD folks about doing a session, I had mentioned that Monde UFO does a cover of Fugazi's "I'm So Tired," which soon spiraled into this idea of an all Fugazi set. My initial response was real joy, and then reality hit. We do "I'm so tired" because it's the easy one! We are huge fans of the Instrument soundtrack and the documentary was super influential to us as a band. Everything Ian says in that is an "Ah, fuck he is right" moment. We thought this is the right way to be a band.
While selecting covers we started with Fugazi's final LP, The Argument. A true masterpiece. Thirty seconds into the first song, "Cashout," we were like, well, obviously this is the one to cover, simply based on the fact that we live in LA with the housing crisis going on for anyone who is not in the 2%. It's a song that can't be ignored.
Monde UFO :: Long Division (Fugazi)
My go to Fugazi album for years was Steady Diet of Nothing. I had it on cassette and played it frequently in my car. "Long Division" always stuck out to me as a fun detour on that record. To me, it exposes the roots of second wave emo or mid-western emo. To be honest, I'm not really sure of that terminology, but that twinkly Cap'n Jazz/Algernon Cadwallader-esque shit was a big part of my early years of being in DIY bands.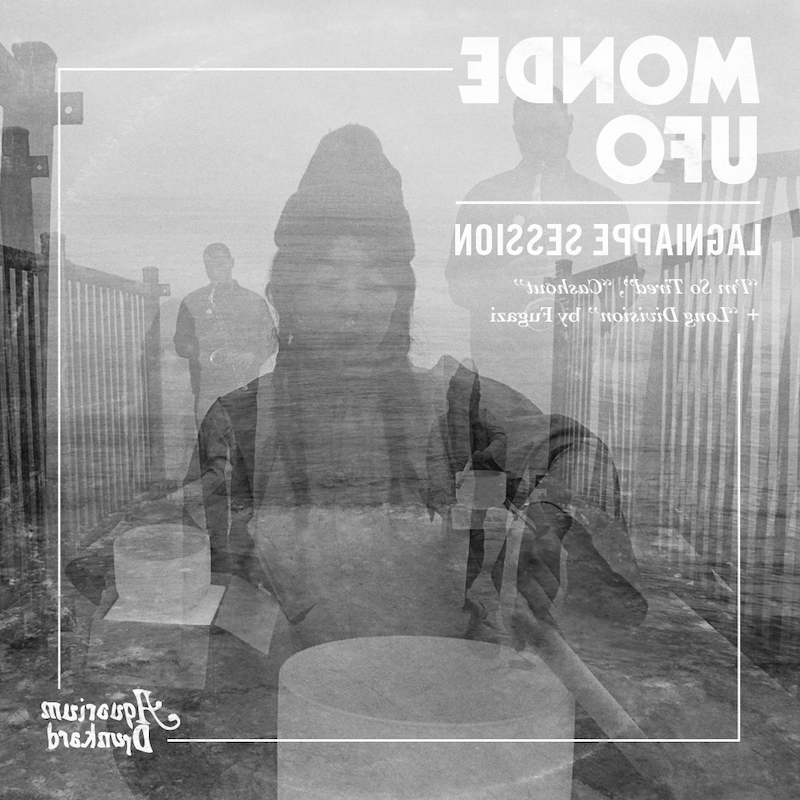 Lagniappe Sessions Archives / art d norsen
For heads, by heads. Aquarium Drunkard is powered by its patrons. Keep the servers humming and help us continue doing it by pledging your support via our Patreon page.